Sarah Gill meets Riley founder Lauren Duggan to discuss how this small Irish business is making a big change to the way we talk about periods.

As you're reading this, about 800 million people across the globe are on their period. Menstrual bleeding is a biological fact that over half the world's population go through monthly, so why are we still so squeamish about the subject?
When you work out the math, we'll spend on average about six and a half consecutive years bleeding. From the ages of 12 to 51 - which are the typical ages we start and stop having our periods - that's 2,340 days. 2,340! Consecutive! Days!
Think of all the pads, tampons, rolled-up toilet paper, underwear and pajama pants we've gone through in that time. Think of all the pain killers we've taken to ease our cramps, the chocolate we've eaten to satisfy our cravings and the trusty hot water bottles that have seen us through them all. Think of all the waste.
Since the average pad and tampon contain such high percentages of plastic and take up to 1,000 years to break down, you'll be shocked, stunned and vaguely disgusted to discover that every single sanitary product you've ever used is still here, in landfill or the ocean.
Enter Riley, an organic and eco-friendly subscription service that delivers monthly supplies of period products to your door.
We need your consent to load this Instagram contentWe use Instagram to manage extra content that can set cookies on your device and collect data about your activity. Please review their details and accept them to load the content.Manage Preferences
In the same way that so many Irish people are caught without an umbrella when the rain starts to pour, our periods always manage to ambush us when we least expect it. This time last year, Aine Kilkenny, Lauren Duggan and Fiona Parfrey's girls' night in was rudely interrupted by a surprise period.
With not a tampon between them, wine night rants quickly turned to business brainstorms and one year later, these three old friends have become co-founders of a hugely successful Irish enterprise that's helped cater to over 5,000 period cycles since their official launch just six months ago.
In the midst of the Christmas madness, I spoke to one third of Riley - Lauren Duggan - on all that they've accomplished in the past 12 months, the very real issue of period poverty and the abiding shame that exists around periods in Ireland.
"We were adamant and passionate that we wanted to create a business that was better than what was on the market," Lauren says. "We wanted to dedicate the time to make Riley work; we quit our jobs, went into it full time and took that leap of faith to make it work."
Between the three co-founders, they've worked in PR, sustainable entrepreneurship and at a startup, which is essentially the trifecta of pioneering a female-led, eco-conscious business in 2021.
What began as a conversation around the convenience element of period products quickly opened the floodgates to a myriad of feminist and environmental issues. The average period-haver uses 11,000 non-recyclable period products in their life, which amounts to the equivalent of 5,500 plastic bags.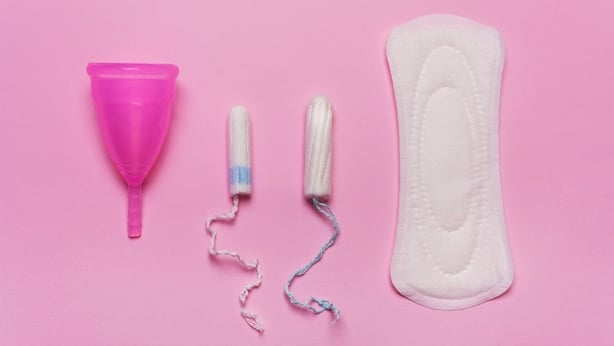 Having spent months finding the right manufacturers and suppliers, Riley's products are made with 100% certified organic cotton, with fully recyclable tampon applicators and compostable packaging that's far too easy on the eye to hide away in your bathroom cabinet.
That time of the month, having the painters in, Aunt Flo', riding the crimson wave - how many more discrete ways have we adopted to talk about our period as if it's some covert operation? Aiming to cultivate a positive conversation around the topic, team Riley are demystifying the stigma.
"I have two brothers, but I would never in a million years have asked them to go to the shop and get me tampons - it just wasn't part of the status quo and it's funny now how much it's slipped. Since launching Riley, we're all sitting around the dinner table talking about periods and my father, who's 71, talks about tampons with his friends! The more we shout about this, the more we chip away at that stigma."
When you grow up in the privileged position of having tampons and pads readily available, it's hard to imagine not having these basic human necessities met. From the minute they set up Riley, they knew that they wanted to be part of the fight against period poverty.
"Fiona had volunteered with Development Pamoja and saw first hand the incredible work they do on the ground in Kenya, so we knew right away that we wanted to partner up with them. We give €1 from every box sold to the charity so that they can have access to sanitary products."
"More importantly, Dr. Mary's out there doing school visits to educate them about menstrual health and sex education. It's one thing to give them the product, but to actually teach them that this isn't something to be ashamed of will help to break down that taboo, which will feed into the next generation and so on. For the actual conversation to change and for it not to be a taboo when a woman leaves the house on her period - which is the case - the men need to learn as well, so she has all the boys attend too."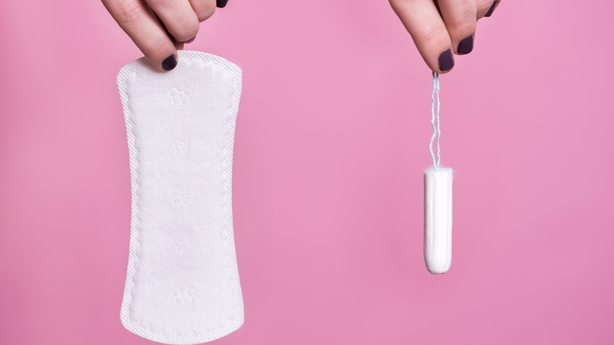 A Plan International study of 1,100 young Irish women aged 12-19 found that 55% felt embarrassed by their period, while half of those surveyed experienced affordability issues and 61% missed school because of it. While there's an assumption that period poverty is an issue exclusive to the developing world, it very much pervades Irish society today.
It's estimated that the average person spends €132 on sanitary products each year. The Period Poverty in Ireland report released in February found that up to 85,000 individuals are at risk of period poverty, while highlighting that those in minor and ethnic communities, experiencing homelessness and living in refuges are most significantly affected.
In the New Year, Riley plan on partnering up with some charities closer to home to help in the battle against period poverty. A big sister brand that's helping to change the way we talk about this incredibly natural thing, they're creating a safe space where people can learn, share and admit that sometimes, "it's all just a bit s**t".
"We want to create a community of keeping it real! There are good days and bad days but those television ads of women playing tennis in their whites is just not reality. We're bringing in as much education and as much humour as we can when it comes to this because it's something we all have to go through."
We need your consent to load this Instagram contentWe use Instagram to manage extra content that can set cookies on your device and collect data about your activity. Please review their details and accept them to load the content.Manage Preferences
Currently working on a My First Period offering that will equip girls with all the information and essentials they need to understand that this is an entirely normal milestone, I'm confident in saying that we all wish we had that source of reassurance growing up.
For Riley, Lauren tells me that the ultimate goal is to make lives easier - simple as! "Aside from the products we sell, it's about building that community and safe space so that everyone is aware of what's happening in their bodies and knows that it's entirely normal."
They say a problem shared is a problem halves, so having a network of people going through the same things, whether that be the first steps into menopause, signs of PCOS or symptoms or endomitriosis, Riley want to educate the masses on the issues we may face as any step on our menstruation journey.
In the past six months, Riley has partnered up with Vodafone in an initiative to equip all their employees with free period products and teamed up with Munster Technological University for their Code Red initiative, this period subscription service wants to make tampons and pads as readily available as toilet roll.
We need your consent to load this Instagram contentWe use Instagram to manage extra content that can set cookies on your device and collect data about your activity. Please review their details and accept them to load the content.Manage Preferences
While the Period Products (Free Provisions) Bill is currently in front of the Seanad, according to Lauren, communication by all channels possible is the key to quashing the shame surrounding periods.
"It's all about communication and education. This is something that happens every single month, to half the population, globally. I cannot understand why there's still whispers around it."
Three best friends working together to make a difference while having the craic behind the scenes, Aine, Fiona and Lauren celebrating the small wins on every step on their journey.
One year on from the unexpected period that started it all, if Riley can accomplish all that after just six months in business, 2022 is looking bright.
Period.
The views expressed here are those of the author and do not represent or reflect the views of RTÉ.