Presenter and architect Hugh Wallace unites four futuristic architects with four first-time bungalow owners in the new series of My Bungalow Bliss.
The aim is simple - to upgrade their outdated homes and give them a new lease of life through renovation methods, with a particular emphasis on making the best use of existing space, sustainability, and energy efficiency.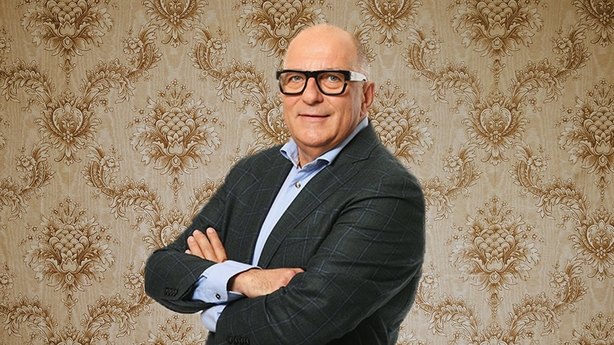 With the decline in newbuild bungalows, purchasing one in the present day usually means giving it a modernising overhaul.
From surface-level upgrades to deep-rooted fixtures, it can be quite an undertaking for any homeowners that are looking to get away from the stereotypically architecture featured in the 1970's book by Jack Fitzsimons, My bungalow bliss.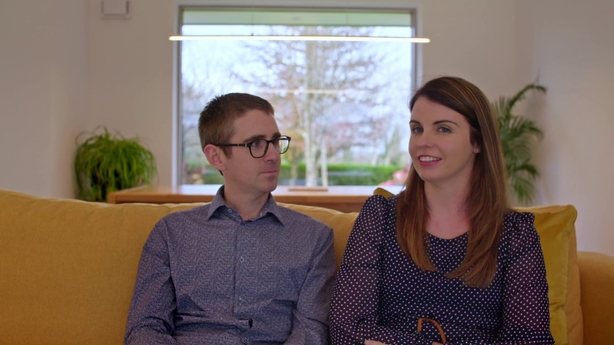 Homeowners Niki and Davin bought a traditional bungalow in Oughterard, Co. Galway that was built in the 1970s. Niki knew that the house just wasn't quite feeling like a home to them: "When we first bought this home, it was extremely cold, damp, draughty... there was a smell of must and mould. It was a roof over our heads, but it didn't feel particularly homely."
So, after living there for five years, they decided it was time to renovate the property to make it their forever family home.
The couple took part in RTE's My Bungalow Bliss and Studio Red Architects reinvented their bungalow into a modern home with an emphasis on sustainability and energy efficiency. Building contractor Seamus Harrington was tasked with delivering this modern bungalow while Electric Ireland Superhomes managed the home's energy retrofit.
After an initial assessment, it was determined that the home was in poor condition from an energy performance perspective. They expertly designed a whole-house retrofit plan to suit the building, as well as managing Niki and Davin's SEAI grant application process.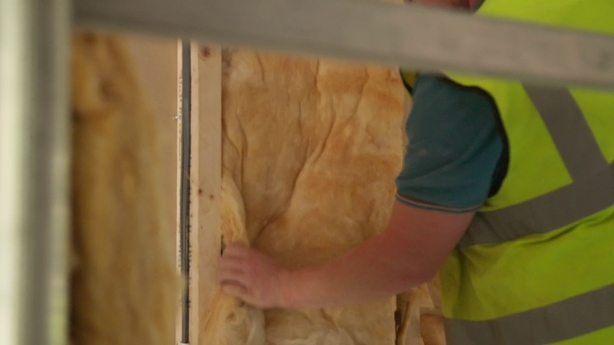 Retrofitting is the means of carrying out a number of upgrade measures to make a more energy efficient home that's more comfortable to live in. Electric Ireland Superhomes works on the basis that the home is an interdependent energy system which operates more efficiently when its fabric and energy measures work in perfect tandem. Its retrofit solution acts on this concept, by designing a bespoke retrofit solution for the home, bungalow or otherwise, once a thorough assessment of its energy performance has taken place.
A notable part of the process involves combating heat loss around the home, which often results in difficulties heating and higher energy costs. Declan Daly, Head of Engineering at Electric Ireland Superhomes, says:
"Some of the key areas that you would lose heat is through your roof which is roughly 30% of all heat loss, through your walls at 25% and through your floor at 10%. The balance is through windows, doors and ventilation losses." To ensure long-term sustainability, retrofitting aims to tackle these avoidable losses through a number of measures.
In the case of Niki and Davin's bungalow, the retrofit approach involved adding insulation to prevent heat loss around the home, improving airtightness to eradicate those pesky draughts and adding a mechanical ventilation system to keep fresh air flowing throughout the house, while controlling moisture in the air.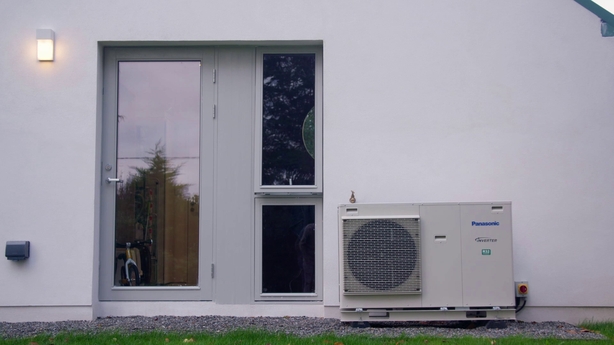 By adding a renewable energy heat pump, the bungalow gets its heat by extracting energy from the outside ambient air and converting it into heat indoors. It's then distributed throughout via underfloor heating or radiators, as well as providing constant hot water, removing the need for fossil fuels.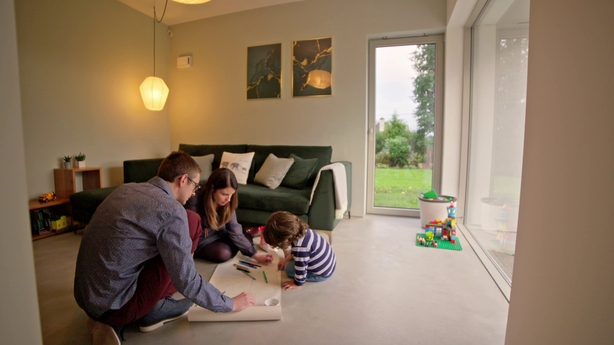 The result is a bungalow that now feels much warmer and more sustainable, as Niki and Davin have moved away from using oil and solid fuel, instead going fully electric. The retrofit project has dramatically improved comfort levels and air quality within the home, reduced their energy bills and improved the health and well-being of the family.
"It was a one stop shop" says Niki, with the couple being guided every step of the way from the initial retrofit design, to implementation and grant funding, getting clear and impartial advice every step of the way.
Once the work was complete, a final energy audit was carried out. It went from an initial BER rating of F, to a final A2, with an impressive air tightness result of just one air change per hour, where the standard airtightness for new builds can be up to seven.
Now their home is warmer, more comfortable, more energy efficient and closer to being carbon-neutral than before.
If your home is in need of an energy efficiency overhaul, start your journey to a Superhome today at www.electricirelandsuperhomes.ie