Click through the gallery above to see the before and after photos and designs* of Davin and Niki's home on My Bungalow Bliss.
Presented by Hugh Wallace, My Bungalow Bliss is a brand new four-part original series for RTÉ One that pairs four innovative architects with four first time bungalow homeowners, who are desperately seeking a solution to their dark, damp and dated homes.
Under the watchful eye of Hugh, our four celebrated architectural practices will redesign these humble bungalows and reimagine them into beautiful bespoke homes, fit for the way we want to live today.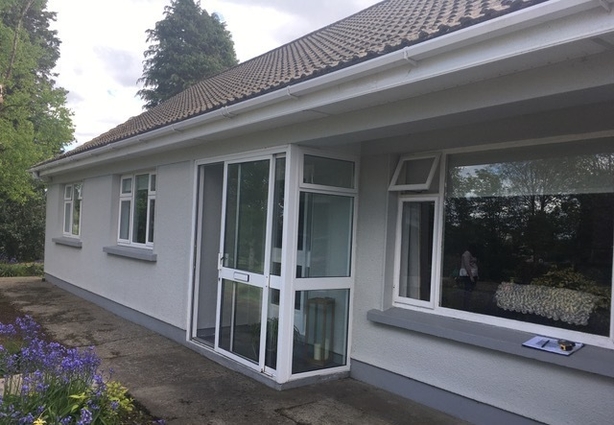 My Bungalow Bliss: Galway
Our first episode brings us to Galway where Niki and Davin have purchased a monster of a bungalow. Cold, dark and warren-like, having been extended carelessly multiple times over the decades by the previous owners, this home is in need of some serious TLC.
Davin and Niki love the minimalist aesthetic and want a bright, open plan home that is light, airy and with good air quality. Their architects are Nicola Ryan and Gráinne Dunne from Studio Red known for their exceptional eyes for detail, and their eco-friendly bespoke designs.
We caught up with Nicola to find out more about the project.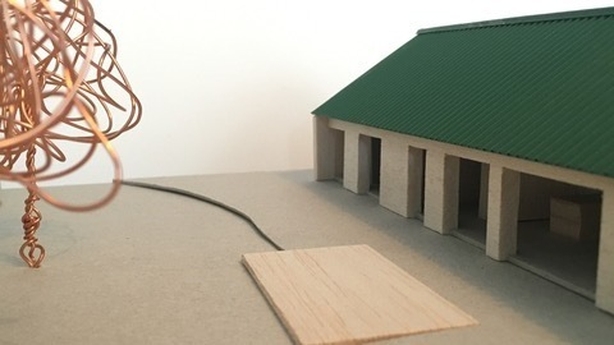 When did Studio Red come about?
We (Gráinne Dunne and Nicola Ryan) established Studio Red Architects in 2008. We studied together in D.I.T. (now T.U.D.) and after working and travelling for a number of years took the plunge to set up in practice together. We work in a broad range of areas and have a special interest in conservation, re-use, universal access and energy efficiency.
Tell me your first thoughts on seeing Niki and Davin's bungalow?
On first entering Niki and Davin's bungalow we were immediately lost! A series of extensions had been added over the years, and the circulation had become confused. Whereas the previous owners had use for lots of single rooms, Niki & Davin wanted to create an open plan living area, filled with light. The bungalow was located in a beautiful setting - full of mature trees and a big vista over the mountains to the rear.
What's your process when taking on a project?
When taking on a design project the first things we look at are: setting, orientation, brief and budget. Light is our tool - we'd prefer to provide smaller light-filled spaces rather than large dark ones.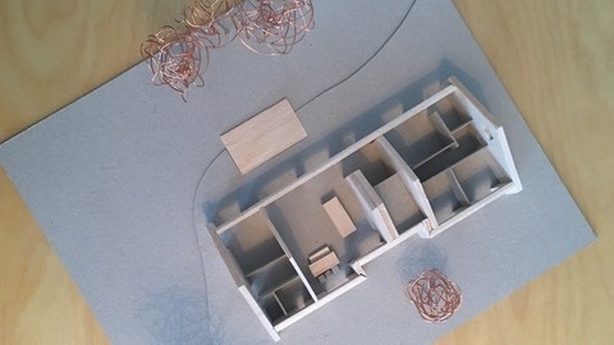 Do bungalows pose any particular challenges/benefits?
The bungalow, just as when it was originally built, is full of opportunities. Bungalows provide a simple floor plan and volume. They can be easily adapted and they provide excellent long-term living accommodation at a single level. With modern materials and technologies, they are also suitable for a full energy upgrade.
What can be challenging with a bungalow is its siting - oftentimes the bungalow has been built parallel to the road (this was stipulated by planning regulations at the time) with little regard for the orientation. To their advantage, they were usually built on large plots, and in beautiful settings.
You are known for having an eye for detail - what went into this particular project?
There are a number of notable details in Niki and Davin's bungalow. Its overhanging roof creates a deep threshold between inside and outside, and provides sun shading in the summer months to prevent overheating.
We used a simple trick of dropping nearly all the windows to floor level - this helps to bring light deeper into the plan, and makes a strong visual connection with the beautiful surrounding landscape. We took a simple palette of agricultural materials and carefully detailed them to create a pared back look.
Davin's furniture take centre stage as his pieces are so beautiful. We hope we have provided a calm and welcoming home for their busy family life.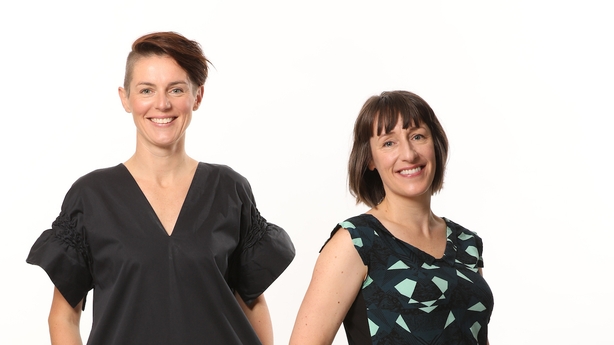 Do you have any tips for having a more sustainable home?
Our tips for homeowners to make their dwellings more sustainable are to take small steps to be more energy efficient whenever you can.
Some good first steps are to: ensure your attic is insulated properly; use low energy lighting; ensure your heating system is running at its most effective; fit thermostats and timers for heating and hot water systems.
Also, if a homeowner is considering taking on a large renovation project it makes sense to undertake a deep retrofit. There are a number of grants available from the SEAI to assist with the cost of the retrofit.
Suppliers used on this week's episode:
Architect: Studio Red Architects
Contractor: Seamus Harrington Construction Limited
Retrofit: Electric Ireland Superhomes
Electrical: Ronan Cooley Electrical Limited
Plumbing & Mechanical: Eoin McQuinn Plumbing & Heating
Blocklaying & Stonework: Aonghus Walsh
Structural Steel: Brendan Buggy Steel Fabrication Limited
Painting & Decorating: Ramberg Painters & Decorators Limited
External Windows & Doors: ARU Joinery Limited
Plastering: Rónán Ó Cualáin Pláistéireacht
Fitted Kitchen: Dogwood Designs
Concrete Floor & Polishing: Barry Ryan Concrete Works
Demolition & Groundworks: Michael O Duinn & Mhic Innearllra Teo
Stairs: Colin Healy Stairs
Tiling: Webb Tiling Limited
Stone Countertop: Pennywell Industries Limited
Scaffolding: Oughterard Scaffold Limited T/A Scaffold Direct
Airtightness Test: Hession Energy
Waste Disposal: Walsh Complete Waste Management
General Building Materials: Chadwicks Galway
Concrete Blocks & Aggregates: Roadstone Galway
Concrete: Coshla Quarries Limited
Ironmongery: Proline Hardware
Tiles: Tile Style
Timber Flooring: Chetham Timber Co. Limited
Demand Control Ventilarion: AERECO Limited
Roof Sheeting & Guttering: Duggan Profiles & Steel Service Centre Limited
Plant Hire: Moycullen Plant & Tool
Kitchen Tap: QM Press Instaboil 4 in 1 Tap
Artwork: Superfolk
Sideboards, Tables, Garden Furniture: Pieces
Throwns, Glassware, Framed Art: Irish Design Shop
Plants: Mc Gaugh's Gardening Complex
Sofas: Finline Furniture
Blinds: Celtic Blinds Galway
My Bungalow Bliss airs on Wednesdays at 9.35pm on RTÉ One.
*These drawings are published on a non-recourse basis for illustrative purposes only and are not intended as legal, design, or planning advice. Neither RTÉ, Animo Television, nor any of the participants in the series My Bungalow Bliss shall be liable for any use of these drawings by any third party.
We strongly recommended that you obtain appropriate professional advice and consult the 'Guide for Homeowners' published by the Health & Safety Authority prior to undertaking any construction, renovation, or refurbishment work on your home. The Guide is available to download here.