Originally from Edmonton, Alberta in Canada, Randy Lewis has been working in restaurants since the ripe age of 13. Having spent years travelling the world for food inspiration, the chef spent much of the pandemic making the most of his Irish surroundings.
In 2020, Lewis explored the incredible food scene surrounding Ireland's Ancient East - you can watch the series back here.
This year, to celebrate even more of the country's finest food producers, he will be going north to explore the best of Derry. Here, the chef shares some highlights from his latest trip.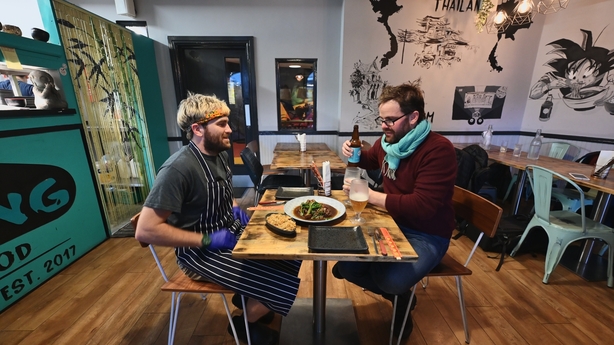 My fourth and final day exploring the passion for food around Derry was one of my best days yet! The hidden gems I visited around the city were one of a kind and made this trip so special.
I start the day at Redgate Cider to check out just how many varieties of apple trees he has here - it's impressive, to say the least.
Then it was out to the woods at Loughermore Forest with Far & Wild for some exhilarating mountain biking through the woods before meeting up with Emily from Lo and Slo for some foraging in the city in St Columb's Park followed by a truly fantastic BBQ complete with Tomahawk steak and some gin tasting from Wild Atlantic Distillery.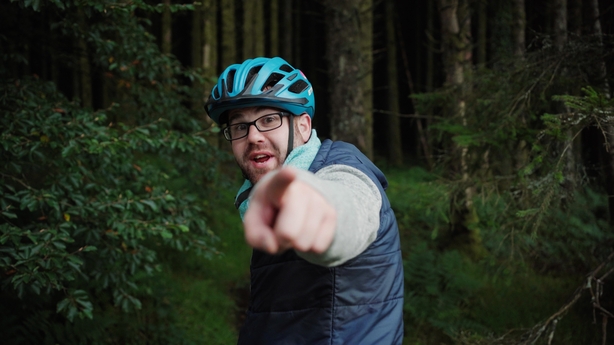 Finally, I ended the day - and my trip to Derry - with a great night out on the town. This city offers an abundance of choices for night time dining and some great bars too from Mekong's Asian flavours to the Dirty Souls - a really authentic Texas Smokehouse.
All in all, this trip has been really memorable. Derry is a phenomenal city to visit bursting with culture, flavours and adventure, this place is awesome. You could say, it's LegenDerry!