BiPolarBear is a community of Irish artists on a mission to create mental health awareness through clothing and art. The company is ran as a passion project by artist Stephen Considine, with a mission to give back to those who save lives and to create honest and accessible conversations around mental illness.
Here, Considine reflects on the psychological aftershocks of multiple lockdowns, his journey with depression in 2021, and the messages he's received from the BPB community along the way.
---
Since the beginning of the pandemic, I've noticed a substantial increase in people contacting BiPolar Bear Wear (BPB) experiencing symptoms of social and general anxiety disorders.
Anxiety attacks and suicidal thoughts/ideations have also been on the rise over the past 18 months. In a survey run on the BPB Instagram page, 38% of 280 people admitted they have suffered with the darkest of thoughts since the beginning of the pandemic.
Disturbingly, 30% of these people felt they had nowhere to turn to for help. While physical health became a top priority during the spread of COVID-19, mental health fell by the wayside. With the added stressors of the pandemic, organisations like Pieta, Aware and Talk to Tom were flooded with calls.
Earlier this year, Pieta House chief executive Elaine Austin told a Dáil committee that the charity had received 30% more crisis calls and texts last year compared with 2019.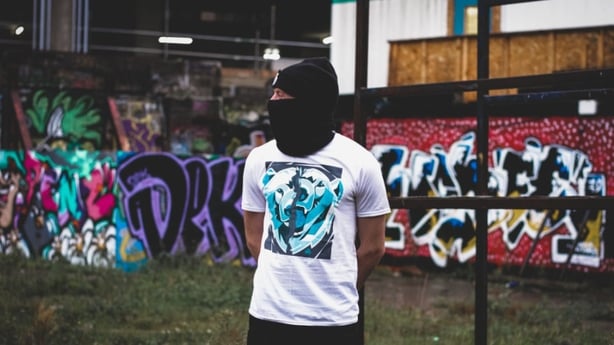 In January 2021, what felt like the 56th lockdown in Ireland caused a lot of panic and uncertainty for some. I noticed a massive increase in depression between friends, strangers contacting BPB, and myself included, even amongst those I ignorantly thought were impervious, with one friend heartbreakingly saying they "don't know when the last time they smiled was".
The tastes of freedom and re-entering lockdowns were like letting a caged bird out for a few weeks and then recapturing it; just learning to spread your feathers and taking flight but then being abruptly condemned to re-enter physical and psychological imprisonment with no release date.
As well as coping with the loneliness and the stagnation of lockdown, we were being deprived of social interactions which, according to UCLA professor Matthew Lieberman, are just as important for the self as food and water.
Psychologically, a lockdown is probably the worst idea ever; detrimental for cognitive development and instrumental in cognitive decline; limiting all social interactions to only digital. Face to face interactions are key for our survival: a hug, a head rub, a touch, a handshake, or a kiss are all crucial interactions to let us know we are not alone.
Isolation or loneliness to our primitive unconscious brain means we're going to be eaten by a woolly mammoth or starve to death, and thus your sense of worth or belonging will devalue. As well as being deprived of novelty and progression, its physically aging - those little walks to the shop or commutes to work are essential for our heart to keep ticking and our lungs to keep alunging.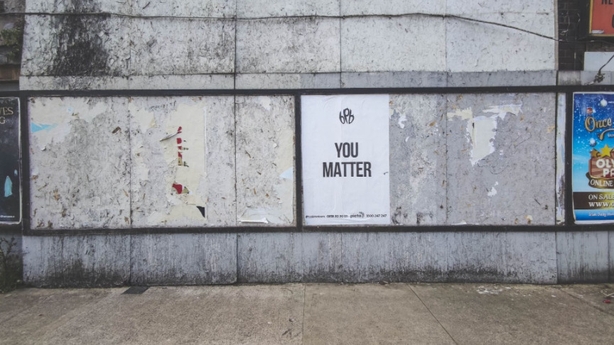 I'm not sure we're aware of the trauma we are experiencing and if we are even allowing ourselves to feel sorry for ourselves, like we should be, or even allowing others the space to feel sorry for themselves too.
None of us are sure if this door is a push or pull yet, and we're not sure where the door leads to either; yet relationships (58%) and friendships (67%) have suffered with the tension of one side being pushed and the other being pulled.
Additionally, I had some people contact BPB who are in psychologically abusive relationships and have been completely stripped of their self-worth.
"Everyone is in this together". This being a mental traffic jam, everyone has been stuck on a psychological M50 for two years; sticky, stagnant with no sign of the road clearing, with all road signs seeming to be drawn in crayon by an indecisive cat.
Of course, relationships are going to be strained when we're all struggling with road rage; languishing on the M50 and missing out on paramount moments of our life - weddings, funerals, first days in college, or for some, their last days on earth.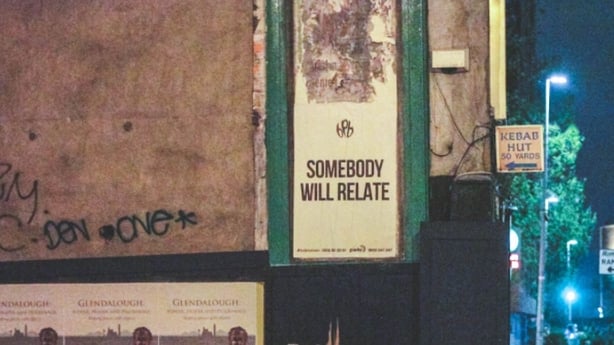 Weirdly but not surprisingly, 78% of those said that the easing of restrictions has had a negative impact on their mental health, the stretching of those tired social muscles impacting these new days, again with a future of uncertainty.
All those less hours in a day, nights out, maybe too much gargle, less expendable income, all the weddings and gigs (or uncertainty of), new babies, old babies (adults), relationship changes and friendship changes have all left some feeling more isolated than ever. The constant readjustment of our wings to navigate the incomprehensible or intangible.

I had a horrible 2021. We all did, having been stripped of who we used to be and not knowing if we are coming or going. The reason I'm selfishly telling you this is that my road to recovery may be of some use.
I had some small suicidal ideations in 2021, a little distant voice repeating "you know all this is easier if you were just dead" but I got a big scare when whoever is the commander of head dialogue said "you know you could take a lot of these tablets and escape everything".
We need your consent to load this Instagram contentWe use Instagram to manage extra content that can set cookies on your device and collect data about your activity. Please review their details and accept them to load the content.Manage Preferences
I hadn't experienced this in a long time, and this was only a short moment like, maybe five minutes maximum, but it gave me enough of a fright to say 'OK this is very dangerous; you have fallen off the tightrope of sanity and you need to exhaust all avenues of help to get you back on ticketyboo tightrope'.
I contacted my family and my friends who went to extraordinary lengths to make me feel some worth or love. Quickly realising I wasn't being a burden when I thought they had too much going on, and they were happier to hear from me rather than not.
I contacted Talk to Tom for support and I went to my GP - when the first medication failed I tried another, which is the first of maybe eight medications I tried in my lifetime to actually work. I was a non-believer but medication is the dogs bo***x, if you're drowning it can give you armbands!
After trying two counsellors, I eventually found a very good fit; this guy was phenomenal and it's funny how profound words can change your entire thinking.
There was no wishy washy post on Instagram that helped me, and ironically nor did reading an article; the only words we feel are words from the heart. This depression was far worse than any flu and has been one of my hardest battles yet, but sometimes I have to remember to take pride in beating it; it's far bigger than any Everest.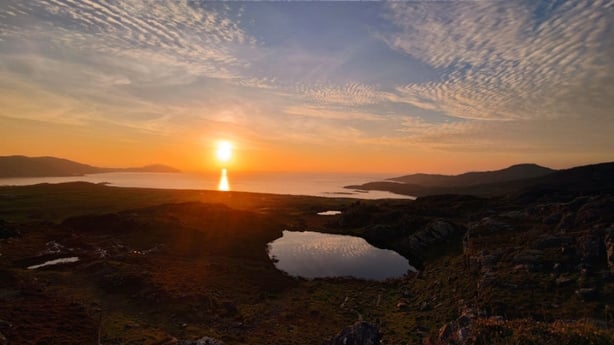 To avoid Ann Xiety I go to some quiet forests or mountains in Wicklow, it's the only place I really feel connected. I also use the 5,4,3,2,1 grounding technique as well the box breathing technique. For surfing the waves of depression: medication, meditation, counselling, writing or painting and forcing myself to socialise helps put me in touch with Sarah Tonin.
I think I just had to deconstruct and rebuild the new me, I'm not sure who I was pre-COVID19, but this new version of me feels a lot more equipped for life's lemons having climbed another bitter citrus mound.
Sometimes I think depression is an extremely s**t back-handed gift, it gives me the fire in my belly to try help others going through similar.

Paradoxically, the only thing that helps keep me going is helping others and I think that goes for most other people too. It feels real to feel the real, and humanity is real. I think phones and social media are escapisms from a conscious state with 97% of people aware that social media has a negative impact on their mental health.
When we are more present, we feel, hear, see, touch and taste the world and carve little corners for ourselves in it, without loading times or poor connections.
If you have been affected by issues raised in this story, please visit: www.rte.ie/helplines.
Founded in 2016, BiPolar Bear Wear have raised over €50,000 for mental health services in Ireland. You can find more info and resources on their website, Instagram and Facebook.