As summer fades into the distance and the chill sets in, a sort of hibernation mode is activated in many of us. Lazy nights staying in start to sound all that more appealing, as do warm beverages and naps on the couch.
But if you are planning on spending more time huddled on the couch, it is important to cosy up your home to make it as comfortable as possible ahead of the colder temperatures.
Making your home winter-ready doesn't have to mean an all out retrofit project. Here are five simple, affordable and quick fixes you can make that will make a noticeable difference.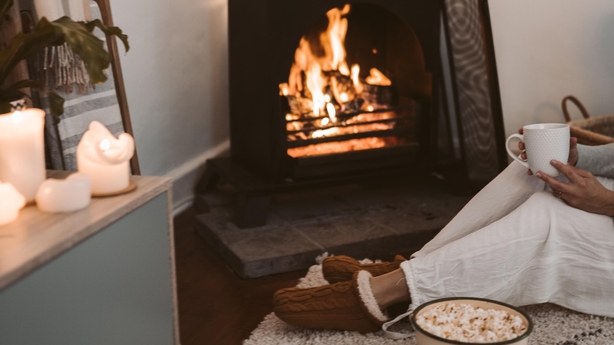 1. Start from the top
Insulating your attic properly is a quick and effective way to help cut down on heating costs and amp up the cosiness of our house. A lot of heat is lost through the roof of the house, so adding to or improving your attic insulation is key before the full wrath of winter sets in.
If you're handy with DIY and the attic is easy to access, you could fit the insulation yourself, or patch up any areas that aren't properly covered. It is important to do your research first though as there are many different types of insulation available and it is important to get the right one for your particular space. Also, bear in mind, several safety precautions need to be undertaken when installing insulation.
If you're not confident undertaking the task, get a quote or even just some advice from a professional. You can save hundreds of euros in the cost of installation through grants if you get a certified contractor to do the job, saving you money and the hassle!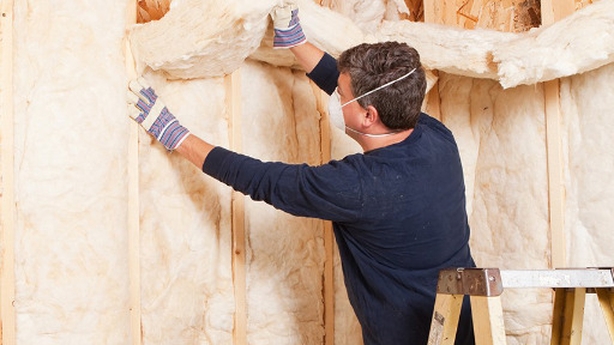 2. Draught-proof your home
A draught is a rude interruption to a cosy night in, but it is avoidable. Simple fixes like fitting strips around windows and doors to keep those pesky draughts out will make a difference.
When it comes to finding the draughts, it's deceptively easy, just feel around for cold air entering the house and add the draught-proofing brushes or strips accordingly.
If you want to go down the professional route, you could get a chimney draught excluder fitted (just don't forget to remove it when you're lighting the fire). Wall cracks and chips in brickwork can be fixed with filler or cement, but larger ones may need an expert consultation before you start.
3. Treat your boiler to a service
If your budget can't quite stretch to a new boiler at the moment, don't worry. Sometimes a service can work wonders when it comes to improving its energy efficiency. A typical boiler service will inspect and clean the main parts of the boiler and ensure that everything is operating correctly.
Alternatively, a new boiler could dramatically improve the efficiency of your house and reduce your fuel consumption. Although it's costly, the savings will prove their worth in years to come. At the upper end of the price scale, a heat pump will reduce your heating bills and lower your emissions. It's one of the most energy efficient ways to heat your home, plus it's low maintenance, quiet, can improve air quality, and there are grants available for installation in Ireland.
4. Get smart with your heating controls
Arrive home to a perfectly toasty abode thanks to a smart thermostat. This genius device lets you control your home's heating system all from your phone. With more control, you can make sure that you're only using the heating when you need to, and in the areas where it's actually required.
A smart thermostat allows you to track your usage, putting you back in control of your spending and kitting you out with the perfect tool to help lower your carbon emissions. Plus it's got a host of smart features and will even let you know if any problems arise within the heating system itself.
You can go wild and program your heating up to seven days in advance, if you happen to be that organised!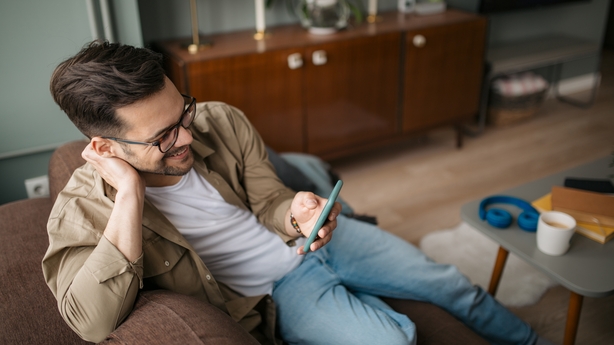 However you choose to make your home more cosy this winter, make sure it's adding to the energy efficiency of your house. Every quick fix makes a difference. You'll save money on energy bills and help the environment too, so it's win-win. For more energy-efficient home tips, check out Energia's Cosy Homes Scheme.
For more information on your next cosy homes project, whether it is insulation, draught-proofing, a boiler service or smart thermostat, visit Energia here.
Energia are pleased to offer money-saving energy efficiency upgrades for all kinds of homes. So whether it's a traditional cottage or a townhouse, we offer support and advice for projects big or small. We even manage all the grants and paperwork, making your journey to a more energy efficient home easier than ever.
Energia. Experts in Home Energy Efficiency Upgrades big or small.
Energia is proud sponsor of RTÉ's Cheap Irish Homes on RTÉ One and RTÉ Player.