We can all surely remember the first time we thought about turning – in interest, desperation or boredom – towards baking as the pandemic shut the country down.
Whether you struggled with sourdough, got to grips with cookies or tried to reinvent the banana bread, cooking and baking became a life raft for many during lockdown, as well as a safe way to connect with people even while apart.
And for that reason, Deaf Cookery – a Facebook Community Group that has blossomed in recent months – has continued to grow even after restrictions lifted. The pandemic presented many difficulties to certain communities, and as masks became mandatory, the deaf community lost one way to communicate: lip reading.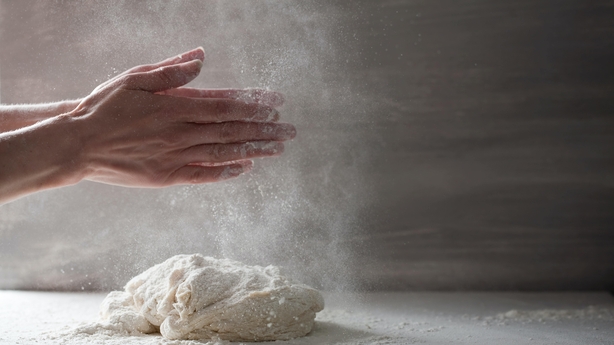 However, Deaf Cookery thrived as a social hub for members. Founded by Bernadette O'Connor from Co. Kerry, and co-managed by group admin Lucy Dunn, Deaf Cookery has become a hub of activity for the Deaf community.
With over 650 men and women across Ireland involved, the group collaborate on recipes, cooking demonstrations and ideas, sharing tips and tricks and updating each other with their creations – all through Irish Sign Language.
Here, Bernadette explains what the group has meant for her and the members.
What inspired you to start the cookery group?
I started this group with an aim to make simple and delicious recipes accessible to all through Irish Sign Language.
How does it work?
Members in the Group post videos and pictures of their favourite dishes that they cook or bake at home. When posting videos, our members use Irish Sign Language to explain the cooking method and ingredients. Because it's a Facebook Group, and we're a close-knit community, we can simply ask questions and ask for tips and advice when replicating the dish at home in the comment section underneath the post.
What kind of recipes do you cook together?
All things sweet and savoury - from soups, stir-fries and lasagnes, to breads, brownies and cupcakes. One group member recently posted a recipe for Apple Sponge. It looked really tasty so I tried to replicate the dish at home. It was delicious, I posted up a picture of my attempt to the group.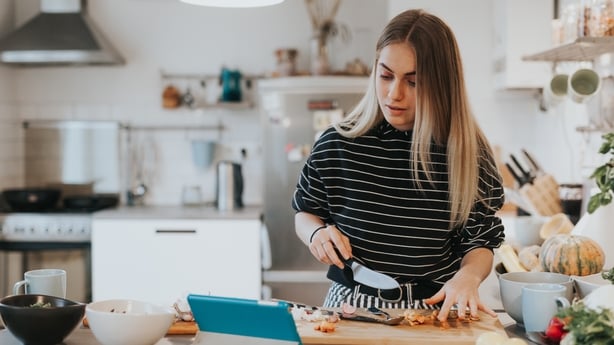 How did your members find the group?
We invited people we knew were part of the deaf community in Ireland. They then invited their friends and the word quickly spread about the group. The group has been growing from strength to strength since 2011!
How has it grown over the pandemic?
Before the pandemic, the group had approximately 300 members. When Covid-19 hit, the group doubled in size. With growing Covid case numbers, people had to stay at home to protect themselves and their families. It was a very isolating time for many people. People started joining the group as a way to connect with other people who were also isolating at the time. It gave us all an outlet to socialise safely during Covid.
How social is the deaf community? Is it easy to find groups like these?
The Deaf community has plenty of social groups and events, however, but they're mostly based in Dublin. So, it can be difficult the majority of the Deaf community across Ireland to attend. It's great that we can use platforms [online] to stay up to date with what's going on in Ireland and also connect directly with like-minded communities.
A lot of us probably took for granted how easily we could add Zoom meetings and social hangouts into our lives, but for the hearing impaired they must not be as accessible. What's it like communicating over video calls, never mind leading a cookery class?
Yes – it was great at first, but sometimes I have terrible internet connection which means it freezes a lot during calls, which can get very frustrating. That's why in our group we like to post pictures with written instruction, or videos using Irish Sign Language with no interruptions.
How has the pandemic been for you, as someone who is hearing impaired, with masks mandatory?
The pandemic is incredibly difficult for the Deaf community especially because masks are mandatory. Many of us rely on lipreading and some people have refused to remove their masks when communicating with Deaf people.
Do you feel there's more representation of deaf people in TV or media?
I still think it's still not enough Deaf people representation on TV or media. We need more Deaf people or ISL Interpreters.