Long frowned-upon has been the little woman with a big voice. Part-harlot, part-hag and witch-adjacent, she who dares stipulate attention does so at the fear of everyone in the room. But what about the deliciously voluminous women of the modern time, do they still face up to the misogynistic unwritten rules of yore? Kate Demolder writes.
"Do you fink Carole Baskin killed 'er husband?" a now-famous Gemma Collins line goes, the camera panning her stroll through a zoo on her eponymous ITV show, Gemma Collins: Diva Forever. "I don't know," a steward laughs, nervously.
"These are part of an endangered species programme," he continues, guiding Collins to the zebras. "I'm an endangered species babe, there's only one of me," the GC replies. "Better start reproducing soon, the world would be a terrible place without me in it."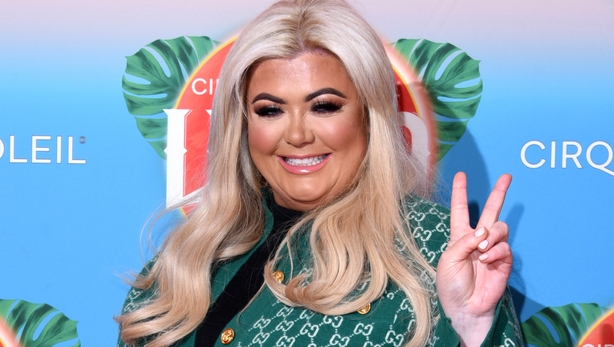 Arguably one of the most engaging women in the modern age to embrace volume and volcanically push boundaries by doing so, is that of English media personality and businesswoman Collins who made her fame back in 2011 on ITVBe's reality series The Only Way Is Essex.
Collins is ludicrous and unapologetic, equal parts charismatic and shrewd. But it is her USP, as a loud, messy woman, that ensures her media dominance and, most crudely, that her bills are paid.
"I'm claustrophobic, Darren!!!" she once famously screeched, directing her anger at fellow Celebrity Big Brother contestant Darren Day. "They don't get it," she continues to yell, her vocal fry rising by the second. "I'm claustrophobic!"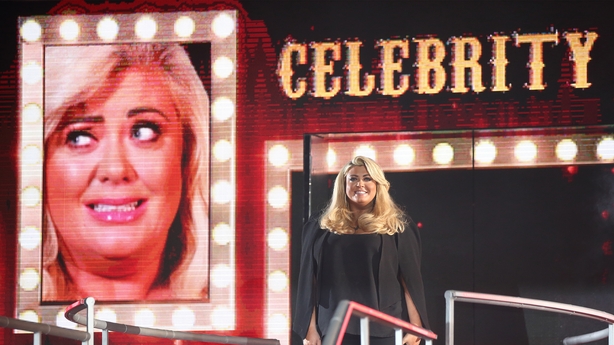 The volume of her comments is, generally, only bested by her mien, both subconsciously vying for precedence by way of loud prints and contrasting clashes. Her conversational topics are loud too, pivoting between the absurd and the exaggerated.
But you see, for all of her naysayers, Collins' adoration leaks in because of its brush up with direction. As women and girls, we are told to be quiet, make ourselves smaller, veer to the ladylike and exist only to take up minimal space. Collins – whose well-used nickname 'The GC' ensures she takes up the space of at least two – refutes those directions, both subtly and in manners' aggressive, yielding legions of followers, both women and men, who grew tired with the self-effacing fragile womanhood of yore.
This happens brutally, as all smashing of glass ceilings are wont to do, as Collins reveals intimate details of her life in excruciating pub-landlady fashion, the opposite of what we are told to do as women in a system that urges us to quieten down.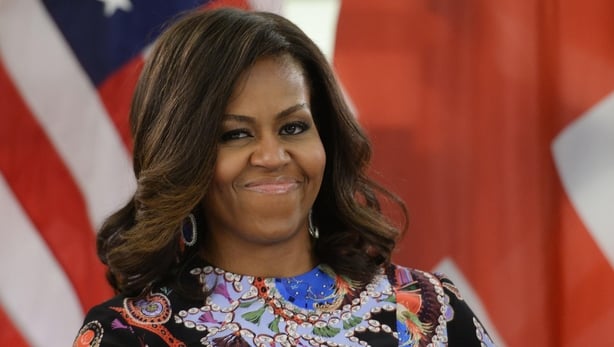 Of course, the concept of being a noisy, messy woman has changed in recent years. Long relegated to termagants, fishwives and crones, to be above controlled decibels was to be crude and unlovable, second only to harlots and witches.
So what does today's loud woman look like? She may be authoritative, like former First Lady Michelle Obama, eschewing the former narrative of loquaciousness, foghorn trashiness and ushering in power and majesty in lieu.
"I admit it," Obama writes. "I am louder than the average human being and I have no fear of speaking my mind. These traits don't come from the colour of my skin, but from an unwavering belief in my own intelligence."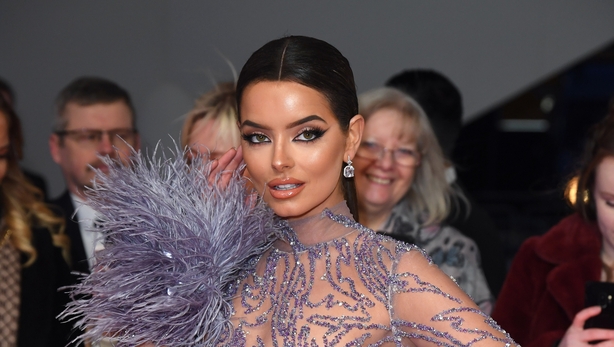 She may boast a secondary, larger-than-life personality, such as Beyoncé or Lady Gaga. She may also know her worth, like Cardi B, Serena Williams, Samantha Jones or Maura Higgins, whose inability to reside in wallflower status encourages those around her to embrace the same.
When Hillary Clinton began campaigning for President, voters were immediately against her. "Not to be sexist, but it is what it is," Dennis, a 63-year-old teacher from Stillwater, Oklahoma, told Esquire. "I do not trust that she, a woman, would be able to do what a man could with the same capabilities."
Dennis was one of dozens of men, of varying ages and vocations, surveyed by the magazine as to their opinion of Hillary for their February 2016 issue. While opinions differed on Clinton, all comments centred around one common ideological core; misogyny. Sometimes, as with Dennis, sexism is disavowed before then going on to blatantly engage with it.
At other times, it's more subtle: "I don't think she has mastered the art of becoming a warm, likable person to the American public," says Jeremy, a 58-year-old CEO from New Mexico. "To me, she comes across as cold and stiff."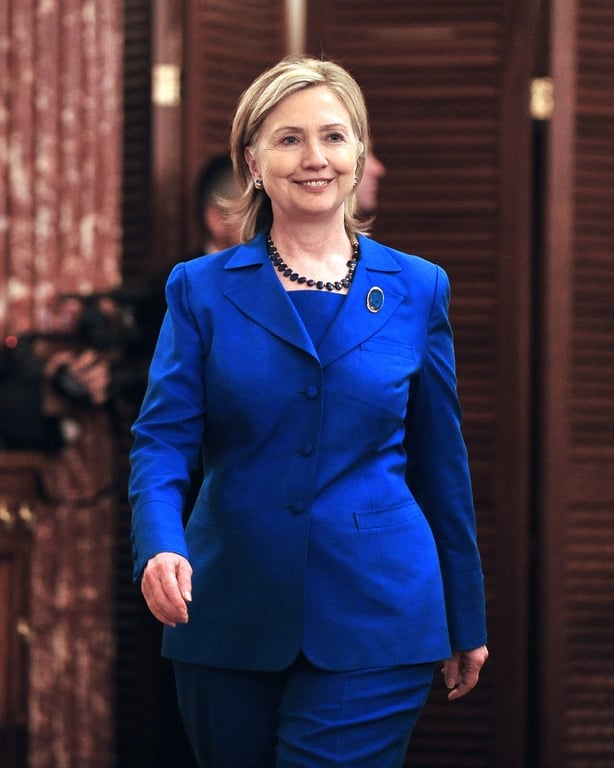 Being a loud, unruly woman is central to Clinton's behaviour in that she has, for her entire career, always demanded the same power, stature and positions as men. She has been deemed arrogant and shrill – the latter a pejorative term used to specifically shame a woman who commands attention – often nicknamed that of 'Shillary'.
Her 1969 commencement speech at Wellesley College was so inflammatory that, according to retelling, it prompted a seven-minute standing ovation. The speech, later published in Life magazine, was about the future but also a critique of the university life that had sheltered both her and her fellow students. She went on to complain about poor working conditions, attend Yale Law School when a professor told there were "already enough women' and refused all of Bill Clinton's repeated proposals of marriage, all before the age of 25.
Doing so ensured her place in national vitriol, all consolidating in a New Yorker profile of Clinton in 1996 aptly titled "Hating Hillary". "Like horse-racing, Hillary-hating has become one of those national pastimes which unite the elite and the lumpen," Henry Louis Gates wrote.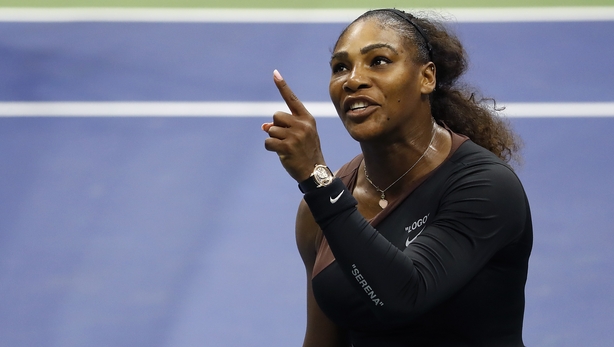 The sexism of such remarks are clear, but perhaps the root isn't. Calling women like Clinton, Obama, Gemma Collins and Serena Williams hated is a way of shaming and silencing those who dare to step out of line and refuse to pander to men.
It is the same when the term 'bitch' is used – denoting a caged animal who has become unruly – suggesting that they, too, have betrayed their innate duty to the home. There may have been plenty of reasons to object to Clinton's candidacy, but one that shadowed them all, was misogyny.
Of course, Clinton's case was far from the first time the loud, messy woman has taken on such importance in the Western world. Anne Boleyn, Marie Antoinette, Simone de Beauvoir, Mae West, Eleanor Roosevelt all defended their own degrees of unruliness in different capacities – and that brashness is largely the reason their names live on.
Since then, the population of loud, messy women has never been higher, with newer additions inflaming the popular consciousness every year.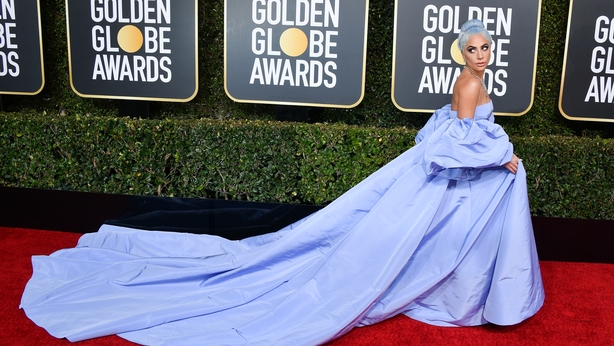 This, one could argue, is the result of the shift in telecommunications allowing women to speak their mind for the first time. As Twitter and other social media platforms, despite their flaws, allow for women to build platforms and gain followers, the barriers of gendered importance begin to shatter, most importantly from the inner workings of young female minds.
Just as the past few years have seen a rise in the fat-shaming movement and the extent to which those ideas have been internalised, perhaps the loud-shaming of women will, too, finally be recognised.
As for the women looking to find their voice in the meantime – one can simply follow in the footsteps of those who have gone before us, and maybe adopt an alter ego to test the waters in the interim.
"You get the wig on, you put the lipstick on, you get the big eyelashes on and that's the GC," says Gemma Collins, explaining her alter ego in a recent Guardian interview. "You know what, Lady Gaga don't [sic] explain her outfits, nor does Celine Dion –– and neither does the GC."
Hear, hear.
The views expressed here are those of the author and do not represent or reflect the views of RTÉ.