From climbing Carrauntouhill to dabbling in yoga, Ryan Tubridy has had a busy summer. There were darker days too, but he's looking to brighter days, he tells Donal O'Donoghue on the eve of the return of The Late Late Show.
Some eighteen months shy of his half-century, Ryan Tubridy is in a good place. He has seen life from both sides: the darkness of loss, the joy of fatherhood, the uncertainty of the recent past. In these Covid times, he learned much about himself, as a person and a broadcaster, the double helix of his identity. Upbeat, curious and witty, Ryan can be self-deprecating, reflective too.
Of course, he also knows all the angles: the stories he can tell as well as the ones he won't ("You can ask but I'm not saying" on his relationship status). Now on the eve of his 13th season hosting The Late Late Show, he reckons he's getting ever closer to nailing it. Yet he accepts that nothing and nobody's perfect, that there's a crack in everything. Isn't that how the light gets in?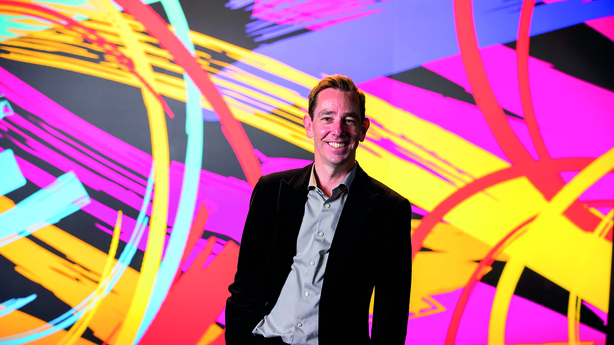 It's Monday lunchtime, two weeks out from the first Late Late Show of the season. In a quiet RTÉ, the LLS team – the 'Machine' as Ryan calls them – are busy getting ready for lift-off having been on site for a number of weeks. Tubridy, up at cock-crow for his radio show, is in the thick of it. Light on his feet, nimble in thought, big with a welcoming smile and sporting a snazzy shirt.
"We have a room booked," he says as we head to a nearby office to talk show and business and whatever else pops up, whether he chooses to answer or not. There, he untangles himself, the broadcaster who admits he's a show-off. Yet being in the spotlight can also put you in the crosshairs, as he discovered recently when he was verbally abused on the streets of his neighourhood.
"Last weekend I walked the pier in Dún Laoghaire with a view to exorcising any ghosts and all I got was kindness," he says of those encounters that undoubtedly shook him. You may have heard the story – Ryan spoke about it on his radio show – of how within minutes he was accosted and given "dog's abuse" (a homophobic slur and also called a paedophile) by two young men. "I had been shouted at a few times before," he says.
"Three times to be precise because you always remember the bad stuff, while the good stuff you sometimes take for granted." So he talked about the incidents on air. "I wasn't saying 'Poor me', but more trying to say 'Don't let Ireland be that place and let's keep the discourse civil.'"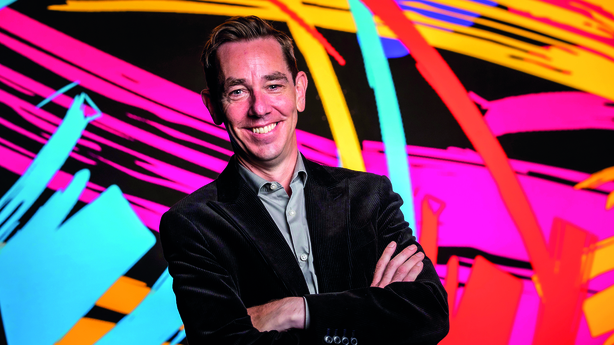 Like many others, Tubridy, who contracted Covid in March 2020, has muddled through the pandemic. "Things have changed," he says of the TV show and himself. "I feel more real or authentic or whatever the word is. I feel that certain veils were dropped when Covid hit and The Late Late Show became less show business and more conversation."
"It felt warm and intimate and that allowed me to grow as a presenter and a person. Of course, there were moments when I wasn't feeling on top of the world because it was existentially challenging, the whole thing. But then you'd look over your shoulder and see what was happening elsewhere and how tough it was and you'd think 'You've got this, so stay strong.'"
In any case, he's been to that well before. When his father, Pat, died in January 2013, it hit Ryan hard. Later, he would say that he suffered a sort of 'existential crisis' and in that limbo of grief and loss sought professional help. There was "a bit of therapy', three sessions, before he reasoned it was not for him, at least not then.
"For me, it's all about a time and a place," he says. "It just wasn't the right thing for me at that time." He cites a recent guest on his radio show, the writer Emer McLysaght, who spoke about her time in a psychiatric institution.
"I loved her honesty because for too long we've just been hinting at these conversations. So yes, there might be a time again in the future when I might feel the need to talk to somebody else. I wouldn't rule that out. Therapy is really important and every so often we need to take our brains for a walk down a different path."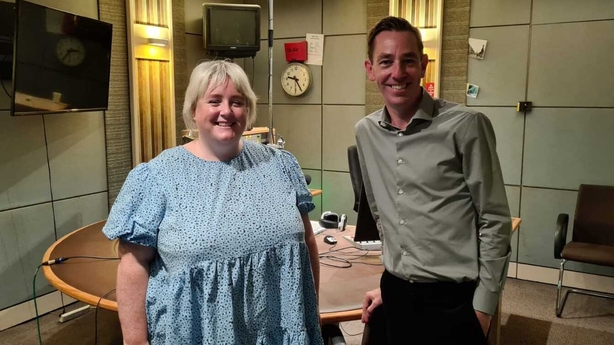 His own career path was long signposted, ever since the publication of his letter to the Irish Times about the lack of decent movies for his age group. He was 12½ at the time. RTÉ came calling and he was asked to review films and books for teen shows Anything Goes and Poparama.
He studied History and Greek and Roman Civilisation at UCD, briefly considered law at King's Inns, went to work as a runner on the Gerry Ryan Show, got his own radio gigs (The Full Irish, Morning Glory), hosted the Rose of Tralee, broke into chat show with Tubridy Tonight and bagged the big one in 2009.
"I firmly believe that I would have been a lawyer or a history teacher," he says of the alternatives. "A lawyer because I speak a lot of guff. And a history teacher because I have such a passion for it."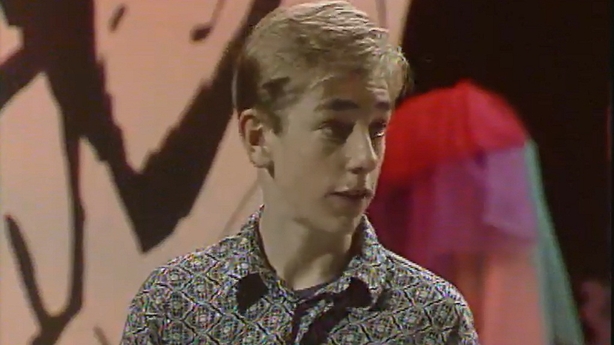 But TV and radio are now his home, the place he feels comfortable and where, like a fine vintage, things are getting better with age. "All that you experience, the great love, the great loss, all that allows you, as you get older, to understand people better," he says.
"It allows you to empathise and sympathise because you too have been there. Despite what people think about the life I may or may not lead, your experience of life doesn't change just because you're the host of a chat-show host." Does he believe that some people see him as living in a gilded palace with his huge salary? "I understand all that but I think people would be pleasantly surprised by the life I lead and how ordinary it is in many respects."
A few years back, Tubridy downsized his house, donating umpteen boxes of books to charity. He says he treasures the simple things in life: the company of friends, a decent pint of stout ('thera-pints', as he calls drinks with his siblings), fishing the lakes of Connemara, the pleasures of a good book or TV show (The Madhouse at the End of the Earth or The Sopranos revisited) and his family.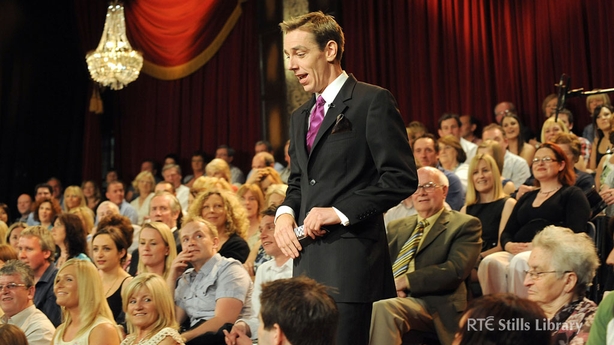 He has two daughters, aged 22 and 16, shared with his former partner, RTÉ producer Ann-Marie Power. He protects them and their privacy with his heart. Does he worry for his children? "I worry about them every day like any other dad or mum would. Like any other parent, I listen for that final door closing on any given evening and I know very few people who would rest easy until they hear that sound. But the good stuff will always outweigh the bad."
Unusually, the man who has written non-fiction (JFK) as well as books for children (he draws the line at adult fiction, "I don't have that skill set") has never been approached for his memoir. "I think they know me well enough to realise that I give little away," says the man who quit Twitter years back. "I'm that private I wouldn't be able to fill more than half a page so no, I won't be doing that."
So it's unlikely then that he's going to disclose his current relationship status? He laughs. "Again it remains the great unanswered question because I just don't do that," he says. "I open the gate a bit into my life but not the front door. You can only give away so much because you have to protect yourself."
Showbusiness, he believes, can be very like politics, with viewers and listeners his electorate of sorts. Does he believe he has the political gene? "Of course, it's running through my veins," he says. "Both grandfathers, one in the West of Ireland (Seán Tubridy), the other in the East Coast (Todd Andrews) were politicians, and I haven't mentioned political connections in Clare or Derry yet. Politically, we're the Full Irish."
"Some people who do the job I do aren't great with the public. They don't want to shake the lámh and stop for the selfie or whatever. I'm not one of those. I love it. And the reasons, I believe, are two-fold. One, I love attention and I'm a show-off. And two, it's got to be the political thing, because it's coming from all corners of my genetic make-up."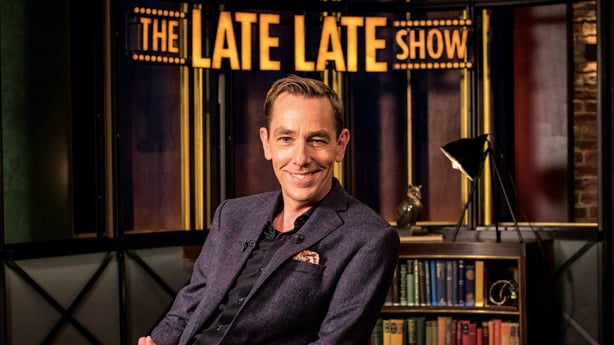 He agrees that one day, The Late Late will have a female host. 'I want to be here for as long as they will have me, but I don't doubt that it's only a matter of time," he says. As for gender equality, there's a lot done but much more to do, to paraphrase that slogan.
"I believe things are much improved but I don't believe we are there yet. I look at it through the eyes of a 22-year-old and a 16-year-old and also in certain respects, through the eyes of my own mother and my sisters, who must have gone through a fair bit of pre-Enlightenment Ireland as women. When I talked about getting abused on the street recently, one of my colleagues said, 'Welcome to life as a woman!'"
His own life is ever busy with the daily radio show, the Friday nights at the LLS helm and ever simmering in the background, the Greatest Toy Show on Earth. "Irish people raised 6.6 million quid for children's charities," he says of last year's event. "Yet I wasn't sure what was happening on the night. At the first break, I asked 'Is this OK?' and (producers) said 'It's really OK.' With no audience, I had no way of knowing. It was like shouting into a vacuum or a well."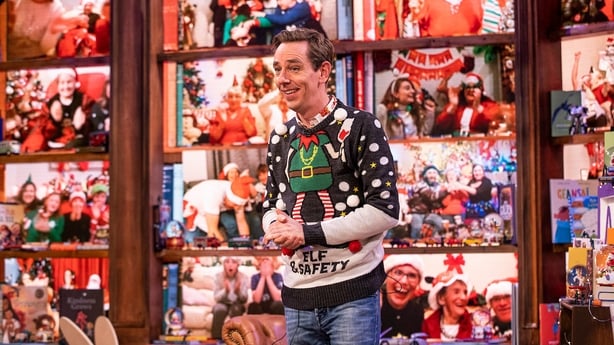 Does he ever get nerves or question himself? "That's when the producers, the chat-show whisperers, tell me I'm doing OK. That first ad break can be like the opening round in a boxing match, where they put the gum shield back in and say get back out there."
And so here we are: Tubridy's 13th LLS season, 40 or so shows until the wrap. Letting in the light is how he has trumpeted what's to come.
"We have had 18 months of darkness," he says. "Now we're coming back with a sense of brighter days ahead." As ever, there will be the ghosts at his shoulder. "My dad, Gay, Gerry and a few others show up every so often in my thoughts and we have a pint," he says.
I tell him how the late Gay Byrne once took a skunner against me for something I had written. He is immediately curious: why, where, when? And later, when we part, shaking elbows, he says: "Good luck with the story! Hopefully, I won't be taking a skunner against you for the next ten years."
We both laugh, because that's showbiz, and politics too.