Earlier this week, Claire Byrne was joined on the line by Anna Geary, former Cork camogie player and presenter of Why Girls Quit Sport, for the third installment in the show's summer fitness series.
Speaking on the importance of motivation when it comes to building fitness, the two women discussed the tunes that they felt could help you train better.
"Motivation can come from loads of different sources and music is such a big one," explains Anna. "There's so much research to show that music can help us extend the amount of time we exercise, can improve our performance, can put us in better form, can distract us from that perceived fatigue that we can feel when we exercise."
"Some people don't like it and it's each to their own," she adds, "but, for me, I find that if I'm not in the mood to do a good workout or I'm dreading it, the type of music I put on at the beginning of my warm up can have a massive impact on my mood."
"I put on cheesy 90s music," she laughs.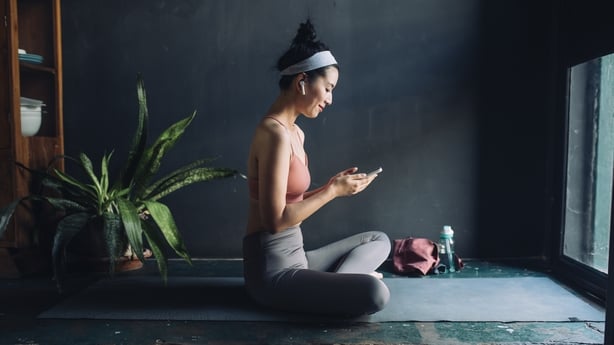 So, should we all be compiling Spice Girls playlists for our next day in the gym? Not quite. Geary insists that your music choice should reflect the type of exercise that you're doing.
"It's the tempo and the type of workout that you're doing," she explains. "So you kind of want to match them because if you're doing yoga, the last thing you want is Welcome to the Jungle by Guns n Roses in the background."
Bringing things back to the 90s, Claire was quick to compliment Anna's chosen genre, explaining that her ideal running playlist had to include the classic 1992 banger, Rhythm is a Dancer.
"If I'm running, I want high-tempo 90s dance - 90s cheese," she laughs.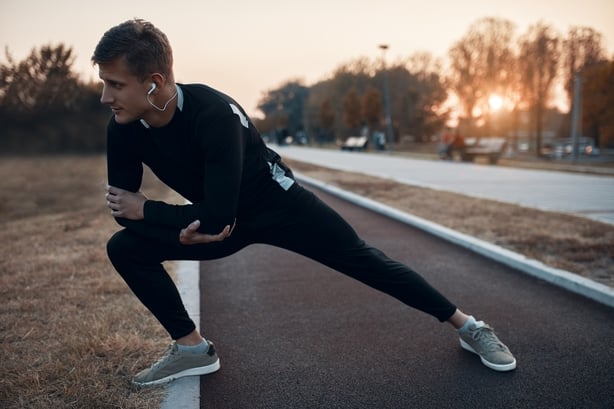 The only problem with a great bop, says Anna, is the danger that you'll push yourself too hard to match the beat while you're out on your run or lifting weights.
"Take the time to make your own playlist," she suggests. "The likes of Spotify do pre-loaded playlists whether its for resistance training or cardio training but if you can, take a little time and put the prep into your music."
When it comes to weight training, Anna suggests the strong, slow tempo of Rag n Bone Man's Human, where as for HIIT training piece she would choose an upbeat tune such as Adagio For Strings.
If you're kick starting your fitness journey by taking on the Couch to 5k, Geary suggests building a playlist of high energy songs, so that you naturally start upping the tempo of your run by 20% or 30% for the duration of that song, intermixed with slower paced songs.
"Increase and decrease - it could be a great way to improve your fitness and your running or your weight training."
To learn more about music and motivation, and to hear the advice that Anna Geary gives to Ireland's Fittest Family contestants, listen back to Today with Claire Byrne at the top of the page.