The return of the GAA Championship, but especially matches with spectators, has made Marty Morrissey very happy indeed. He speaks to Claire O'Mahony about the delight of seeing the sport he loves emerging from lockdown.
Like the smell of cut grass and the tinkle of ice-cream vans, the return of the GAA Championship is a clear sign that the Irish summer is truly here, and Marty Morrissey is thrilled. "First of all, I'm delighted that we have a Championship, that we got that far and I'm happier still that there will be people at it," the RTÉ GAA correspondent and commentator says.
Throughout the pandemic, as he commentated on matches in lonely stadiums, he felt the absence of spectators and their passion and he welcomes their joyous return.
"It's wonderful to hear in your headphones the roaring and the shouting of fans and supporters and I suppose from my point of view, part of the kick is not just the match itself, but it is going to Clones or Thurles or Ennis or Croke Park and meeting people. That's part of the whole thing of the GAA, that community," he says.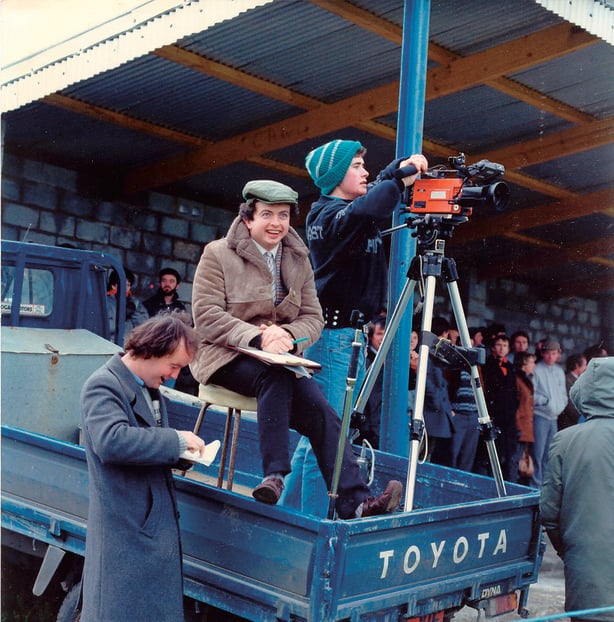 It's no surprise that he has missed this aspect of his work. The presenter, who has been described as the best known man in GAA, says that he is a people person. "I've always enjoyed people and I've always enjoyed meeting, and having the fun with them and having the craic and also having good conversations with them," he explains.
As King of the Marty Party, he has charmed listeners and viewers, as well as those he meets, whether that's via his commentary, his stint on Dancing with the Stars, his TV adventures with comedian Bernard O'Shea, or his Bank Holiday Monday shows on RTÉ Radio 1, with the next one coming up in August. Radio is the medium closest to his heart.
"It gives you a chance to be yourself but it's also a new challenge to be able to respond to different scenarios," he explains.
Ask him what he thinks his strengths are as a broadcaster and he it over. "That's a tough question. I would like to think that I connect with the person that I'm talking to and I like to think I connect with the person listening. I suppose I would like to think that I empathise," he says. The second ingredient that he hopes he brings to the table is the ability to listen and the third is trust. "There has to be trust between you and the person you're speaking to. Once there's trust, you can build on that because I think people trust you to a) be fair and b) ask the pertinent questions."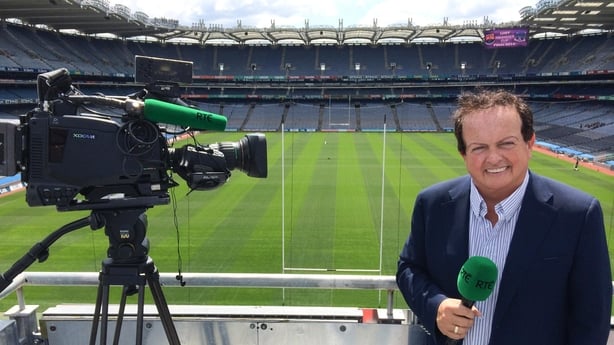 He maintains that there isn't very much difference between the professional Marty and the private one. "I keep my private life private because you need to keep something to yourself. I give an awful lot to the public persona but what you get is what you see. I think you can't be false. You have to be you because if you're false, people will see through that, and that again is about trust. It's a great privilege to be broadcasting to somebody's kitchen or sitting room. When they do meet you, it appears they feel that they know you and it's very important that if you're there and they give you a nice warm welcome, that you respond accordingly. But that's no effort."
He lives in Dublin although his work takes him the length and breadth of the country. The pandemic threw him a bit of a curveball and saw him spending a lot of time in his hometown of Quilty in Co Clare, where his mother Peggy lives, but he acknowledges that there were others in far tougher situations.
"I had friends who were doctors and nurses and what they were going through was just remarkable, so what I was going through was minimal in comparison. I was just trying to keep an eye on my mother as much as I could," he says.
Marty is an only child and his father Martin passed away almost 17 years ago. "It's difficult in the sense that both my parents were only children as well, so when you've no uncles, brothers, sister, not even first cousins, it's a bit of a challenge when you really are confronted with the unusual situation of a pandemic. But, you know, the neighbours were great. I'm always aware that it's a lonely time for people. It's very difficult and some people have not seen their grandparents or their parents for a long time and I had no option but to keep an eye on her, which meant that I was spending an awful lot of time there and trying to keep away from people and all that sort of thing. But in fairness, we got there and we're thankful that we're alive and well."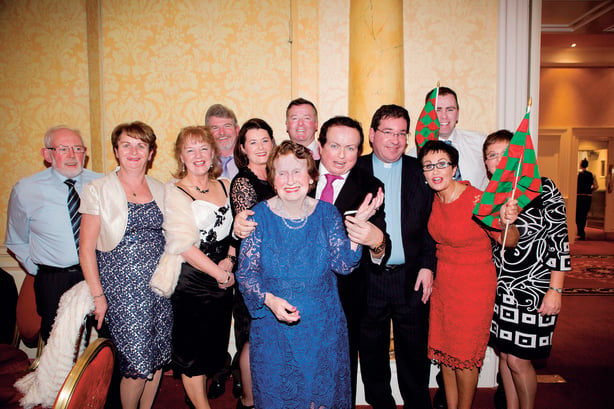 Welcoming a new household member in the last year has also brought great happiness. "I got my mother a dog and I love the dog myself," he says. "He's a King Charles spaniel and we've called him Sammy, for Sam Maguire. Unfortunately, I don't think Sam Maguire will be coming to Clare anyway so we got Sammy and he's lovely. We got him last October so he's been a great distraction and a great help because he's so funny you'd have to laugh."
Marty, who has been busy working on a personal project (the details of which will be announced later in the year), grew up in New York before the family moved home to Clare when he was 11. Those early years in the States were formative, he believes.
"It was a cocktail of that American positive attitude and that belief that you could do whatever you like; you go and do it. Yet being from Ireland, we were together and it didn't matter where you were from, the rivalry between counties was irrelevant. You were together and you'd support each other as much as possible," he says, recalling weekends spent in Gaelic Park in the Bronx, which was mobbed with Irish immigrants and their sense of belonging there.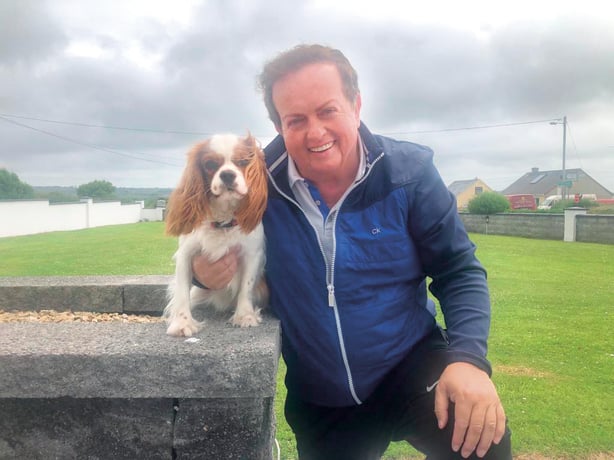 After coming back from the US, the family bought a pub, with traditional music very much part of the culture, and musicians like Willy Clancy, Junior Crehan, Paddy Galvin and Joe Burke all became good pals with his father. "The one thing I regret, I'd all these great traditional musicians around me and do you think I would learn how to play the tin whistle or the fiddle? Not at all, I was playing ball out the back. What a waste!" he says.
Would he ever consider moving home to Clare? "I don't really know is the answer to that," he says. "I suppose Clare will always be part of me and part of my DNA. I love my home place and I love my own crowd, if I can put it like that, because the passion that they have for sport was inculcated in me when I came home as a child from New York. I probably had it anyway, but they made me better or worse because we were fanatics and we still are. I'm very proud of home, I'm very proud of West Clare but whether or not I will live there again, I really don't know. I haven't got that thought out in my plans yet. I think 'TBC' is what they call it!"
Before our conversation winds down, it would be remiss not to ask him a burning question: are the Dubs going to make it seven-in-a-row this year? "Well they are the team to beat, 100%," he says.
"I did Dublin against Kerry recently on radio and I was very impressed with them and likewise I was impressed with Kerry. Kerry and Dublin right now are the two best teams in the country."