Anna Geary opens her beautiful home to us and chats to Janice Butler about her latest passion project, Why Girls Quit Sport, her future ambitions and how she dealt with that Instagram faux pas.
Having an 'in-person' interview, albeit outdoors and social distanced, is a refreshing change from a year of hit and miss Zooms and phone calls. This is especially true with someone like Anna Geary, who has a lot to say and is happy to chat.
We meet outside in a very sunny corner of a café in Naas, not far from her new home in Sallins, where the photos were taken. She sashays to the table in a long floral maxi dress, looking the picture of summer. She apologises profusely for being a few minutes late; "It's these Zoom chats, you feel because you're on camera with someone you need to talk longer," she laughs.
The proprietor quickly recognises there's a celeb and rushes to show Anna the art gallery that they've opened behind the café. She asks would Anna mind giving the place a mention on Instagram and to her credit, I notice she happily obliges later that day.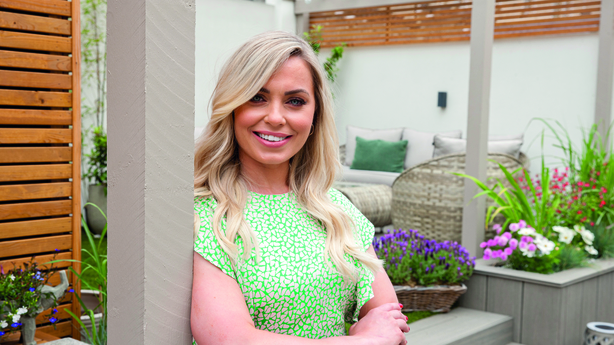 Anna is a busy woman lately, constantly tweaking the décor of her home, as people who follow her social media will know. "If I come home with one more cushion, I'll be killed," she laughs. She's doing press for her new documentary, Anna Geary: Why Girls Quit Sport and gearing up to film a new season of the hugely popular Ireland's Fittest Family later this month.
The documentary is particularly close to her heart and has been a labour of love over the last year and a half, especially with the restrictions that the show came up against during lockdown.
"We started this documentary in February 2020 and we finished it this February and it's only coming out now, so it's been a long time coming. We spent a year with these girls and it's about all the ups and downs that came along with that; obviously, Covid included," she remarks.
The two-parter follows the four time All-Ireland winning Cork camogie captain as she takes on her biggest challenge yet: to create a Ladies Gaelic football team from the students of Ringsend College, a school in the ancient Dublin village, where just a handful of female students play sports.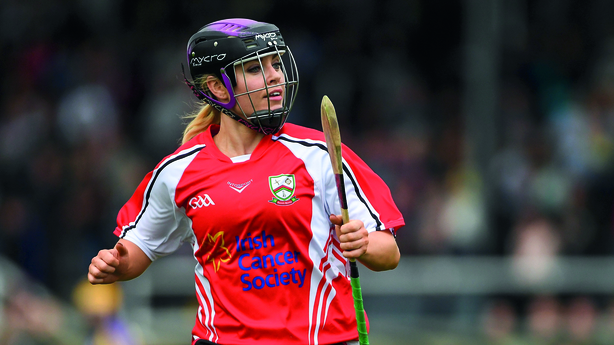 Being involved in sport came naturally to Anna as a young girl growing up in Milford, County Cork and she was hugely encouraged by her parents: "a hurley was probably my first ever present," she laughs.
"Girls dropping out of sport has always been something that I've worried about but also curious about because it was never a thing I experienced. My parents, particularly my dad, were real advocates for sport and I was thrown into the local GAA club when I was very young so it's all I knew really. It was easy for me to stay involved because I always had that support."
While the showrunners had to change tack and their objective a few times due to Covid restrictions, the main aim was always to show these girls the benefit of doing any type of sport, says Anna.
"The premise of the show was to get a group of girls that had either played sport and dropped out maybe in primary school or never had an interest in it at all and didn't understand the purpose of it. We then brought them together to find a way to get them excited by sport and understand the benefits of movement."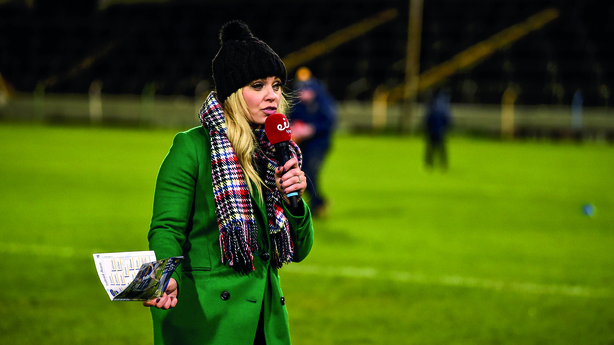 As someone who easily admits to being hugely competitive and has the medals and a successful media career to show for it, Anna says that she learned a lot about herself and her approach to sport while making the documentary.
"I've spoken before about being competitive. For me, I always associate sport with winning or losing; if you played a match, the first question that would have been asked was 'Did you win?' not 'Did you have fun?'
"We probably need to re-evaluate how sport is portrayed and managed; like I get it, when you're at an elite level or over 15s, it's good to have rigorous structures and discipline and commitment, but I think that at a younger age it needs to be about the social aspect and about time away from their phones and Netflix."
I've met Anna a few times and she strikes me as a hugely ambitious, driven individual, whether she's on Dancing with the Stars, The Sunday Game or Ireland's Fittest Family.
She puts this down to her participation in sport. Her dad, a farmer, was the driving force and equally as competitive. Her mum, a teacher, was the balancing factor, she says. Anna credits this combination and being on teams for her ability to deal with challenges and disappointments.
"When I think back to starting on radio, I was contributing to shows for years and then got my chance with Red FM, subbing in for five weeks and from there I got my own radio show, doing a sports show on Today FM. And it was a bit like with sport; you have to earn that place and keep working towards it. I had to get better and put in the hours, very like playing with the Cork team. My USP has always been my determination."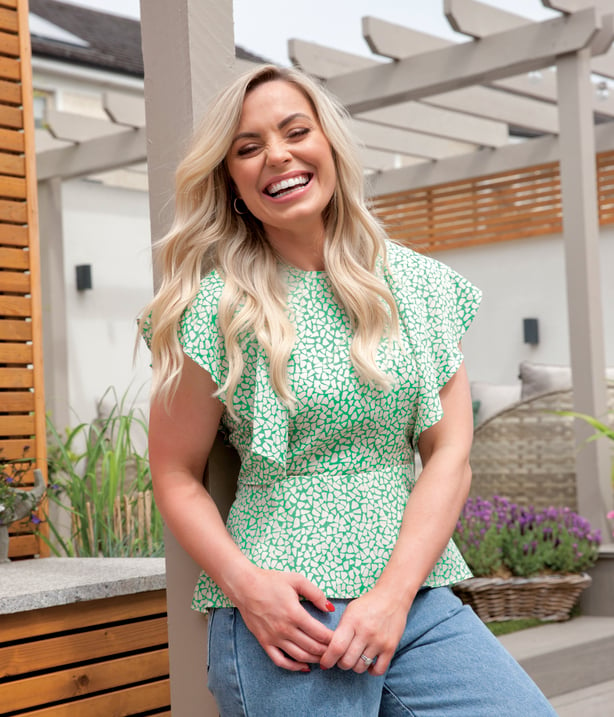 Would she ever want to coach a senior camogie team? "I wouldn't rule it out," she says. "I think there's massive commitment involved in being a coach and it's only as I get older I realise it; they're the first to training, the last to leave, you've to do video analysis and stats; there's a lot to it. Maybe down the line, it's not something I'd rule out but I'm the type of person if I'm doing something, I'm all in, so the timing would have to be right."
Another thing she wouldn't rule out would be a move back to Cork in the future, but for now, she and husband Kevin are very happy in their new home in Kildare. The pair got married in October 2019 in her native Cork and she reveals that the wedding almost didn't happen as she originally wanted to have at the end of March 2020, right when the pandemic struck.
"We went with October in the end because of my dad's schedule as a farmer. How lucky we were that we didn't fall into that situation?"
She found missing friends and family the hardest part of lockdown to deal with mentally. "My friends and family play such a huge part in my life and I would see them, particularly my Mam, every two to three weeks normally, without fail. So not being around them has been really hard. Even when you could travel 5km, we still didn't have any friends around us because we had only moved to a new area before lockdown and didn't know anyone.
"However, Kev and I probably spent more time together in the first year of marriage than we did in our five years going out and we were lucky we got on as well as we did," she laughs.
We need your consent to load this Instagram contentWe use Instagram to manage extra content that can set cookies on your device and collect data about your activity. Please review their details and accept them to load the content.Manage Preferences
She used the time in lockdown to grow her social media following, committing to daily live work-outs to keep herself and her followers in good stead. "I'm someone who likes structure. I need it, so having to show up for the live work-outs gave me that structure and a sense of accomplishment."
She admits to being a lot more comfortable in her own skin in recent years, especially since the start of the pandemic. "I always loved a [social media image] filter, it makes you feel better but it's not real. It was really during lockdown that I started to care a lot less. I probably put a pressure on myself to look a certain way. I found the more I pulled back from the filters and the more natural I was, the more people seemed to resonate with me. I'm definitely more accepting of myself now."
We all know the pitfalls of social media platforms; one ill-judged post and the public are quick to pounce. Anna, certainly learned that lesson earlier this year when an Instagram story she posted caught people's attention for the wrong reasons. In a hurried post, her 100,000+ followers caught a glimpse of her backside which was visible in a mirror. To her credit, she took it in her stride and looking back now, she sees the funny side of it.
"The story sounds so made up. I had spilled a cup of coffee over myself, took the leggings off, went up to have a shower and posted a story quickly on the landing, completely oblivious to the fact that there's two mirrors behind me. So I posted the story, none the wiser and went off to have my shower. When I came back down to the kitchen, my phone was hopping. I deleted it immediately but still didn't realise my bum was on show until texts came in from friends," she laughs.
"I had two choices; I could have made a big deal about it and had a meltdown or see the funny side of it, so I went with the latter. Sure, you'd see more skin on the beach. We all have an arse," she says with her still strong Cork accent.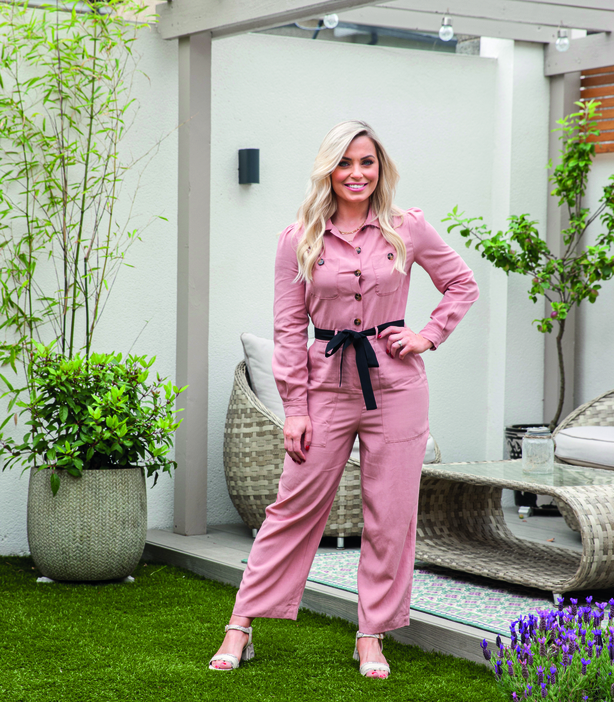 How does she reflect on the faux pas now?
"It was a valuable lesson: always double check your stories. And the fact I was able to laugh it off made me realise I have developed a little bit of a thicker skin. If this was five years ago, I would have had a total meltdown. You'll always get people saying 'Oh was she doing it on purpose?' and I tell you this, if I was doing it on purpose, I would have tanned my bum.
"Everyone has a story and that's my coming-of-age story."