"I can almost always guess the woman's cycle based on her attitude to the workout on the day", Jess Keniston, a personal trainer, nutrition therapist and women's health expert, tells me.
As an expert specialising in hormone cycle training – planning and adjusting fitness regimes according to her clients' menstrual cycles – Jess has seen many women become frustrated by their lack of progress during certain times of the month.
"There is nothing more frustrating than failing at something you know you successfully completed the week before. And if you continue to perpetuate that sense of failure, I don't think you're going to stay motivated very long."
"It's not a failure", she says. "It's just a biological symptom."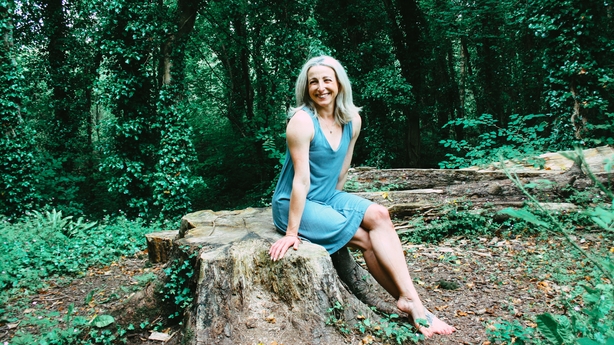 Now, she has launched a training app with this at its core, Flow by Fittsteps, which takes a top-to-toe, inside and out approach to fitness, factoring in workout plans, food plans, moon phases and meditations – here called "rituals".
Jess opened her own studio, Fittsteps Training in Galway, five years ago, and in that time has tried everything from dancing ballet and lifting weights, to boxing and HIIT. She's guided many women through the same transitions that her own body went through, having had four children and maturing into her body. But one of the biggest shifts came with the pandemic: "That forced me to look at what I was doing, how I was working."
"I was physically working a lot harder and my body wasn't responding very well", she adds. Looking for ways to make fitness and work "more sustainable", she turned to hormone cycle training, which "made a difference pretty much immediately".
"The injuries weren't occurring, my tone is better, I've more definition, I'm not fighting the bloat as much. I haven't had to think too much about weight maintenance. And I'm still getting really good muscle growth."
We need your consent to load this Instagram contentWe use Instagram to manage extra content that can set cookies on your device and collect data about your activity. Please review their details and accept them to load the content.Manage Preferences
Hormone cycle training – also called period coaching – is having a moment. Although used by many female athletes and fitness fans for decades, it was a key note in the US women's soccer team's success in the World Cup, which they won in 2019. The science behind it is that there are specific exercise styles that will better suit a woman on specific months in her cycle.
"As long as you use that, your body knows how to cope. And it's just it is quite magical", Jess says.
The app follows a average 28-day cycle, so users with longer cycles will have to adjust their plans, and features a "focus workout of ten minutes" each day. There are bonus workouts if you want a longer session, and each week is focused on one style of exercise.
Week one starts when menstruation starts, and the app focuses on interval training, to "increase your movement". Week two is strength and endurance, "because it is the week that your body is designed to lift heavier". Week three is for cardio because the body has the most energy and "the temperature increases and your metabolic burn increases". Finally, week four is recovery, so it's "more mobility based, more body weight based".
The food plans are just as adaptable as the workout plans, and are designed to go against the "square and linear" style of traditional fitness, that does not always suit female bodies. "Our bodies work in a cyclical pattern so we're literally trying to take this round peg and stick it into a square hole", she says.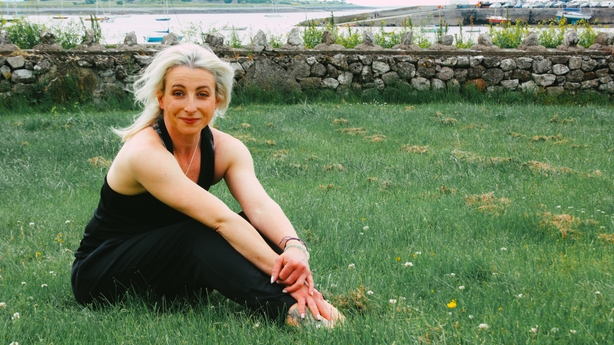 It's proving particularly popular with women aged 35 and up, who have perhaps weathered the storms of fitness fads and are realising they can work with, and not against, their bodies.
"Realistically, as you get older and particularly after you have children, there are certain things that your body, won't respond well to because of the softening of ligaments, the change in pelvis shape, the pressure on the on the lower back", Jess explains.
It also becomes more sustainable because there are clear reasons for changes in progress, Jess says. "What [my clients] are finding is that unlike in previous workout plans, where you tend to go really well for maybe the first three weeks and then you have that hiccup moment, they haven't allowed it to completely derail them because there's an understanding of, oh, that's why I wasn't feeling it."
The app prioritises the "the mental and emotional aspect" of training of your period, as well as the physical. For Jess, hormone syncing is one of the best lifehacks out there. "You can plan your business productivity around your cycle. If you're a content creator, there are weeks that are literally designed for you to crank out as much creative content possible, the ideas and words will come really easily."
These areas are tapped into through the "focuses" given through the app, with "a mantra focus a productivity focus, work out focus and a food focus" all included. The food focus pushes against the idea that you need to change what you eat drastically, and instead focuses on small tweaks.
We need your consent to load this Instagram contentWe use Instagram to manage extra content that can set cookies on your device and collect data about your activity. Please review their details and accept them to load the content.Manage Preferences
"For most people we're creatures of habit, it's unrealistic to completely alter your food plan every four weeks", Jess says. Week one has a focus on carbohydrates for more energy, week two increases protein and collagen, week three adds extra fibre and anti-inflammatory foods and week four focuses on mood booster foods.
The "rituals" are also designed to be easy to manage and accessible. "I'm going to hold my hand up and say I'm really bad if you call it a meditation, if I'm given a short two or three minutes focus where it's kind of re-grounding myself or being grateful, I find it very easy to do", Jess says.
This full body, full cycle approach has an added benefit of providing something of a workout security blanket, a sense of continuity and safety in the cycle, Jess says. "It's given a lot of my clients the confidence to push a little harder when their bodies are ready and we're seeing heavier lift and we're seeing longer runs and we're seeing a little bit more intensity put into their workouts."
It's no coincidence that hormone cycle training has surged in popularity in a year when so many women are staying at home, focusing on self care where possible and questioning their attachment to social media beauty standards. Jess, having refocused her own career in the pandemic, believes this is one of the shifts in perspective when it comes to fitness.
"The biggest shift for people going forward out of covid is going to be convenience", she says. "The fear of maybe not having access to the gyms will maybe hover in our in our brain space for a while longer, but I think more people are looking for things that can easily be encompassed into their daily life."
She knows this because it's the case for her. "I danced ballet, I trained in boxing, I have lifted weights and I love them all", she says, "but my body now isn't necessarily in the same place that it was 20 years ago or 10 years ago or even five years ago. So going forward, I need to be respectful of what my body needs and what feels good.
"There is always another way".