Tracks & Trails is back for a 9th series and is bursting with beautiful hikes, walks and cycles on newly developed and lesser travelled routes on the island of Ireland.
In this new series which returns after a two year break, the presenters are challenged to cover a lot of ground on foot or by bike and in some cases scale some steep yet very rewarding trails on hills and mountains around the country or to follow quiet, meandering peaceful paths getting away from it all.
We caught up with presenter Pól O Conghaile to find out more.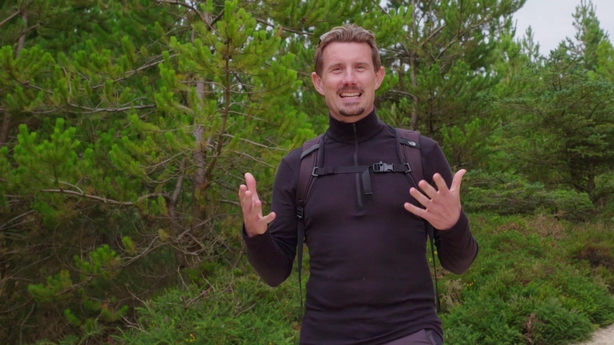 What was the appeal of presenting Tracks and Trails for you?
For a couple of glorious days, I could call the Irish coast and countryside my office. For this series, I've been walking in Wickow and Wexford, and I loved getting away from the desk and out into the fresh air in one of the best little walking destinations on earth. I think we all have a renewed appreciation for nature now, for walks and the great outdoors, a sense of appreciation for things we may have taken for granted in the past. This peaceful little programme clicks more than ever.
What part of filming do you most look forward to?
The bits where I do a tough uphill ascent, only for the director to shout 'OK, Pól, come down and we'll do another take'. Nah, just kidding - as writing is a fairly solitary gig, I really enjoy getting into the field with a crew.
After nine series, The Tracks & Trails team are in the zone when it comes to hiking and landscape, and I love watching them break the trails down and bring them to life on screen. In recent years, the drone footage has taken things to another level, too. It's collaborative; I love that. Over the last year or so, we've really come to appreciate our own country and getting out in nature.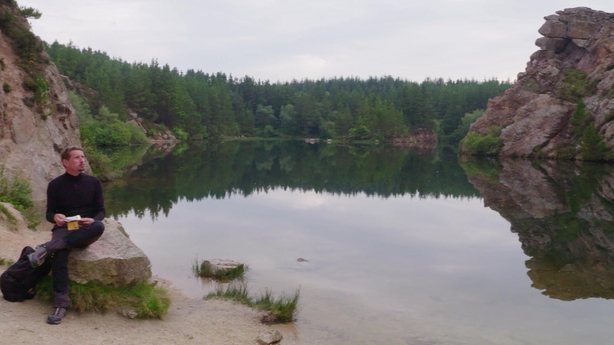 Have you discovered any hiking trails or places to visit on Tracks and Trails that you'd recommend? Absolutely. Many people know the Sugar Loaf in Co Wicklow, or the Bray to Greystones Cliff Walk, for example. But fewer know the gorgeous trail rising up over Bray Head and linking to the mountain through Belmont Demesne. It's wild, and far less crowded.
Similarly, in Wexford, walks like the Three Rock Trail from Ferrycarrig, or the coastal path running from Rosslare Harbour, lose very little time in getting you off-grid. It doesn't take much research to beat the crowds, and that's important this summer with so many people making a beeline for Ireland's beauty spots.
One of the great things about Tracks & Trails is learning about Ireland's rich history. What did you discover on your travels this time around?
I learned that thousands of years ago, Ireland was so covered in trees a squirrel could have gone from one end to the other without touching the ground. I learned that oak from Tomnafinnoge woods was used in the construction of Westminster Abbey and Trinity College. And I saw red kites flying over the Wicklow hills.
When you walk, you slow down, pocket your phone, you chat, and you start to peel back the layers making up the landscape before your eyes. That's what I love about it.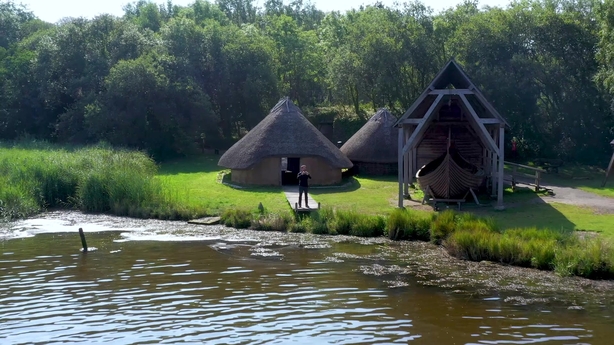 If someone was planning a staycation this summer but didn't know where to start, where would you recommend they check out?
As Travel Editor with The Irish Independent, I'm constantly on the lookout for tips and deals off the beaten path. Lots of coastal accommodation is booked out now, but try looking inland for better availability and lower prices - counties like Kilkenny, Carlow or Tipperary, for example, have great lakes, rivers and outdoors activities, often for a fraction of the price.
And don't forget Dublin City - it may not spring to mind as a summer holiday destination, but a lack of overseas visitors means there's super value in hotels (particularly five-star, if you can afford a splurge), and we hope indoor dining will return shortly. Besides, when's the last time you had a day out shopping and visiting museums and galleries? You can rack up the step count in a city, too!
Follow Pól on Twitter at twitter.com/poloconghaile
Watch Tracks & Trails on Fridays at 7.30pm on RTÉ One.