It's that time of year when you need to clear out the garden, get rid of the crate of empty wine bottles and the old dirty mop, and spruce it up for the long hot summer we pray we are going to have. Here are a few of my top picks to brighten up any garden or outdoor space.
Slap the sun cream on, it's going to be a good one.
Murals
When I see someone holding a spray can in my area, I think two things. The first is: are they going to spray-paint our wall again – maybe calling the Guards a choice name alongside another awful tag? The second, and thankfully more frequent, thought I have is: "I hope they're about to put another nice mural up."
Some of my lovely neighbours got their back walls painted, and not only was it something for them to enjoy, it has also really brightened up the area. The piece below was created by renowned graffiti artist and illustrator Holly Pereira. She has painted a number of walls in our area from Marlowe & Co to window displays for Apassionata in Dublin city centre among other retail outlets.
We need your consent to load this Instagram contentWe use Instagram to manage extra content that can set cookies on your device and collect data about your activity. Please review their details and accept them to load the content.Manage Preferences
Garden Furniture
I never realised how contentious garden furniture was until Amanda Bone on Home of the Year said she hated rattan (tables and chairs made from wicker). I, on the other hand, like it. However, this lovely one from IKEA will keep everyone happy as there isn't a slither of wicker in sight.
These IKEA cushions and covers will need to go indoors if/when it rains. If you are on a budget, check out JYSK for more affordable options.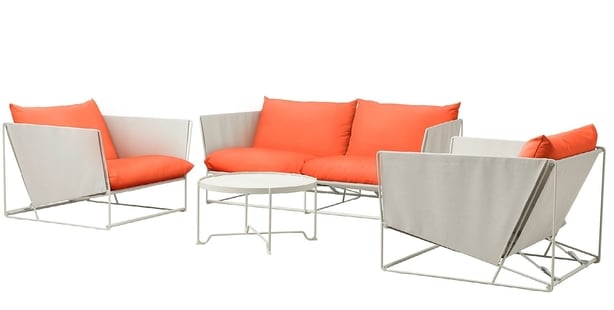 IKEA Havesten, €985
If you have a little more in your budget, you might consider the blush sofa from the Komodo range at Pieces.ie. It also comes in a two-seater sofa at €799. I would avoid the colour pictured here at all costs if you have little people with welly boots and sticky fingers.
Built on a fiberglass frame, the sofa can be left outdoors all year round. The cushion covers are all water and mould resistant.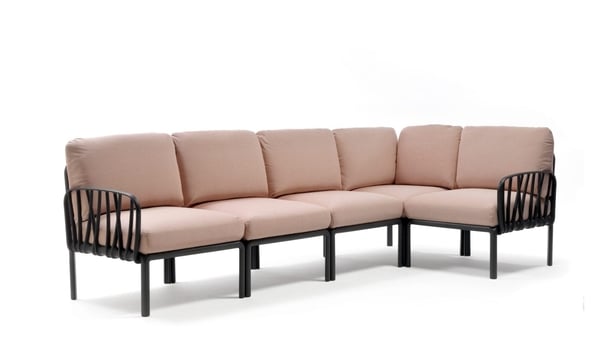 Komodo Sofa from Pieces.ie, €1,800
These little benches from Pieces.ie add a pop of colour to your garden or balcony. They can also be left outside in the rain.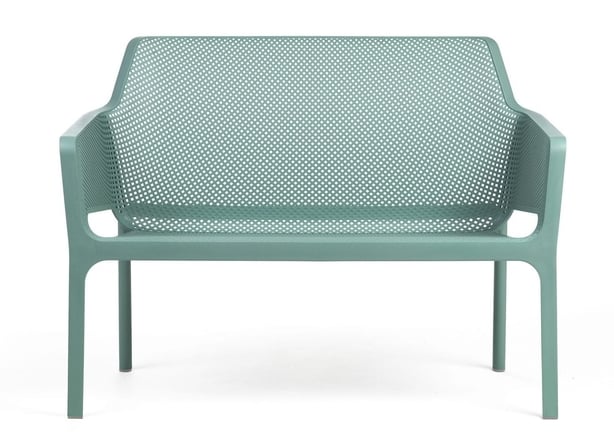 Net Bench from Pieces.ie, €190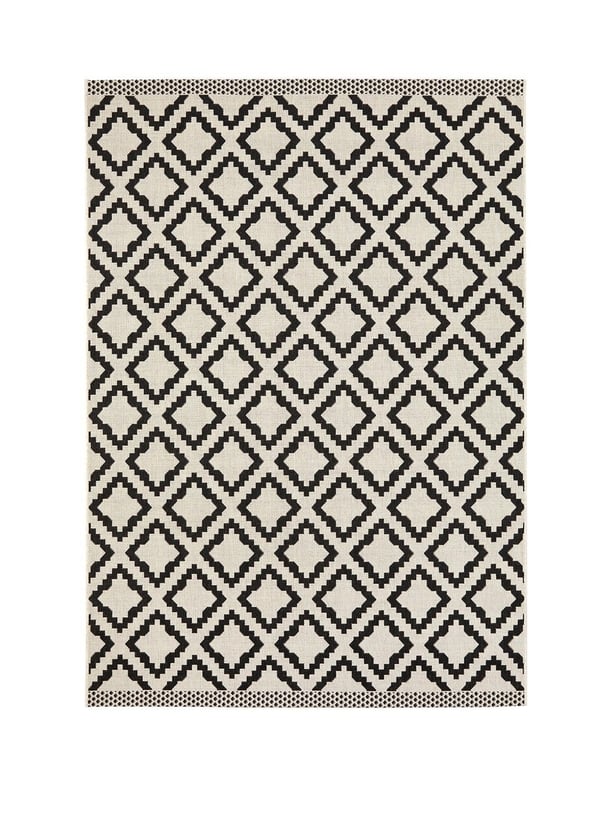 Outdoor Rugs Littlewoods Kamina Indoor/Outdoor Flatweave Rug from €39.99
Can you ever remember anyone having an outdoor rug when you were a kid? No, me neither. They are a good, cheap way of making your decking or lounging area look a lot nicer. When you are finished using it during the summer, they can also be used indoors and are a perfect wipeable mat for under the table when the kids throw their ketchup-covered fish fingers away.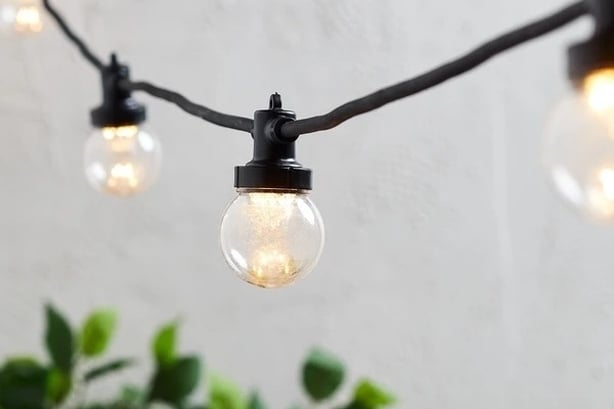 Lights4fun, from £49.99
I love being able to sit out at night and one of my favourite things in my little garden is my festoon lights. I am very picky about outdoor lights. I really don't like frosted ones and prefer the clear glass as they give off a nicer hue.
You can connect the light packets together if you need to light a wider area, and they can run off either batteries or mains electricity. You are supposed to take them in over winter but after two years of mine remaining outdoors - through Storm Ophelia and the Snowmageddon - I can safely say they are still going strong.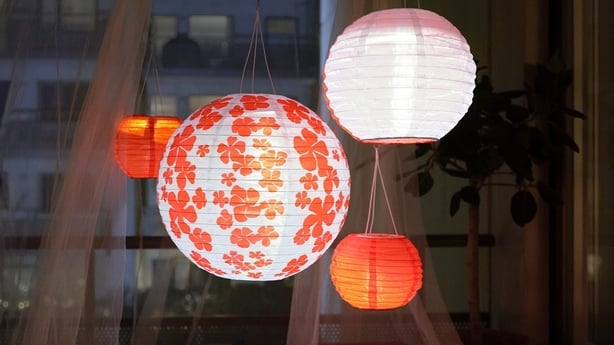 LED Lanterns from €8.50 Ikea
I love the look of these LED lights but maybe they are more suited for a balcony. You won't have the fear that the sun showers will disintegrate them and blow into your next door neighbours garden.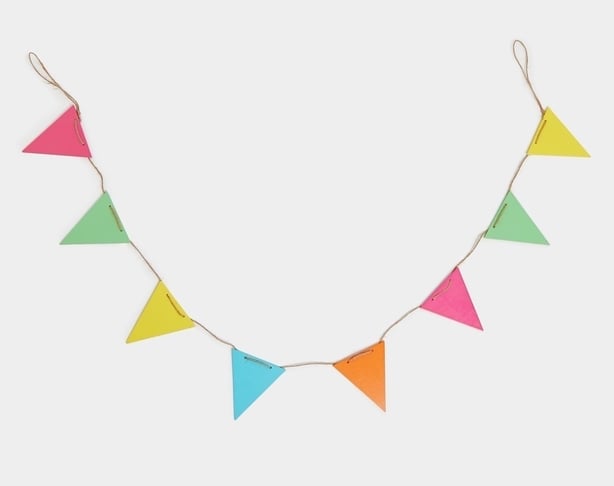 Wooden Bunting, €5 in Dunnes Stores
Wooden bunting is a cheap and cheerful way to brighten up the garden walls. These won't last outside forever, so, if you are particular, take them in when it rains. Once again - I left mine outside and bar a little fading I don't think it took away from the look of them.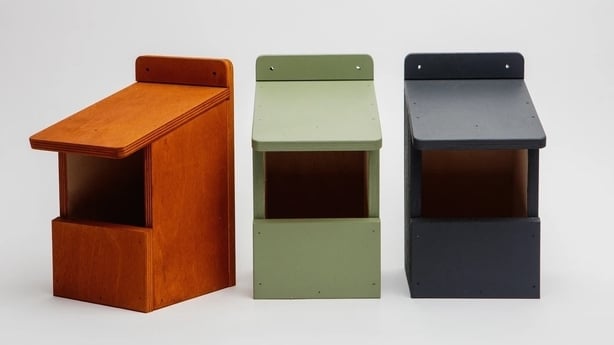 Robin Nest Boxes, €30 Irish Design Shop
I love hearing the birds in the garden over the summer. I tend to use the round bird feeder with the food balls in it but be warned they come in their droves and soon you'll be feeding 50 heads a day.
For the little birds these lovely colourful feeders from Irish Design Shop do the trick. They were made by an enterprising Dublin TY student Shane Pedlow.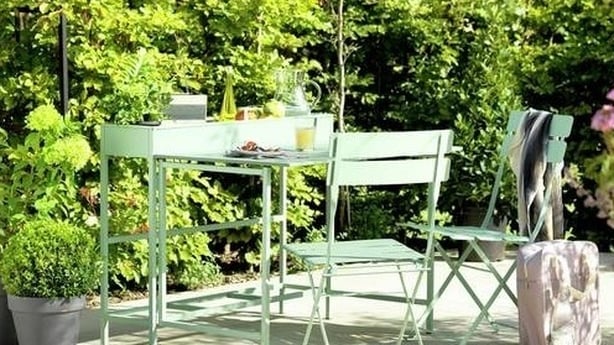 Habitat 2-seater Bistro dining set and planter box, €180 Argos
What I love about this is that it can all be folded away under the planter come winter. I think people often forget that a limited Habitat range is available in Argos. They also do lovely, colourful window boxes.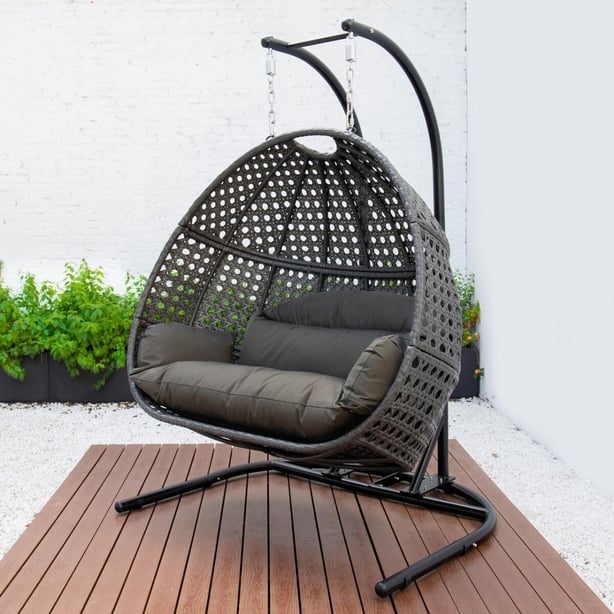 Harrier Hanging Egg Swing Chairs, from €469 networldsports.ie
Egg chairs have grown in popularity in the last year. Lidl had one and, of course, sold out but there are various options from the cheaper rope ones that hang from a tree to the self-contained self-hanging chairs. Other stores to check out is Johnstown Garden Centre, Meubles and Outdoors.ie
Extras
Flying Elephant is a real success story of lockdown. An events company in normal pre-covid days, they quickly pivoted and were one of the first to make remote working desks that can be assembled in less than a minute. Their range quickly expanded and includes children's bookshelves, wine racks and outdoor mud kitchens. For summer 2021, their portable picnic table will be a hit for the Irish staycation.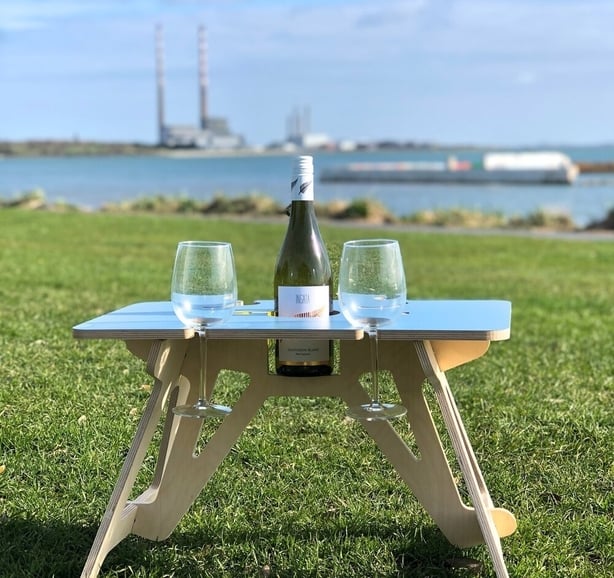 Travel Picnic Table, €49.99 Flying Elephant
Remember the days when you would be sitting outside with distorted, barely recognisable music blaring from your pound shop speakers? Back then you didn't care what your parents' garden looked like. Hell, your biggest concern was lying out on the flat roof, hoping your Sun In was working so you'd become a sun-kissed bombshell.
But time has moved on – along with the technology. Nowadays you can use this futuristic-looking lamp Bluetooth speaker in your garden. Turn it up full volume so your neighbours can actually recognise the song.
BoomBright sales went through the roof went the Cavan based company's product appeared on The Late Late Show entrepreneurs special last November. I can vouch that the sound from the speakers is excellent, and you can add whatever colour lighting hue you want. They are also water resistant.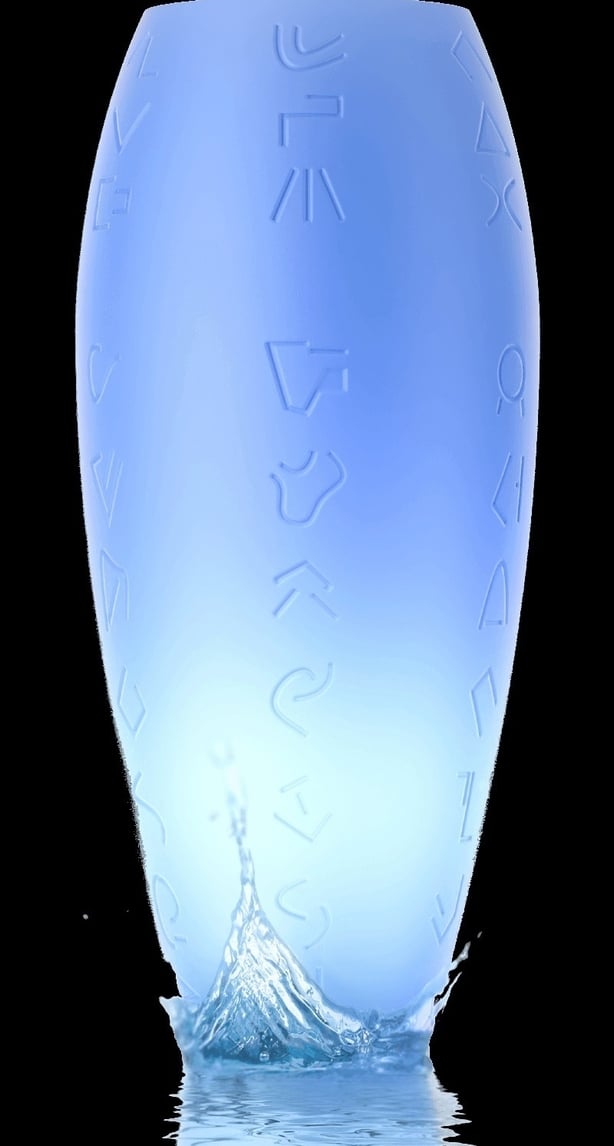 Portable Light Speakers: BoomBright.ie, €89.99
This is a nice simple table for a small balcony. I think you need the pop of colour otherwise it looks like a clothes horse that you attach to the radiator.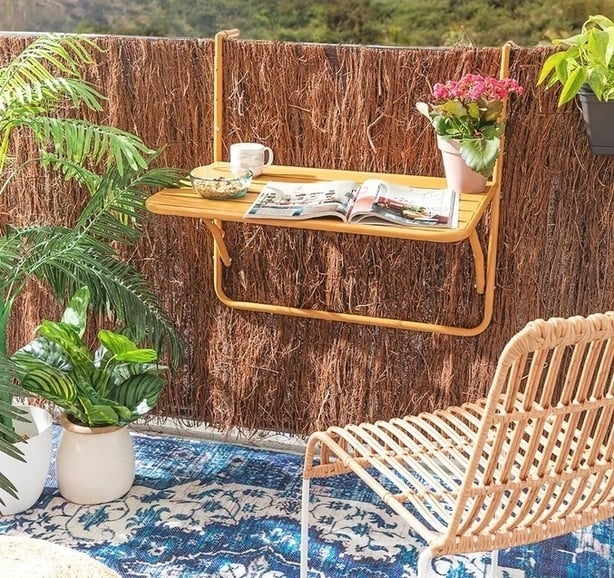 Balcony Foldable Table, £49.99 Sklum