To hear Dermot Bannon talk about it, it would seem like lockdown changed little about his lifestyle. "Things got back to normal for me a little bit a couple of months ago", he tells me, adding that he's been filming, working and dreaming up spaces like before.
One thing that has changed, however, is his vision – so to speak.
The man who brought us glimpses into incredible (big) homes, and filled the nation with chic and expansive, open-plan designs has found himself looking to smaller builds. Much, much smaller, actually.
In his new show, Dermot Bannon's Super Small Spaces, the celebrated architect travels the country in search of the most ingenious builds, renovations and remodels, all making the most of tiny spaces over the course of the pandemic.
Forget the double-height ceilings, this time Dermot's all about the small spaces!

Join us this Sunday for @DermotBannon's #SuperSmallSpaces | @RTEPlayer pic.twitter.com/fIwBpaoAJX

— RTÉ One (@RTEOne) June 2, 2021
"I was watching over the last year some of the projects that people were taking on, a lot of the coffee shops that were opening up around the country in containers, in horse boxes", he says. "I saw a huge amount of innovation and I saw a huge amount of thinking outside the box – literally the concrete box, perhaps!"
"When your back is against the wall and you don't have a huge amount of money and there is a massive need there, it's amazing what people can do. People who've got really difficult sites, people have got really tight budgets, no money, people who are doing lockdown projects, maybe for mental health."
We've all seen how much can be achieved when need for change reaches fever pitch. From the streets of cycle lanes that sprung up practically overnight as more people took up cycling during lockdown, to the recent announcement of more bins and outdoor toilets by Dublin City Council, many people have been working hard to fight for better facilities.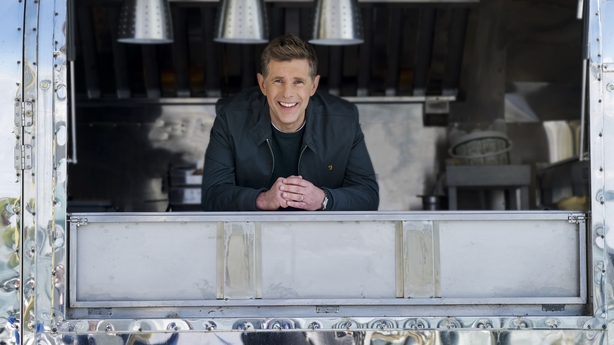 "It's funny how things that took planning permission and took years to decide and reports", Bannon says, "then suddenly during that time when they were needed, they just happened."
Time was ripe for change, both for homeowners and Bannon himself. "Some people kind of criticise incredible homes, saying 'oh yeah, really rich people and their big houses'. Maybe the time isn't right for that now but there will be a time when we need to go back to our escapism", he says.
What people want is inspiration for how to make the most of the space they have, rather than aspiring for more space. "If you've got tons of money and an amazing site and views of the ocean, you are going to get something spectacular", he adds. "What happens if you've got none of that, what happens if you're building in the back lane of somewhere?"
We need your consent to load this Instagram contentWe use Instagram to manage extra content that can set cookies on your device and collect data about your activity. Please review their details and accept them to load the content.Manage Preferences
Not only did he find people changing up where they lived, but how they lived. One project saw a group of neighbours reimagine their old mews in Rathmines from three separate houses into two, eventually sharing their lives together in their mini community.
"What came out of it was actually communal living because are three families living in such close proximity to the each other on a shared front and back garden, they became a really close knit community. They shared birthday parties. They have cooking lessons on a Wednesday evening together out on the front garden."
Another woman, whose house had been destroyed in a devastating fire, along with 80% of her belongings, found that most of what she'd lost she hadn't needed, highlighting the hoarding tendencies many of us share. Bannon isn't a stranger to it, saying "I know when we moved out of our home, our house was full of car seats".
But by far the greatest change that has come in the aftermath of the pandemic, Bannon says, is the push for greater facilities. Changing your house is one thing, but the outside should be as therapeutic and relaxing as the inside.
"The places that did really, really well during lockdown were towns that were nice to live in, and the people who did fare better were people who have better facilities", who lived on the coast or near parks where they could walk and sit.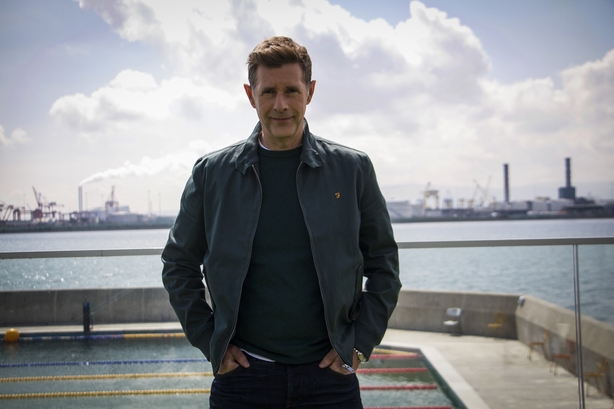 When I mention other cities that have invested in their public facilities, like Paris and Copenhagen, Bannon says that when we think about cities like those that function well, "we don't ever think about being inside an apartment. We think about the streets and we think about the facilities and what we like to walk around somewhere like London".
"We're in the middle of a housing crisis, we do need we need housing hundreds of thousands of units to be built. But how we build them is going to be really important."
There's an environmental argument to be made for living in smaller spaces where possible, too, as Bannon notes: "It's not just the cost of having a big house full of stuff, it's also heating it and building it, the carbon energy that goes into making concrete, transporting materials."
He refers to "lagom", a Swedish term he came across while filming in Sweden for Incredible Homes and it's a mantra they live by there meaning not too much and not too little. "We do tend to think that bigger is better", he says. "You can have too much space. And you have to build a house, you have to heat that house, you've got to clean that house."
"We've all learnt over the last year what we actually need and what is just enough."
Watch Dermot Bannon's Super Small Spaces on Sundays at 9:30pm on RTÉ One.