Domhnaill Harkin writes about how his own coming out journey inspired a video series about Irish LGBTQ+ advocates.
Until I came out at 23, I wasn't myself. I was a version of someone I thought I was, or who I thought I had to be.
Harvey Milk, the famous American gay rights activist, once said, "If you are not personally free to be yourself in that most important of all human activities... the expression of love... then life itself loses its meaning". These words still ring true for me.
I have always loved history and when I came out in 2017, I began to learn more about the people I had to thank for the rights I now enjoy. I learnt about the work that people such as Senator David Norris, Dr. Lydia Foy and former Senator and TD Katherine Zappone did to challenge those discriminatory laws that stopped them being who they were and recognising their life partner.
Allies like Mary McAleese were not afraid to stand with their friends and family. As I learnt more, I realised so many young people and particularly LGBT+ young people didn't know who their forerunners were nor who they had to thank. This is how the idea of the Shoutout "Know Your Queer History" interview series came about.
We need your consent to load this YouTube contentWe use YouTube to manage extra content that can set cookies on your device and collect data about your activity. Please review their details and accept them to load the content.Manage Preferences
Shoutout is an organisation that sends volunteers into schools and workplaces across the country to deliver workshops on LGBTQ+ issues. This is to raise awareness and understanding of what faces the community and to stop discrimination and bullying in any environment especially secondary schools.
For the series I interviewed 12 people who, in different ways, were involved in the movement. Along with my friend Mary-Claire Fitzpatrick (who directed, edited and produced the series) we created an easily accessible and concise learning tool for anyone who wants to know the history of the movement.
Ireland went from decriminalising homosexuality in 1993 to legislating for same sex marriage by popular vote in 2015. To think there was such a change in the space of 22 years is remarkable.
When the referendum passed there was surprise across the world that Ireland, a country viewed to be a Catholic stronghold had passed same sex marriage by a majority of 62%. It changed the worlds perception of our small island nation.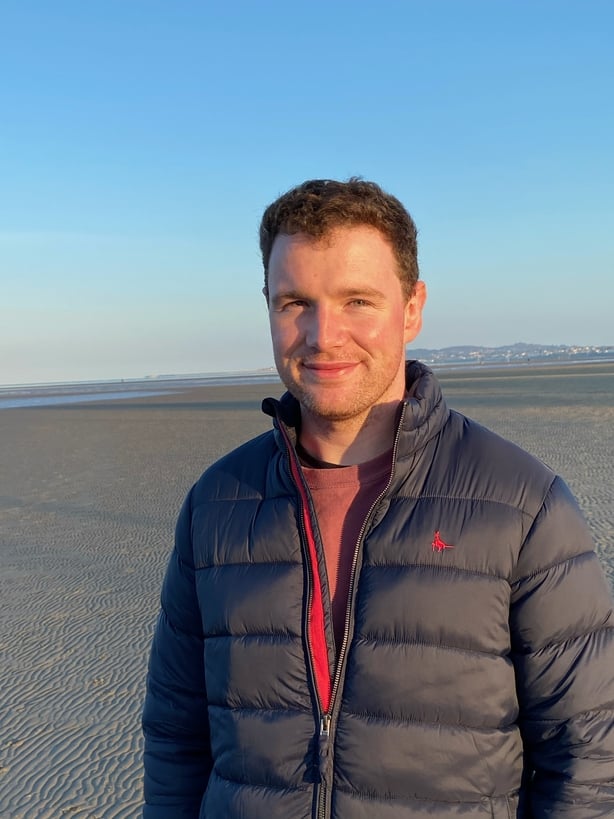 The journey to achieve this feat was a long one, beginning in the 1970s. Many individuals were involved in the LGBT+ Rights movement from setting up social groups under the guise of literacy classes to avoid detection, to NGOs with little to no funding trying to help young gay men dying of AIDS through the work of Gay Health Action.
There have been many trail blazers and advocates who have paved the way for the Ireland we know today, some have been forgotten. This series aims to highlights those stories.
I began volunteering with Shoutout in 2018, just over a year after I came out. I grew up in rural Donegal and lived an idyllic and innocent childhood in the countryside. Starting secondary school in the local town quickly became terrifying when other students started to presume I was gay. At 13 I didn't even know what that was, the presumption was not a positive one and lead to years of name calling and ostracisation by a minority of students.
Due to what I experienced at school I internalised a sense of disgust and revulsion at the thought that I could be gay. Going to college in Dublin in 2012 was the escape I needed and the chance to start over as straight and "normal". Detached from that homophobic school environment, I began to wonder if I was I gay.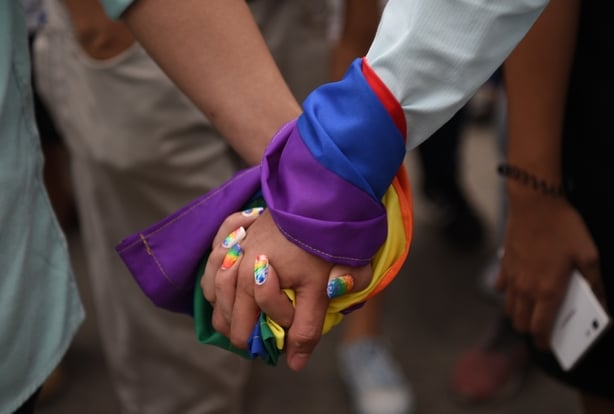 I decided to experiment. I would meet other boys on dating apps, always sure to use a fake name (Daniel - the English version of my real name). I was careful to always ensure that we didn't have any mutual connections. In my mind, I was going to eventually marry a woman and this gay side of me would just disappear.
However, in 2016 everything changed when I first developed feelings for a man. That relationship ultimately didn't work out, but the experience made me questions things. As time went on, I began to realise that being gay wasn't wrong, that my emotions and feelings were real, true and pure.
Then, in 2017, I did what I thought I would never do; I began to come out. I told close friends and I was accepted with open arms. When I told my parents, it was nothing but love and support. I had nothing to worry about - if only 13-year-old Domhnaill could have known.
I got involved with Shoutout because I wanted to do my part to make schools a safer place for people like me. The situation has improved a lot since I left school in 2012, however the 2019 Belong To School Climate Survey found that 73% of LGBTQ+ students feel unsafe in schools and 77% stated they had experienced harassment. These statistics are only of the young people who have come out, how many more are still struggling in the shadows?
I am able to be myself because of the people who came before me. The risks they took putting themselves forward and being the spokespersons for the rights movement was unprecedented. Being gay, bi, lesbian or trans in the Ireland of the 80s, 90s or even the 2000s was announcing yourself as a social pariah. You could lose everything, your job, your family, your friends. Even those who couldn't come out were at risk, like Declan Flynn who in 1982 was brutally murdered for just trying to meet someone gay like him.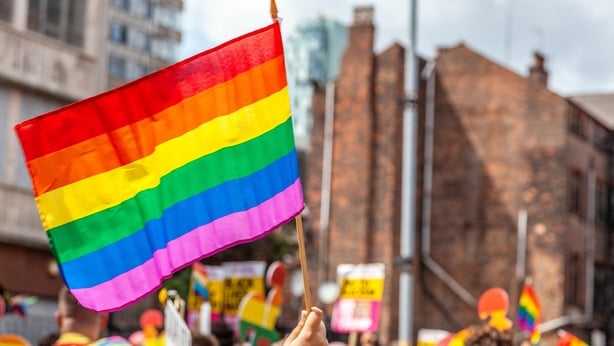 We only saw a few weeks ago that the new RSE curriculum developed for primary schools by the Irish Bishops Conference, places LGBTQ+ relationships on a lower pedestal to heterosexual relationships. The new curriculum states that the Church's teaching of marriage being strictly between a man and woman, cannot be omitted from the lessons. I wonder how any young LGBTQ+ person will feel hearing this in school.
Whilst this interview series focuses on the history of the LGBTQ+ rights movement, I view it as a reminder to my generation that this is what has been done but there is still more to do. As the old proverb goes "You don't know where you're going until you know where you've come from".
- Written by Domhnaill Harkin
To learn more about ShoutOut, click here.
f you are affected by any of the issues raised in this article, you can contact BeLonG To or LGBT Ireland.
The views expressed here are those of the author and do not represent or reflect the views of RTÉ.