Husband-and-wife team James and Aileen McCauley from Dublin are set to feature on Dragons' Den - a show whereby budding entrepreneurs get three minutes to pitch their business ideas to five multimillionaires who are willing to invest their own cash.
The dynamic duo will be presenting their award-winning invention, The Wriggler - a portable baby changing mat specially designed for babies and toddlers who wriggle and writhe during a nappy change.
Inspired by personal experience with their own children, schoolteacher James and educational psychologist Aileen came up with the idea for a portable mat with straps as a smart solution for parents struggling with kids that can't keep still.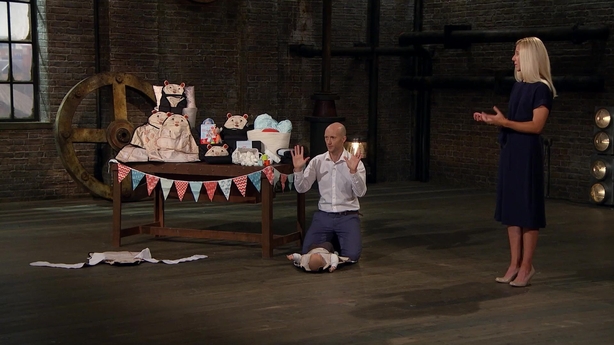 The two will be appearing before UK Dragons Sara Davies, Touker Suleyman, Deborah Meaden, Peter Jones and Tej Lalvani with the hope of investment and guidance so as to develop further products and roll The Wriggler out globally.
"In our wildest dreams we never imagined that an idea dreamt up at our kitchen table could have resulted in us appearing on BBC TV on Dragons' Den" said the couple.
"Naturally we were nervous about appearing before the Dragons, however we were determined not to let our nerves get the better of us."
"We know we have a fantastic product and it could be a massive opportunity to bring the Wriggler to an even bigger market with the support and guidance from a Dragon" added James
Tune into Dragons' Den on BBC One on Thursday 3rd of June.