Mary writes: I've been feeling very anxious and depressed for the last few weeks. I have never felt this way in the past. I'm 68 and live with my husband in the country. We have two grown-up children, both living in Dublin.
As the country has started to move out of lockdown, I have become more aware of how I may be stuck in it. My husband is nervous but doesn't feel it as much as me. I feel vulnerable to the coronavirus all the time, so even a trip to the shops leaves me feeling worried and overwhelmed. I wear a mask but when I look around, so many don't and it bothers and worries me.
Everybody else is getting back to their new normal and I still don't feel safe or happy having my friends in to the house yet, even though I think that is allowed now. I also don't feel happy with the idea of going out to pubs or restaurants or going back to mass yet. I used to take the train a lot for social outings, but this has stopped. I'm not sure when my bridge group will start up again, as most of them are over 70 but even if it does, I wouldn't feel safe attending.
I miss my friends and my social life. Before this, I was very active, busy and always upbeat. My sons want to visit with their families, but I prefer them to stay in the garden. I know they are worried about me but they respect my viewpoint. Even with the vaccine, I feel as if I'll be cocooned forever, which leaves me feeling very low and mourning my old life
Mary, Cork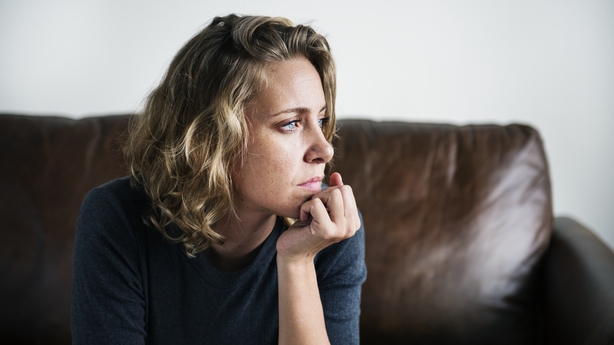 Dr. Eddie replies:
Mary, your experience captures for a lot of people the massive change that Covid-19 has brought. This created feelings of loss, fear and sadness. Indeed for anyone who has never experienced dips in their mental well-being, this has been a serious challenge. Typical symptoms include loss of sleep, overeating, too much alcohol, tension and worry.
As the restrictions are lifted, we are supposed to re-enter society with some precautions. There are there are two distinct types of re-entry anxiety. Some people are anxious because they have a 'lurking fear' of catching Covid-19, while others have fallen out of practice with socialising and are finding it difficult to resume.
Both types of anxiety are driven by uncertainty and a fear of unknown harm. Unclear and fast changing public health advice doesn't help. Some anxiety helps as it keeps us alert, but not when it overwhelms.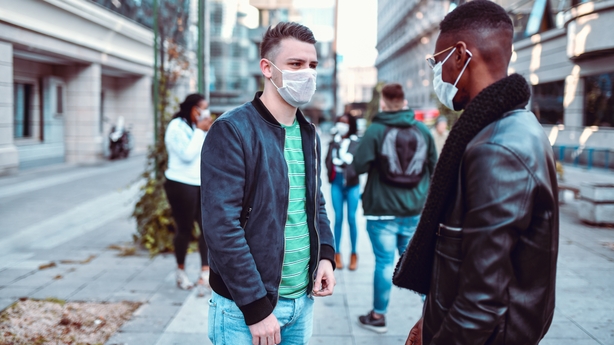 Tips to combat re-entry anxiety
Take baby steps: Getting out is important as avoidance will always keep anxiety going. Little by little, set progressive small goals that will get you closer to what you want to do e.g. shopping and using public transport at quieter times, meet your adult children in well ventilated rooms.
Breathe: If you do feel yourself getting pulled into an anxiety spiral, focus on your breathing. The simplest way to pull yourself back from that anxiety is to really concentrate on taking controlled, slow, deep breaths.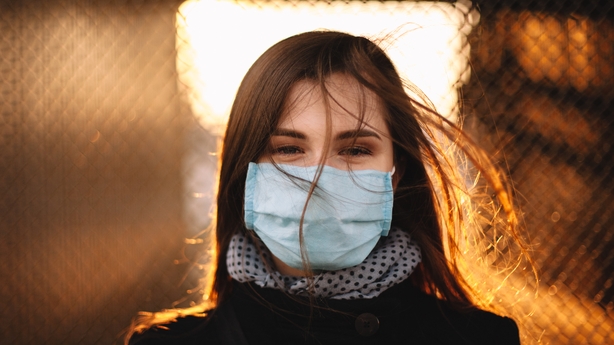 Start Now: We can get out of the habit of socialisation. Add this to your goal setting. Ask the hard question: Are you remaining more isolated than necessary? Then ask yourself this question: Is this the life that you want to live indefinitely? Answering this question can motivate you to start taking small steps back toward normal.
Support: Addressing fear and reducing re-entry anxiety is easier with a buddy who can both support you and hold you accountable. Get your husband and/or a friend on board, maybe someone who is struggling with re-entry anxiety too. If you need professional support, contact your GP or the Psychological Society of Ireland psychologicalsociety.ie or Irish Association of Counselling and Psychotherapy www.iacp.ie.