"I was 18 when I suffered my first panic attack and, like I say in the documentary, that was surreal for me because I always considered myself a happy kid; no stress, no problems, I was always a person that had a smile", Hugh Mulligan tells me over the phone.
The rapper, better known as Malaki, recently took part in I'm Fine, a documentary series on RTÉ Player that follows Hugh, Lorcán McMullan, Ray Connellan, and Conor O'Keeffe as they speak about their struggles with mental health and the importance of having young men talk about their mental wellbeing.
Reflecting on those teenage years, the 21-year-old says his circumstances at the time introduced a lot of anxiety to his life including a deteriorating relationship, a dead end job, and too much alcohol.
"At 19 I really was the worst possible version of myself", he says. "That's when I suffered a mental breakdown and I had to seek help."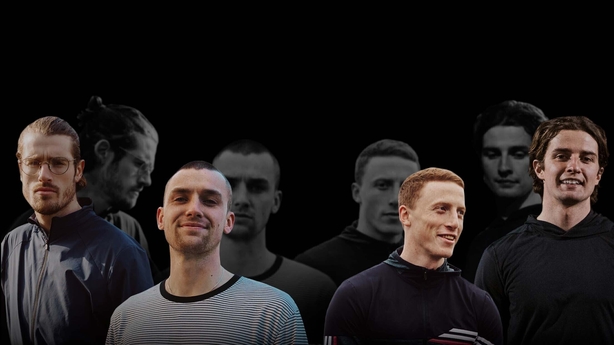 The Dubliner eventually sought help from a local day care centre, and says that his time there gave him a brand new perspective on life. Interacting with such a mixed group of people - all from different backgrounds, ethnicities, and religions - opened the signer's eyes to the fact that absolutely anybody can be affected by mental health issues or illness.
"The irony of loneliness is that we're all feeling it together," muses the poet. "For a long time, the pen and pad was my only friend. That sounds sad to say but it really was, I felt I had no one else. My poetry was the only way I could express my true emotions because I was afraid and embarrassed."
"It felt emasculating to express these things to my friends, unfortunately," he adds.
Thankfully, a lot has changed in just a few short years. Following the documentary and subsequent interview on The Late Late Show, Malaki says his social media was flooded with private messages, many being from childhood friends who finally felt ready to share their own struggles and experience:
"It created a whole domino effect where everyone was able to open their doors up, it was just amazing."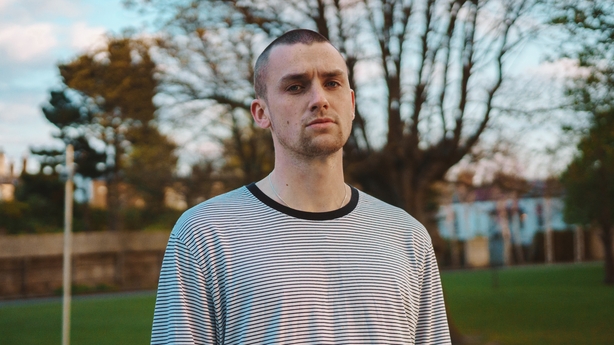 As an artist, and following on from his struggles with anxiety, Malaki has found both solace and success in his writing. The rising star has carved out a spot for himself on the Irish hip-hop scene with lyrics that rail against the 'hard man' archetype that many Irish boys have been raised to uphold.
"I was really fortunate to use my pain and my anguish as a way of expressing how I feel", he explains, "people took solace in that and respected it."
However, no matter how many Spotify streams he accumulates, the Dublin man insists that external success can never guarantee happiness.
"What people see at face value is not necessarily how I'm doing", he explains. "All people see is the nice press shots and streams but it means f**k all if you're not feeling right. I've been in situations where you're doing really well and getting tours and gigs but if you're numb to it, it's really important on focusing on that and the music second."
We need your consent to load this Instagram contentWe use Instagram to manage extra content that can set cookies on your device and collect data about your activity. Please review their details and accept them to load the content.Manage Preferences
Ultimately, the singer hopes that the documentary will serve as a reminder to people - especially young men - to check in on their friends, no matter how happy they may seem on the outside.
"I was a happy person, and I still am, I'm a very smiley and energetic and hyper-active person," he explains. "I was so afraid of being that sad boy that I just pushed him to the side. For so long, l pushed him away but eventually that sad boy caught up to me."
"It's about looking out for everyone not just the people that are quiet", he continues. "Sometimes the happiest people are the one in the most pain."
I'm Fine is exclusively on RTÉ Player and is sponsored by Electric Ireland. Electric Ireland is proud to continue to shine a light on mental health through it's long-term partnership with Pieta and Darkness Into Light and now through the I'm Fine series. During the darkest of times, we're Brighter Together.
*If you are affected by any of the issues raised in this article, you can contact; The Samaritans (phone 116123), or Pieta House (1800247247).