Suzanne Leyden, qualified nutrition, health and wellness coach and owner of The WellNow Co. outlines five ways you can be more sustainable in your day-to-day life.
As consumers, we all have an important part to play in protecting our environment, and the planet at large, for future generations by practicing best ways to live more sustainably. It is an ever-evolving process that won't ever really have an end because there will always be something, no matter how small, that we can do better.
So much of our approach comes from having the right mindset, and acknowledging that we can simply do our best. By deciding what changes we want to make we can slowly achieve them.
Here are some ideas you can use as a guide to making the positive and practical changes to your lifestyle habits.
1. Meal plan
Meal planning is often achievable with very positive results to health and environment. There are so many benefits to it. Reducing waste is a big outcome because you are only buying what you have planned to eat.
You can choose products based on whether they are in season or are local and therefore having a positive impact from a sustainable perspective. Other benefits are that you can become more healthy by choosing healthier food options for you and our family thanks to meal planning. Oh, and it's a great way to save money too!
Read more: 7 meal prep hacks to make life easier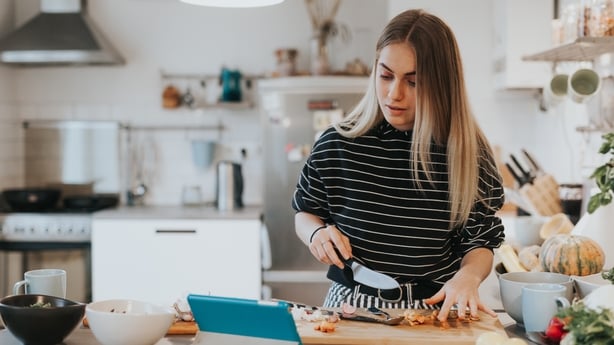 2. Clean products
So many of our household cleaning and personal care products are loaded with toxins that are ultimately making their way into our water and eco systems. They can also wreak havoc on our bodies and endocrine systems.
Using eco products are better for you and for the planet. A good approach to introducing them into your home is that as you run out of your next toilet cleaner or detergent, shampoo or conditioner, why not replace it with a cleaner, eco-friendly product and over time you'll find that you no longer have harsh chemicals in your environment.
Read more: 10 cleaning hacks with vinegar, lemons and bicarb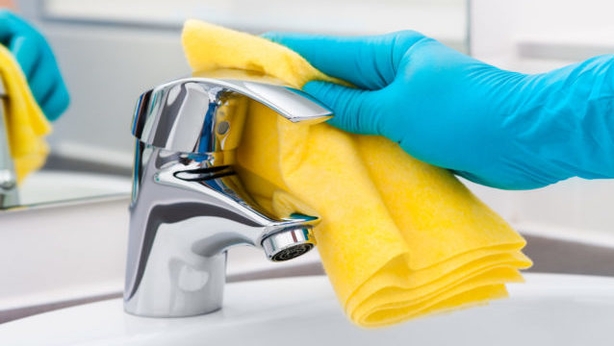 3. Bulk shop
Do you ever wonder how many bottles of shampoo or clothes detergent you go through over time? Think of all the products that come in relatively small plastic bottles that we use on a daily/weekly basis. Just how much plastic is that and is there a way to reduce it?
An effective way to reduce plastic is buying these types of products in bulk. A lot of these products are available in 5 litre containers and can be used directly or syphoned into smaller, more manageable containers. Many of the cleaner products are packaged in recycled plastic and are full recyclable.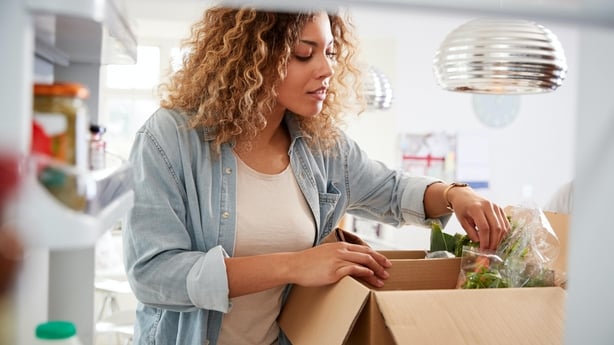 4. Buy local
Supporting local as much as we can helps not just the local economy and the real lives of local businesspeople, but the impact on the environment is huge. Transporting goods from far afield is costly and results in high carbon emissions. Buying local as much as possible will help reduce your carbon footprint.
Read more: Here's where you can shop sustainably in Ireland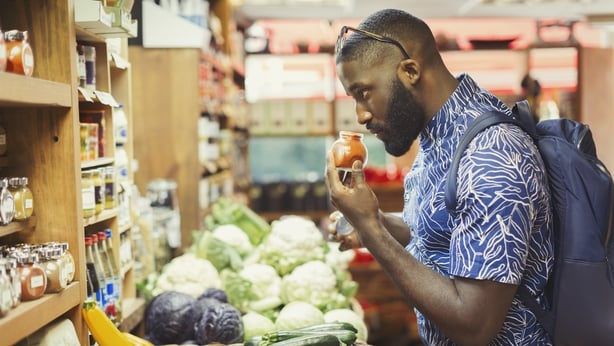 5. Avoid fast fashion
If there's one thing we learned over the last year is that we need a lot less than we thought we did before. Fast fashion, along with green washing, has had a spotlight shone on it and it's time to start considering what we buy with a little more understanding.
Shopping in second hand and vintage stores has become fashionable in itself. Swapping clothes with friends and family, or taking cast-offs from them, can re-invigorate wardrobes with zero impact. When we do buy new try to consider: where it was made; why it is the price it is; who made it; what is the quality like; will is last a significantly long time.
Classic capsule wardrobes from truly ethical brands are the answer to sustainable fashion, starting one piece at a time. Slowly.
Read more: 6 tips to help you kick your fast-fashion habit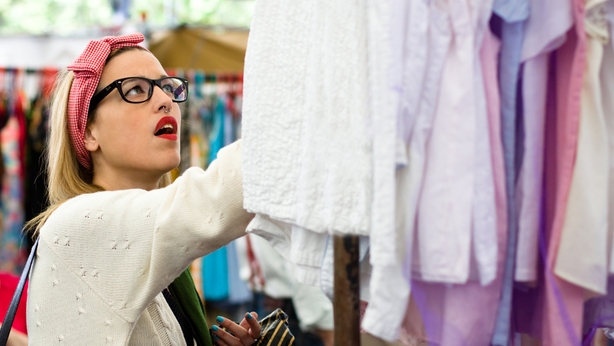 Whatever your approach to being more sustainable, we all have choices every day that we make for ourselves and our loved ones – we can choose the best option in any given moment.
The best way to start is to review your daily habits that have an impact on the environment and figure out what way you want to change and the timeframe that works for you. We're definitely in this one together.