"You don't want people having to go through a pregnancy just because they were too embarrassed to go to the chemist", Dr. Caroline West, a sex and relationship expert, tells me when we talk over the phone.
We're talking about emergency contraception, more commonly known as the morning after pill, and how too few women are using it as a viable method of contraception. A recent study found that almost three quarters (74%) of those surveyed did not use the morning after pill after unprotected sex.
Not only that, but the study showed how much shame and embarrassment affects these choices. It found that 24% of 18 – 24 year olds said they were too embarrassed to go into a pharmacy to get emergency contraception while 11% said they were too embarrassed to tell a pharmacist they had unprotected sex during the pandemic.
"On one level, I'm not surprised", West tells me. "And on the other level, I would hope that we would have moved on a little bit more."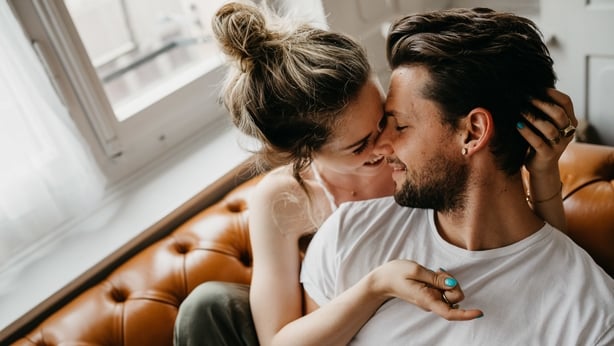 Hot Girl Summer?
In the two years since Megan Thee Stallion released Hot Girl Summer, the track has become a theme song to women of all ages stepping into their sexuality. From TikTok and Instagram accounts charting the highs and lows of a healthy sex life, to OnlyFans becoming a way to earn serious money, female sexual health has become a bit more mainstream – and that didn't stop during the pandemic.
Still, studies like this one reveal that while some of us can talk the talk, we're not all walking the walk when it comes to looking after our sexual health. Generations of shame, institutional trauma and the prevalence of sexual violence are still coming up against our desire to have more fun sex and complicating our efforts to stay sexually safe.
Women, West says, "are still a little bit worried about being judged for having sex whereas boys don't have that fear", she says, adding: "It's still the same slut versus stud binary."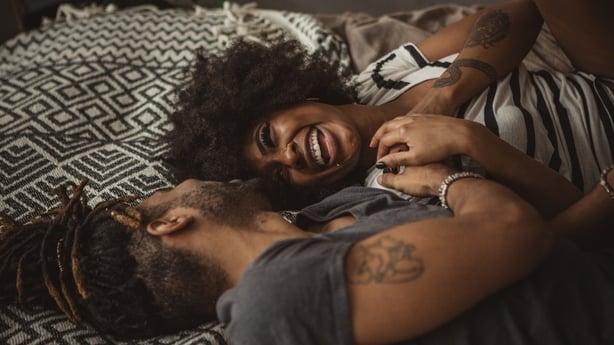 #Sex and Social Media
West acknowledges that more conversations about sex and sexuality have "changed a lot of the dialogue around sexual pleasure", as young people take to social media to share their tips on reaching orgasm, personal grooming and things to try in the bedroom. A cursory browse on TikTok will bring up everything from giggly stories of hook-ups to viral pelvic floor challenges.
"Young people are kind of taking charge and creating the better world", West says. "And that's exactly what we want to see now with the caveat that some kind of information isn't always correct, because these are people who are trained or qualified in sex education.
"It's going to revolutionise space that isn't religious-based sex education, which is what people predominantly get in school, and it isn't porn, which is terrible for sex education. It's really bringing the fun part back. You don't see fun in a lot of porn, a lot of porn is pretty aggressive."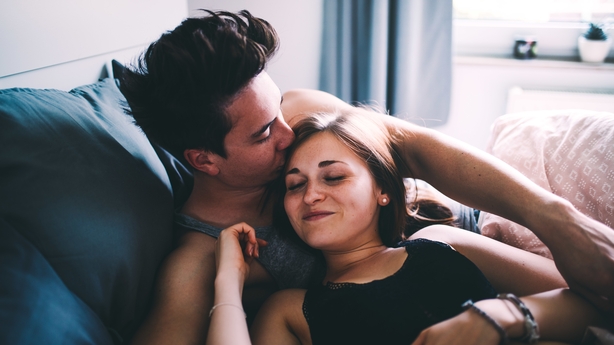 Sex Education
The work still isn't done, however, as West says: "I think we need to expand that conversation out, because it's not just about, 'I can have sex with as many people as I want'. That's absolutely fine for some people, but quantity doesn't always mean quality."
Sex education is at the core of this, the lack of it in some communities and the gaps it sometimes leaves unfilled when it is provided. Emergency contraception, as well as the more emotional parts of sex, are often not talked about.
"If and when sex education does look at contraception, it generally looks at things like the pill or external condom", West says. "There is actually so much more out there for people, whether it's a long acting reversible contraception, such as implants or the coil.
"But it's also important to let people know that even if you did everything right and followed all the instructions, took your pill at the right time, they can still fail. That's the science of it. It doesn't mean you did anything wrong. That's where the morning after pill can come in handy for people."
The misunderstanding around the morning after pill proves how much celibate-centric sex education has added to women's feelings of shame.
"Some people may have gotten the message that it kills an implanted or fertilised egg, when that's actually not the case", West says. "It delays your ovulation, which is basically what a pill does. Calm, honest, factual information is what we need."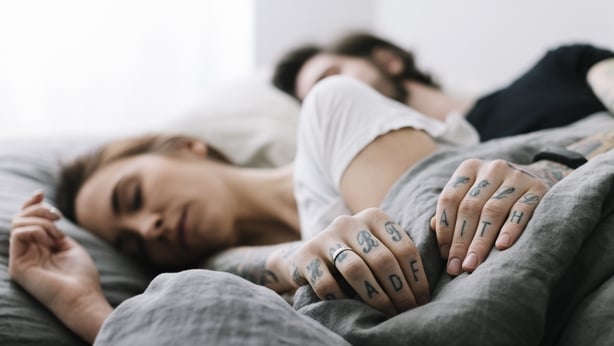 Positivity & Politics
There is a financial as well as political aspect to sex, West notes. "If you're looking at somebody from a lower socioeconomic background, 300 euros to get a long-acting reversible contraception such as the implant, it's quite a lot of money to get it implanted and removed", she says. "Above all, all contraception should be free, and that includes the morning after pill in an ideal world."
More conversation is needed around what sex positivity means, she adds. "Sex positivity means that you choose the kind of sex that you want to have. You can never have sex and you can be sex positive."
"We also have to know what healthy relationships are or how to say yes or no, what consent really is like. What are we actually agreeing to when it comes to sex, because sex can mean different things to different people."
In this way, the months in and out of lockdown may have some tangible benefits for our sex lives. West notes that with fewer people dating, they turned to self-pleasure, which she says is "not only great for your mental health, it also teaches you about your body and what you want".
"I think maybe it's time to reflect on what they actually want out of sex."
Dr. Caroline West is working with morning after pill brand ellaOne who have conducted research with almost 2,000 women aged 18-34 as part of #ShareTheFacts campaign, which aims to encourage positive, factually correct conversations around sexual health and emergency contraception.