Opinion: When Tara Povey started a relationship in her 20s, she never imagined the hurt and difficulty it would cause her. Here, she shares what it was like inside that abusive relationship.
I met a man and we travelled the world together. It sounds romantic, right? Well, the reality for me, as someone in a toxic relationship, was very different.
I never expected that when I started a relationship in my 20s, it would ultimately lead me to become a shadow version of myself, squirming in the chair of a solicitor's office, shrinking with embarrassment for taking up his valuable time with something that sounded so juvenile.
I never expected that someone I was so crazy about would try so hard to destroy me.
We met when I was in a bad place: my life was in turmoil and I was craving change. I knew I wanted to leave but wasn't sure how or when. Then he came along, this free-spirited hippy who offered me an escape.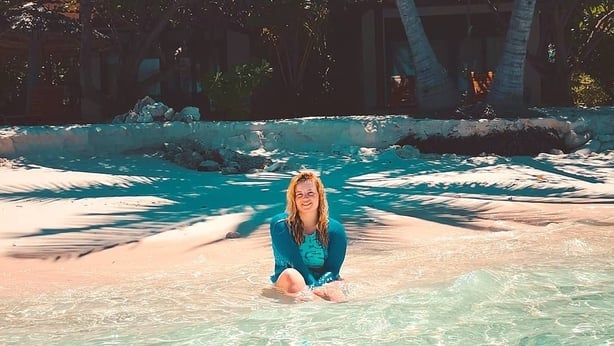 It was his encouragement that helped me to leave my job and book a round-the-world ticket, and together we travelled around South East Asia and Australia, kickstarting my career as a travel blogger.
There were other encouraging signs too: My mother liked him, he sent flowers to my job when I was feeling down, he took me on adventures. It seemed so promising at first. But I should have started asking questions when my sister didn't like him. The way he spoke about her and my friends was disgusting - we fought about it constantly.
His friends also tried to warn me in their own way. They told me not to let him convince me to travel the world with him, as if it had happened to others before. I thought they were joking.
Due to increased demand the Women's Aid National Helpline confidential Instant Messaging service has extended our opening hours. Reach out to us online at https://t.co/9sbAgoYuSE 7 days a week. For daily opening times visit https://t.co/FRpYiAwJnI. #stillhere #Covid19Ireland pic.twitter.com/L3TOXglrsR

— Women's Aid Ireland (@Womens_Aid) May 22, 2020
Recognising behaviour
It's not unusual to be slow to recognise abusive behaviour. Sarah Benson, CEO of Women's Aid, says that "while young women can be at even higher risk of abuse in a relationship than their older counterparts, it can be difficult for young women to see what is happening to them as abuse".
Isolating you from your support network is just one of the many insidious tactics used by abusers, according to Women's Aid, alongside accusing you of flirting or having affairs, undermining you in front of others, keeping tabs on where you've been, and many others. You can view the full list here.
Control was very important to him. When it came time for us to go, he paid for the flights on his card and I gave him cash. This would be significant later, another way for him to keep control. Eventually, those flights would weigh on me like a suffocating blanket. I was afraid to leave him because I knew he'd cancel my flights home and keep the money, leaving me stranded half a world away from home.
When I started my own website, he refused to help me despite having the experience. Sometimes he would set things up for me, but he would never teach me how to do it myself. That way I always needed him. It was only late last year that I realised he had set up an affiliate program on my site where any money from certain clicked links went to him. That was a shock; I felt like he still had his claws in me after all these years.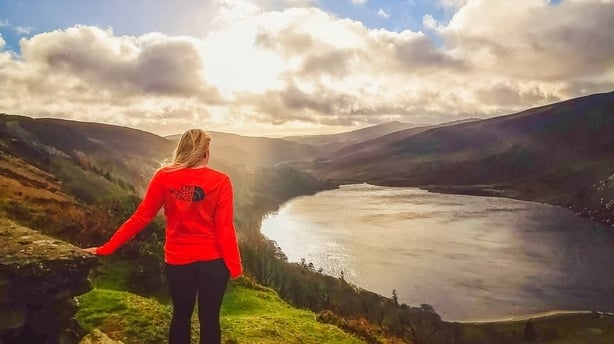 Away from home
Once out of the country, things rapidly worsened. In the Philippines, we were having dinner with his friends when he got drunk and his mood turned. He shouted abuse about my sister and her fiancée in a restaurant full of people. I sat at the table with my cheeks burning and tears stinging my eyes. When I asked him to stop, he threatened to lock me out of our room, which – he reminded me – he'd paid for.
That night, he had fallen asleep in a chair outside the room, guarding the locked door with the keys clipped to his shorts. I needed those keys, but I was terrified of waking him up. I remember my hands shaking as I unclipped the keys, slipped into the room, bundled up my essentials (passport, phone, money, tickets) into a small bag, and fled away into the night to find his friends.
I didn't have time to pack my backpack, I didn't want to be around when he woke up.
Abusive partners will often try to keep you close by tearing down your confidence. When he wasn't ridiculing my sister and friends he'd tell me how he usually dated much hotter, younger women. How my body wasn't as good as theirs. How no one else would love me if he didn't.
Domestic violence can happen to anyone regardless of class, education, location, family status, etc. Many abusers are street angels & house devils. Their closest friends are unlikely to know what's happening. Please do not perpetuate dangerous myths. Support @Womens_Aid instead.

— Margaret E. Ward (@MargaretEWard) May 23, 2020
It was around this time that I realised my ex had a more long term plan for me. He wanted to live in Australia and I suspected he fully planned on using the fact that I have New Zealand citizenship to his advantage. I was born in NZ but grew up in Ireland so, luckily, I have dual citizenship. He used to make jokes about using me for my passport but I had never taken it seriously until he started bringing it up.
He kept mentioning how he wouldn't be able to get a second working holiday visa in Australia and how much he wanted to live there. He wanted my mam to send me postcards and birthday cards addressed to both of us so that there was paper evidence of us being in a relationship for a set amount of time.
Turning point
My turning point came while on a road trip with his parents and brother. He had decided to leave his surfboard at home and, after finding the surf shop there closed, blamed me for the situation.
Without any witnesses present, he turned on me - roaring about how he wouldn't be able to surf and it was all my fault. It was my fault that he had decided not to bring his board (nothing to do with luggage allowance), my fault that we were late (I wasn't even driving), and my fault that the shop was closed (I didn't own the surf shop). I sat there physically shaking with fear, frustration and outrage.
My mam once told me a story about how she had gone for a picnic with someone, but it had rained and her companion had gotten so angry that he had blamed her for the rain. In that moment, in that car, I saw my reality. I was in the same position as my mother, and that's when I knew that I had to leave. That was my lightbulb moment.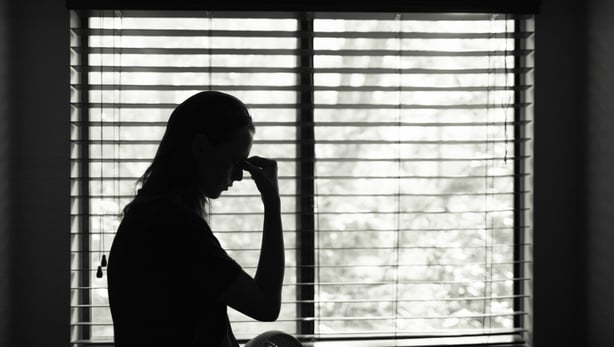 Taking action
I flew home "for a couple of weeks". I knew I was never coming back, but I needed him to believe that I was. I remember using his laptop once and seeing my passwords (email, website, social media etc) saved in a document on his desktop. I knew he was keeping them just in case he needed to take control.
The day before my flight I opened the document, deleted my passwords, and saved it. After I said my goodbyes, I sat in the airport and changed all of my passwords. Once away from him, the psychological abuse continued but I saved every email, every threat and secured a "cease and desist" letter from a solicitor.
I never heard a single word from my ex after that. LinkedIn told me once that he had been looking at my profile, but that was it. I'm safe now. I'm free now and I'm healing every day.
Leaving
Leaving an abusive relationship can be extremely dangerous, and I know my escape was made easier by a few factors. A lot of people don't have the luxury of putting continents between them and their abusive partner.
The most important thing to do is to make sure that you have a safety plan in place (not written, in case they find it) and as much support as possible behind you.
According to the World Health Organisation, finding a neighbour, colleague or loved one you can shelter with in emergencies, having a plan for how you will leave your home, and keeping essential items (ID, phone, money and clothes) handy are all part of building a safety plan.
We are proud to be working with @BootsUK and our members on this great initiative.

If we want safe homes, we need safe communities. We are not all experts, but we can all play a role in looking out for women and children. #PrescribeKindnesshttps://t.co/nZKtQEHm6U via @rte

— SAFE Ireland (@SAFEIreland) June 3, 2020
Coronavirus
During this pandemic, things may be worse than ever for those in abusive relationships, and leaving might not seem like a possibility. Reports of domestic violence were up 30% in April, according to Gardaí. However, it is important to know that domestic violence support services (listed below) are still available in Ireland.
Also, according to the Still Here campaign, the distance restriction of 5km does not apply to a person escaping from a risk of harm or seeking to access essential services.
Going forward
To be honest, I'm still afraid to bump into my ex. I went to a wedding last year in his hometown and my heart was in my throat for the whole weekend.
Things that I could do to hep the situation included blocking him on social media, blocking his phone number and blocking his email address in combination with the solicitor's letter was enough to remove him from my life.
I'm very lucky that there were no children or shared assets involved. It was a harrowing journey, but I know it could have been much worse and I'm grateful that it's behind me now.
We need your consent to load this Instagram contentWe use Instagram to manage extra content that can set cookies on your device and collect data about your activity. Please review their details and accept them to load the content.Manage Preferences
Sobering statistics
I'll leave you with some final sobering statistics:
A recent European Survey on violence against women came to the terrifying conclusion that in Ireland, one in three women had experienced domestic abuse of some kind.
According to Men's Aid, one in seven men in Ireland experience domestic abuse.
In 2018, there were 19,089 contacts made with Women's Aid during which 16,994 disclosures of domestic abuse against women were recorded.
There were 898 disclosures made whereby the man told the woman he would kill her, the children, a family member or himself.
There were 3,816 disclosures of physical abuse, including reports of women who had been choked, smothered or beaten.
There were 561 disclosures of stalking made.
There were 141 reports of assault during pregnancy were heard.
That's all in just one single year.
I may have found my way out of a terrible situation but so many women and men in Ireland and around the world haven't yet. They need our love, our understanding, and our support.
If you are affected by domestic violence, you can access information and support from Women's Aid. Their National Freephone Helpline is open 24/7 at 1800 341 900.
Men's Aid Ireland is a dedicated support service for men affected by domestic abuse in Ireland, you can contact them at their confidential support line on 046 9023718.
Male Advice Line is the national Freephone helpline for men, and can be reached on 1800 816 588. Refer to www.stillhere.ie for a list of local supports.
The views expressed here are those of the author and do not represent or reflect the views of RTÉ.