We started with 16 fearless families who have trudged, sprinted, climbed and jumped their way through treacherous courses and mental challenges. Now, less than half that remains, and it's getting serious.
More than half the competition has been knocked out and six families have battled their way through the FOREST and the LAKE. Now, in the semi final of Ireland's Fittest Family, they separate the strong from the stronger in the grueling SWAMP course.
The tough quarter finals saw one judge eliminated as Anna Geary was knocked from the competition. Tonight's episode sees Derval O'Rourke, Davy Fitz and Donncha O'Callaghan face off to win one of the coveted spots in the final four.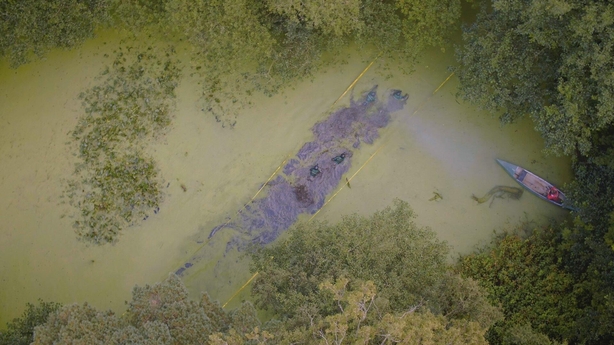 Those fierce families will then take on the most crushing challenge yet: the MOUNTAIN.
The competitiveness will be out in force between families and judges. Derval has an unbeaten record and arrives in the semi final with four families, the Kulczynskis from Clare, the Mileys from Kildare, the O'Rourkes from Galway and the Cullens from Wexford.
They will compete against Davy Fitzgerald's Mahoneys from Wexford and Donncha O'Callaghan's Allens from Tipperary. Anna Geary crashed out of the competition in the quarter finals.
The semi final will be separated into two heats, with three families facing off in a time trial in each one. The victorious family will go on to the final, while the losing two families will go head-to-head in an eliminator.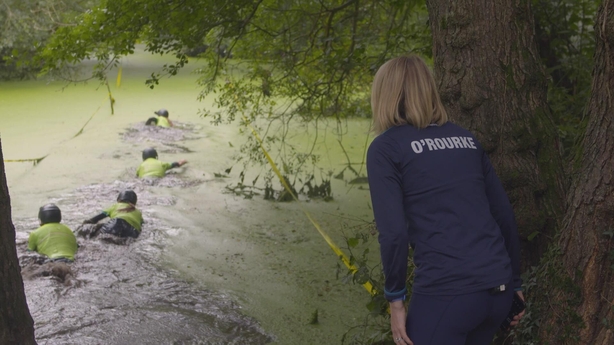 So, yes, you read that right: that means we have not one but two eliminators in tonight's semi-final. It's going to be an exciting day here in the SWAMP.
First up, the Swamp Trek, a trek through 100 meters of energy-sapping bog. Next it's out over a ladder where the families face a 120 meter dash before a jump into the water. From there, it's a swim to the platform. The clock stops when all four members of the family are standing up on the platform in the water.
The second heat is Devil's Creek, a time trial designed to test balance as the families creep along beams, tackle monkey bars and a cargo net climb. And as if that isn't enough, the swamp awaits. The families must wade their way through 50m of treacherous swamp and collect a log and sprint to the finish line to stop the clock.
For the losing families, they face a 100m sprint carrying a log, followed by a series of obstacles and walls, horizontal rat tunnels and more. It's a tough eliminator that sees each family pushed to the limit.
Watch Ireland's Fittest Family this Sunday at 6:30pm on RTÉ One