It was supposed to be just another Ear to the Ground shoot. I've done hundreds, so you'll forgive me for being ever so slightly blasé about another farmer telling me his life story. But this was one that stopped me in my tracks.
Standing on that grassy patch beside a playground in Tuam – where the bodies of so many babies and young children had been cruelly interred in a sewage tank – left me unnerved and captivated at the same time. Today it is just a patch of grass no more than 10 metres across with a few small bushes and trees adorned with tokens and trinkets: baby socks, ribbons, poems.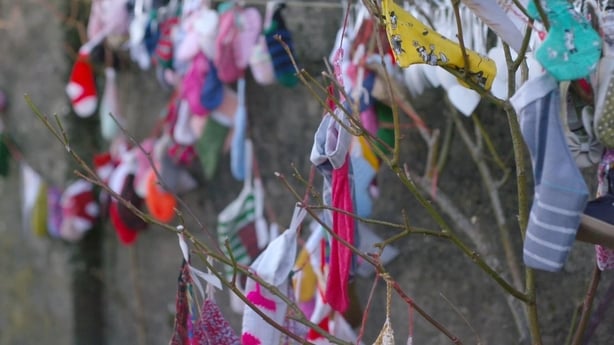 It's the last surviving part of the Tuam Mother and Baby home where local farmer PJ Haverty spent the first six years of his life. "All I remember from back then is holding hands going to school, and the bed-wetting at night and the smell that went with it," says PJ.
"School was the only time we were let out of the home, and we had to wait 10 minutes to let all the other pupils get in first. Then we left again 10 minutes before the end of the day … In fact, if anybody was misbehaving, the threat was always that they would end up sitting with us," recalls the former Mother and Baby Home resident.
Despite enduring this blatant discrimination and the hardships of the system run by the Bon Secours nuns, PJ's accounts of his early memories and subsequent fostering by a local farming family are completely devoid of anger and spite.
The Bon Secours nuns earlier this year issued a statement, offering their "profound apologies" and acknowledging that it was part of a history in which many women and children were rejected, silenced, excluded and subjected to hardship and "in which their inherent human dignity was disrespected, in life and death".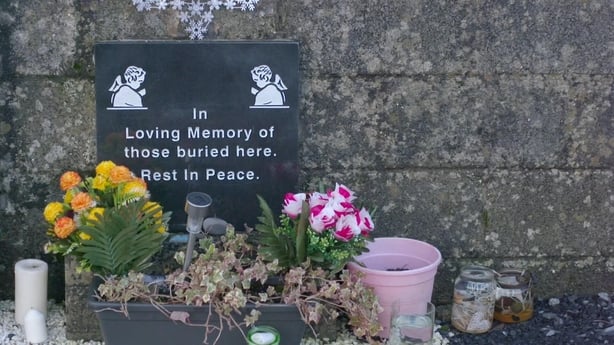 PJ admits he was one of the lucky ones, fostered by a kind couple who treated him as one of their own.
"They were returned emigrants which probably meant they had a broader perspective than many of the locals," he says, referring obliquely to the stigma that both he and his foster parents endured throughout their lives together. "I was called a bastard, and a queer, and girls would laugh at me, and it was hard when I first started going out", says PJ.
It drove him to drink* but he managed to get his life back on track, find a steady job as a mechanic, and get married and start his own family. During all this he also went in search of his mother, Eileen, who never wanted to put him up for adoption because she was afraid of losing contact with him forever.
"Her family decided to put her into the Mother and Baby Home when she got pregnant at 26 years of age, based on the advice of a local priest. After a year in the home, she was asked to leave and she subsequently took a job in the nearby hospital to earn the five shillings a week that the nuns required for the upkeep of her child," explains PJ.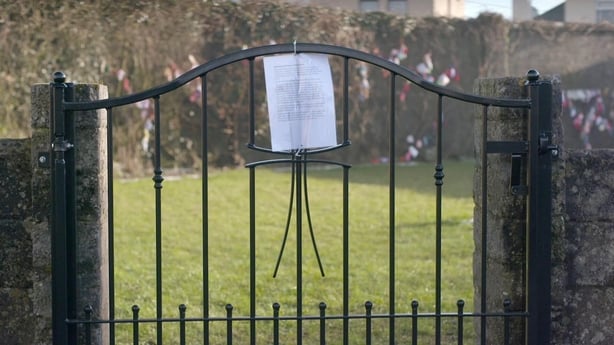 "She called to the door with that money every week in the hope that they would let her have her baby back, but the nuns wouldn't even let her see me."
Eventually Eileen went to London where she married, but she never had any more children. PJ met up with her when he was in his 20s. Back home, PJ's foster dad was excluded from Land Commission schemes to increase his acreage because he had no children in the eyes of the law. And when it came to inheriting the farm, the State also refused to accept that PJ was eligible for any inheritance relief as his foster father's son.
It reflected a general apathy throughout the State system about the plight of those who endured the ignominy of the Mother and Baby Home system. Instead it fell to intrepid local historian Catherine Corless to unearth the horrible truth of the conditions for the thousands of children that lived and died in institutions like the Tuam Mother and Baby Home.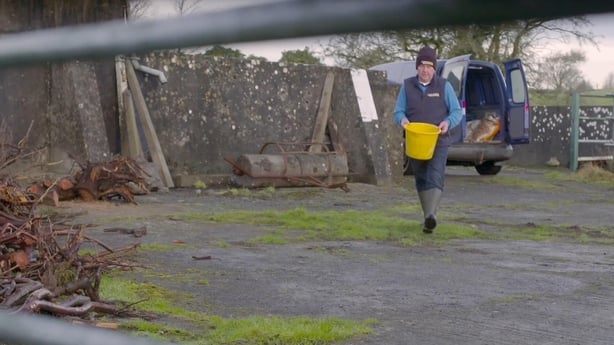 Catherine had an interest in local history, but she also had a strong sense of right and wrong. "I was always a bit like that," is her typically understated way of explaining where she got the courage and strength to take on such a weighty issue.
"I got lots of correspondence from people disgusted with what I was claiming, and telling me that I should be ashamed of myself," she recalls. "But as more and more came out and after the official State apology, some of those same critics have got back to me to apologise."
The long struggle for the survivors of the Mother and Baby Homes to get the recognition that they deserve is not over yet, but huge progress has been made. And PJ knows that it could have been a lot worse. "It could be me down there," he says as we finish up our interview at the impromptu shrine at the site of Tuam's Mother and Baby Home.
"And the apologies by the State, the County Council, the Archbishop of Tuam, and the Bon Secours nuns mean a lot to me, especially the one from the nuns," he concludes, his voice full of emotion. "When we're allowed travel again, I'll take that to my mother's grave to read it out to her."
- Written by Darragh McCullough
Watch Ear To The Ground, Thursdays at 7pm, on RTÉ One.
The National Counselling Service has been asked to provide counselling to former residents through its counselling locations.
For information on available supports and information on how to access the HSE live team are on 1800 817 517, Monday to Friday from 8am to 8pm and Saturday and Sunday from 9am to 5pm.