Ireland's Fittest Family is set to return on Sunday, January 3, 2021 with host Mairead Ronan and coaches Davy Fitzgerald, Anna Geary, Derval O'Rourke, and Donncha O'Callaghan.
Each year, the competition begins with a group of 15-20 families, all of whom will be put through extreme endurance challenges in new locations around the country, from steep sand dunes to airports to Irish bogs and a180-metre ski slope.
Perfect viewing for when you're wrapped up on the couch with a cuppa.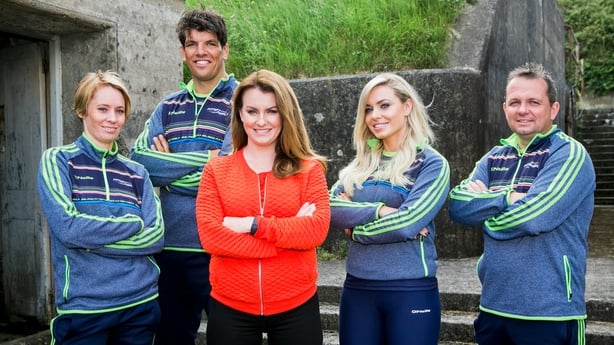 This series will see the Anna, Davy and Derval working hard to prevent Donncha O'Callaghan from winning a 'two in a row'. Having only won once in the previous seven series and finishing second in the last two, Davy Fitzgerald is particularly fired up to make this his year.
All the coaches are as competitive as ever, and in the new series they have some of the toughest families in the country taking on the most gruelling and physical challenges imaginable.
This year's series of Ireland's Fittest Family was filmed over the course of three weeks in August at the new hub at Hell & Back in Kilruddery, Co Wicklow. Set across acres of land at the foothills of the Wicklow mountains, this is the perfect location to put our families through their paces.
All Covid-19 protocols were adhered to in the filming of the show as families were in pods and coaches socially distanced from their families.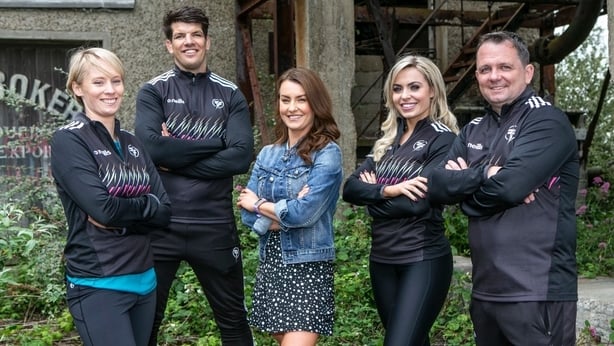 The competition will commence with 16 families from across the country in the first episode which is an hour and a half in duration and kicks off in 'The Forest'.
Heats one to four takes place in 'The Forest' where four families in each episode battle it out for two places in the quarter-finals.
The two quarter-finals take place in 'The Lake' where each episode have four families battle it out for two places in the semi-finals.
The semi-final takes place in 'The Swamp' where six families battled it out for four places in the grand final.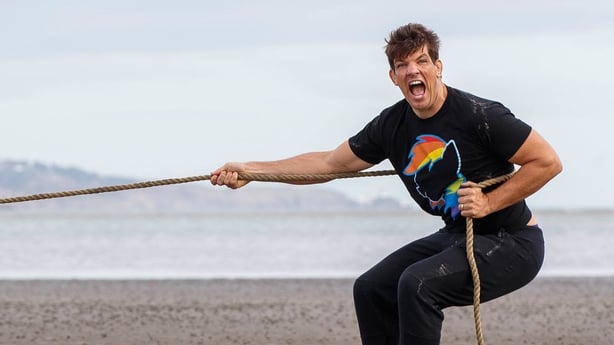 Last year, we spoke with Donncha O'Callaghan about the show and the contenders he holds closest to his heart: "It's always the moms for me," he said.
"The moms are always incredible, I always get a kick out of them. They run up a twelve-foot ramp and straight away turn around and say, 'I'm sorry'," he laughed. "The moms of Ireland have nothing to apologise for."
Speaking on his role as coach, the former rugby star told RTÉ LifeStyle that the show is a "perfect fit" for him as he insists on keeping his family as fit and healthy as he can, especially in the wake of reports on childhood obesity in Ireland.
"I have four kids under nine and I know how important it is for them to exercise. You shouldn't look at anyone else, you should look under your own roof and train with your family. You don't need gyms, you just need to get out and get active."
When it comes to playing with the kids, Donncha recommends throwing it back to your primary school days by playing a few rounds of Stuck in the Mud, Butcher, and What time is it Mr. Wolf?
Ireland's Fittest Family will return to RTÉ One on Sunday, January 3, 2021.