Ireland's museums and galleries have had to remain closed for much of this year. To give them a helping hand this Christmas, shoppers can check out their online gift shops to find something extra special for their loved ones. 
As well as being a great way to support your favourite museums, you will also get your hands on something totally unique from the high street - perfect for those people who are impossible to buy for.
To give you a taste of what's on offer, we've picked ten of the best Irish-made products you can buy from museum gift shops right now. 
Chester Beatty 
Season's greetings notecard pack of 10 - €7.95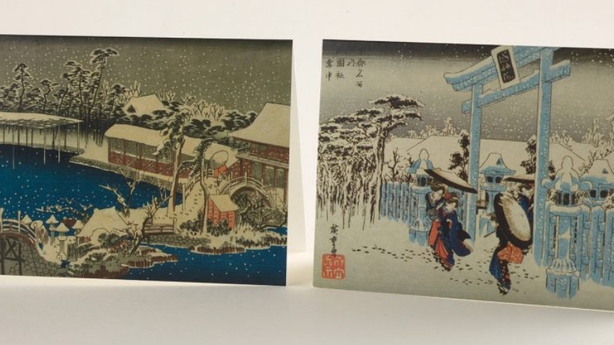 From prints and stationery, through to colouring books, Chester Beatty's gift shop features plenty of unique gifts inspired by its Asian, Islamic and Western collections. 
You'll find plenty of gifts for art lovers. But we're particularly fond of these Christmas cards, which feature winter scenes from France and Japan. Made in Ireland, they bear 'Season's Greetings' in English and as Gaeilge. The five designs in this pack are all secular, but there's another set featuring Christian artworks too. 
The Museum of Literature Ireland 
Harry Potter Print by Rachel Corcoran - €30.00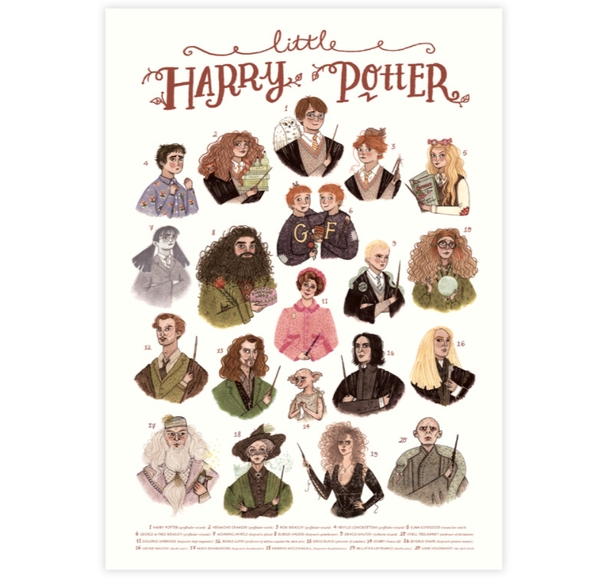 MoLI's gift shop features a brilliant selection of literary-themed products. There's pins, decorations, jewellery and - yes, you guessed it - books! 
There's a handpicked selection of titles for both children and adults. And for the Joycean in your life, there's Mr Bloom's Lemon Soap and earrings which feature Joyce's signature glasses. But this Harry Potter print by Dublin-based illustrator Rachel Corcoran really caught our eye. 
The Glucksman Gallery 
Ail+El Tealight Candleholder - €10.00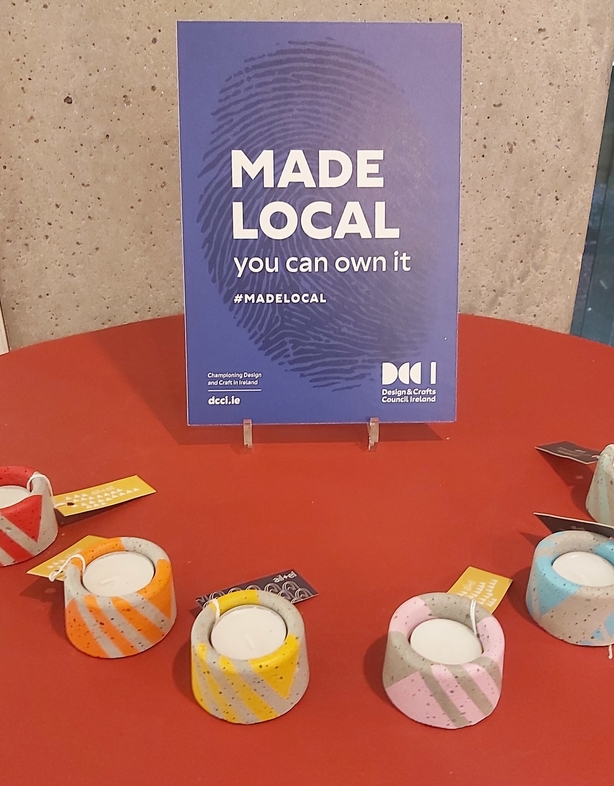 The Glucksman's gift shop features products from local craft makers and designers, as well as tons of toys, games and craft activities for children. 
Among its Irish products are cards, candleholders, prints, jewellery and purses. With a focus on climate action and sustainability, the shop also sells Irish-made zero waste products, beeswax wraps, seed bombs and recycled notebooks. 
We like these handmade tealight holders from Dublin-based brand Ail+El. They're cast in concrete. 
EPIC The Irish Emigration Museum 
HiddenGent Socks - €7.90 per pair or €35.00 for a set of 6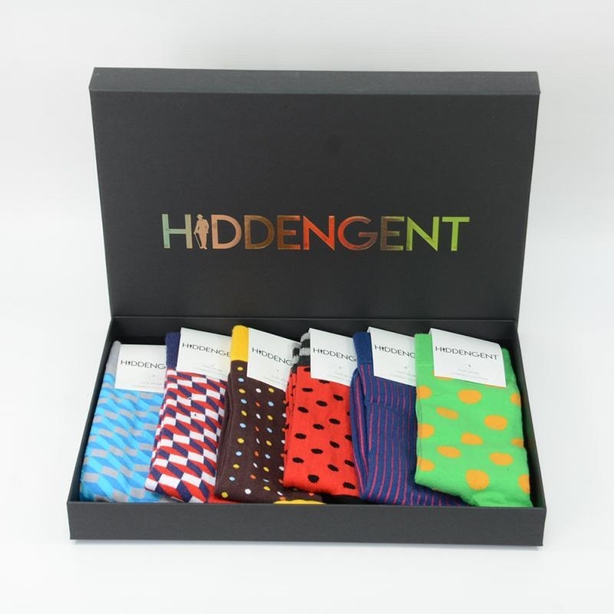 EPIC's gift shop includes candles, cards, cups, jewellery, retro board games and festive face coverings - all sourced from Irish suppliers. There's a family hamper and lots of gift sets, which mix-and-match books, socks and sweet treats. They're perfect for cosy winter nights! And if you want to send an order directly to your Kris Kindle, there's free gift wrapping to. 
If socks are your go-to gifts for brothers, uncles, sons and fathers, you can source them locally this year. We stock colorful designs from Dublin-based business HiddenGent. 
The Sheep and Wool Centre 
Donegal Design Mohair/Wool Scarf - €29.95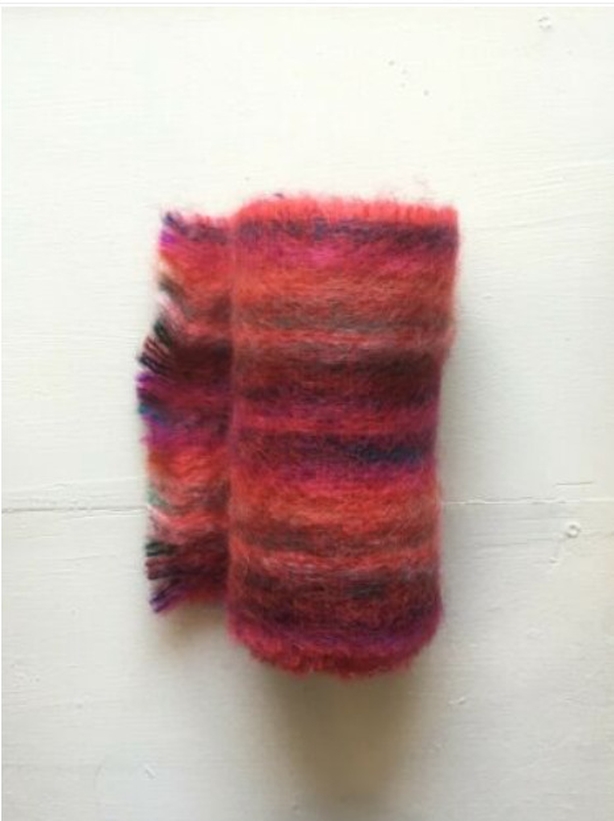 The Sheep and Wool Centre is a family-run museum which preserves the traditions of Connemara's wool industry. So it's no surprise that the gift shop stocks lots of locally sourced knitwear. There's woven jumpers, throws and knitting kits - as well as scarves made with the museum's traditional loom. 
There's a selection of rugs, tweed caps and handmade brooches too. We like this handwoven scarf from Donegal Design, which is available in a variety of colours. 
The centre hasn't got its own store, but it has over 200 items listed on eBay. 
National Print Museum 
A Response Project by Mary Plunkett - €100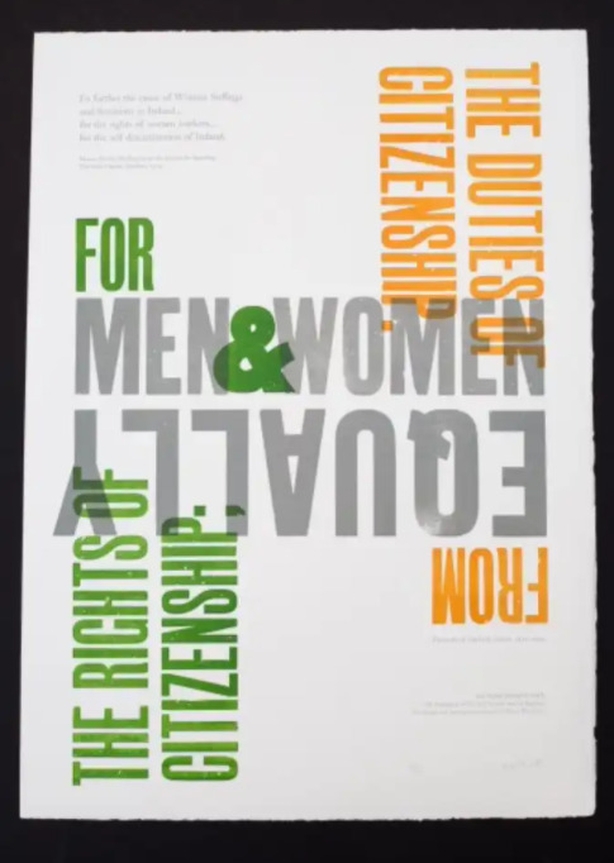 The National Print Museum's online shop has about a dozen products - some of which were printed in-house using the museum's collection. There's replicas of Irish suffragette posters and the 1916 Proclamation. There's also original pieces created in response to past exhibitions. The above letterpress print was created for the museum's 2018 commemoration of women receiving the right to vote.
The Little Museum of Dublin 
Build Your Own Tiny Dublin - €15.00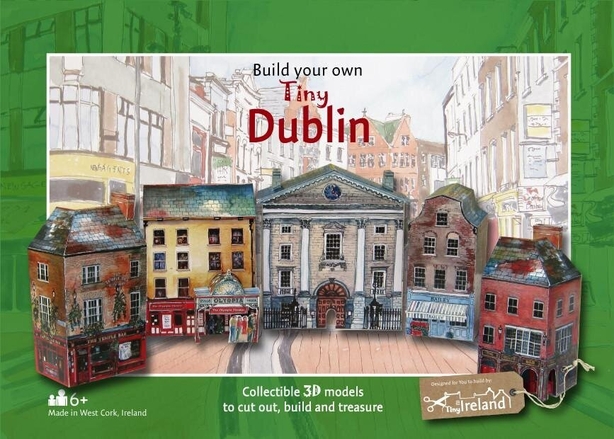 The Little Museum's gift shop features tons of books by Irish writers. It also offers Grand hampers and Royal hampers, which include goodies like magnets, 'I've seen Santa at Switzers' badges and honey from Olly's farm in the Dublin mountains. 
Featuring beloved landmarks like the Olympia Theatre and the Jeanie Johnston, the Build You Own Tiny Dublin is suitable for children or adults. It was designed and painted by Anke Eckardt in her West Cork studio. 
IMMA 
D Doodle Earrings in Yellow - €45.00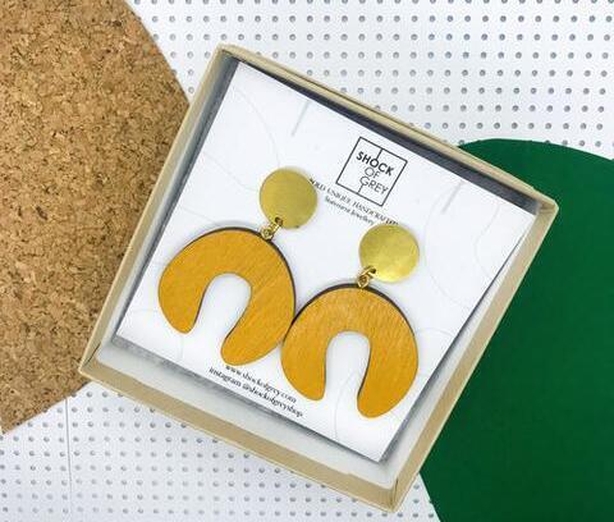 The IMMA gift shop has everything from hip flasks and pins, through to plant pots and prints. But it's Irish-made page mostly features jewellery, perfume and scarves. 
IMMA is an exclusive stockist of eq factories' gender neutral perfume, which is made by award-winning artist Erin Quinn in Dublin. The earrings above are also made in Dublin. Based on architectural drawings of people, they're laser cut from birchwood ply and hand painted yellow by Sarah Carroll Kelly. She has lots of statement pieces in the store. 
The National Gallery 
Ha'penny Bridge Decoration - €17.66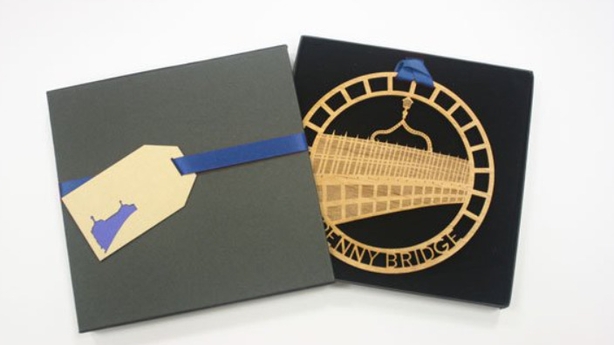 The National Gallery's online gift shop offers art supplies, bags, socks and 2021 calendars. You can purchase prints of the gallery's most beloved artworks - or a print of the building itself. But our favorite piece is this alder wood Christmas decoration featuring the Ha'Penny Bridge. It's made with sustainable materials by laser cutting company SNOW - which designs, cuts and makes all of its products in Dublin. There's a Poolbeg chimney decoration too. 
Foynes Flying Boat and Maritime Museum 
Rails Through North Kerry by Barry Carse and Jonathan Beaumont - €18.00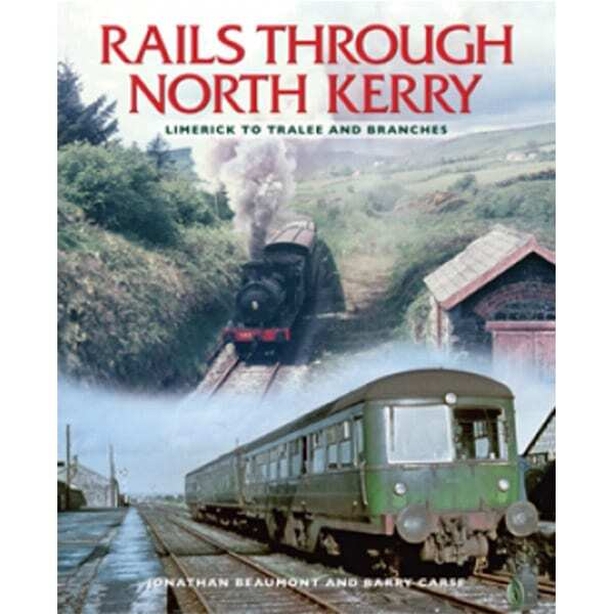 The Flying Boat Museum's online store sells niche products, which won't be of interest to most people. But if you've got a plane or train enthusiast on your Christmas list, you'll definitely find a suitable gift for them here. There's books by Irish authors, DVDs the museum made in collaboration with RTÉ and prints of flying planes by Irish artist Vincent Killowry. 
You can spread the word and share your favourite museum gifts using the hashtag: #ShopIrishMuseums