We asked Jenny Erwin, Arnotts' Childrenswear & Toy Buyer, to give us the heads up on all the Christmas toy and clothing trends for 2020.
What will the children of Ireland be asking for this year?
This year the sky's the limit. Kids are looking for toys that entertain them and parents are looking for toys that will bring the whole family together. From FAO Schwarz the Piano Dance Mat, Motorised Train Set and Fashion Plates Designer Set have been very popular.
LEGO continues to be extremely popular especially for older kids and grown-ups. Tonies will also be seen on Christmas wish lists across this country - this is a great innovative audio player for children to listen to their favourite stories, sing-a-long to nursery rhymes and even create their own content.
Toys from Playmobil and Schliech are also great as they encourage role-play and fire up children's imaginations, allowing them to lose themselves in great battles with mystical creatures or immersing themselves in horse-riding adventures.
STEM toys have been popular in Ireland previously, are they still trending this year?
STEM is rising in popularity, again these toys bring families together. We are lucky to have the Discovery Channel Area in FAO Schwarz, The Discovery Space and Planetarium Projector is great for space explorers.
Dinosaurs and animals, in general, are still in demand; the Discovery Dinosaur Fossil Dig Set is really cool as is the Discovery Anatomic Dinosaur Kit and the Discovery 4D Shark Anatomy Kit.
For budding filmmakers the VTech KidiZoom Studio camera lets you make your own short films and comes with a green screen so you can easily drop your own backgrounds in.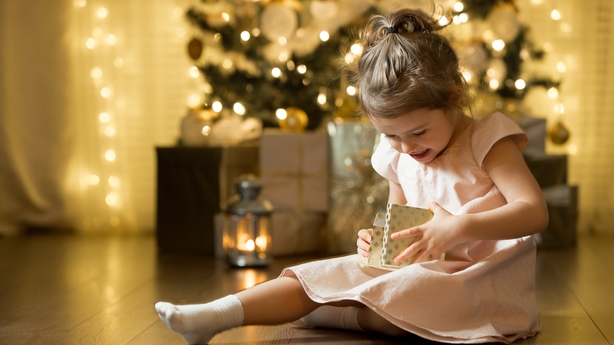 Will mindfulness toys remain popular considering the anxiety that COVID-19 may have brought about?
I think mindfulness is so important for kids and especially allowing children to immerse themselves in activities that make them feel good about themselves. Djeco is a great brand for this, offering arts and crafts which encourage children to spend time quietly and calmly creating their own little masterpieces.
What will this year's sell-out toy be?
The big items this year are the LEGO Super Mario range which is LEGO's first interactive set; you buy the starter set first and then there are lots of interactive buildings and characters to add on.
The Child from the Disney+ hit show, 'Mandalorian', has also sold very well this year.
We're seeing a big push to buy Irish this year, have you seen evidence of this?
There has definitely been an increase in demand for all things Irish. The Christmas Market will be home to 17 incredible Irish brands this year with a particular focus on wellness and sustainability. We are delighted to be home to some amazing Irish brands especially for children, including Lucy & Me and Daisy & Tanya.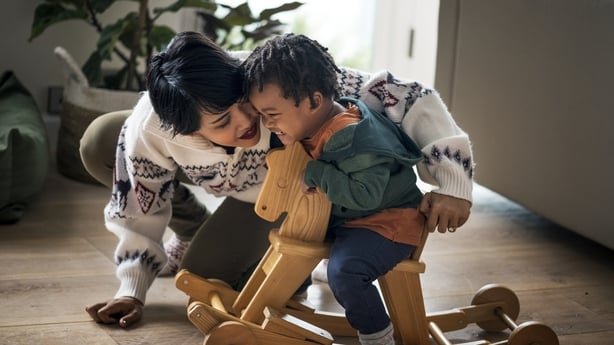 What will kids be wearing this Christmas in terms of their good clothes on the big day?
The year has seen the rise of more relaxed dressing. Parents are spending more on sweatshirts and jackets as they know the kids will get a lot of wear out of them. For boys, labels like Boss Kids, Calvin Klein, and Ralph Lauren have been very popular. For girls there is fantastic casual wear from Calvin Klein and The North Face, however, there is still a desire to dress up for Christmas so labels like Guess, Le Chic, Billie Blush, and Little Larks fit the bill.
And what clothes will tough out the winter weather?
For all of the time we are spending outdoors a good coat is a necessary purchase. Barbour, Hatley, The North Face and Ralph Lauren all have great coats that will stand the test of time. Losan and Blue Seven offer fantastic fun clothes that are perfect for trips to the park and the playground.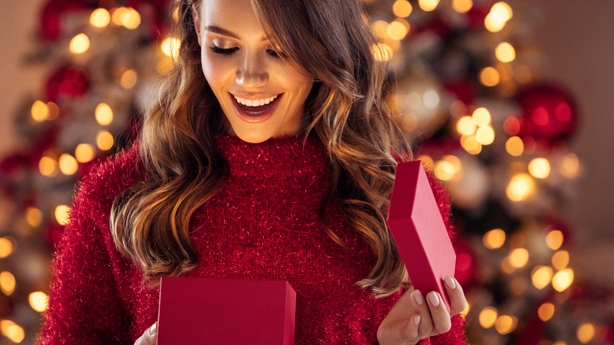 For the grown-ups, what are the popular gifts looking to be this year?
Timeless jewellery is sure to bring delight on Christmas morning and Irish brand Juvi's selection of handcrafted pieces are an exquisite gift for the woman who loves Irish design.
Atelier Cologne's Luxury Advent Calendar is a wonderful edit of customer favourites including Atelier Cologne's unisex fragrances, gorgeous leather pouches and brand new candles.
For beauty fanatics, the latest global and exclusive brands including Morphe, Charlotte Tilbury and Anastasia Beverly Hills are sure to be a big hit on Christmas morning. For the men in your life, Barbour's range of jackets are the ultimate gift for the great outdoors and help withstand the harshest weather conditions.
The ultimate luxury grooming gift, Bolin Webb's award-winning range of men's razors and innovative accessories raise the bar of innovative grooming and come complete with a range of luxe colours to choose from.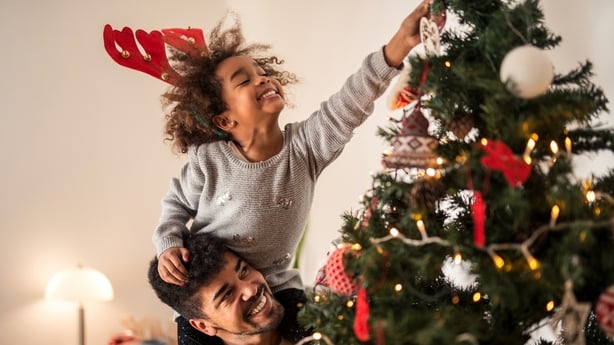 When it comes to decorating the house, what trends are in?
The traditional 'Christmas Cheer' collection continues to be popular with a palette of luxe reds and gilted golds for a timeless feel. The feminine 'Fresh Blossom' collection is a big trend this year, made up of blush tones and blooming burgundies with accents of lilac and eucalyptus. For those more daring with their decorating decisions, peacock shades, luxe velvets and embellished baubles are perfect for a statement look.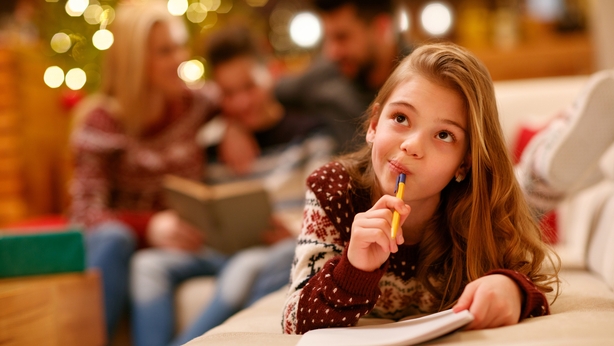 Will it be possible to see Santa this year?
This Christmas will be a little different for everyone, including Santa. Unlike other years, Santa will not be taking up residence in his grotto as he has a concern for the health and safety of all the boys and girls who come to see him, due to the risk of COVID-19.
However, Santa will send messages from the North Pole to everyone at Arnotts during the Christmas period, including a very special storytime.
Santa has said that all the boys and girls can still mail their letters in the store or send an email to santa@arnotts.ie and we believe he will come on Christmas Eve to everyone's house as normal.