Parkruns are voluntary managed runs held every Saturday morning at more than 2,000 locations in 22 countries across five continents. It's a running phenomenon.
Young and old come together for a 5k run. Everyone starts at the same time and everyone completes their own race. Whether you run it, jog it or walk it, it's at your pace. The whole ethos behind Parkrun is that it is enjoyable.
It's also a free, timed race so you can compete against yourself every week, if that's your thing.
Some parkruns have introduced Junior Parkruns, designed for children aged 4 to 14 that are 2km in duration. Every child can run, jog or walk it.
Similar to the 5km park run, everyone starts at the same time and finishes the course in their own pace.
Our Dillon's Challenge for you this week is to find a junior park run in your area or if there isn't one, then run 2km in your local area. To see previous challenges, click here.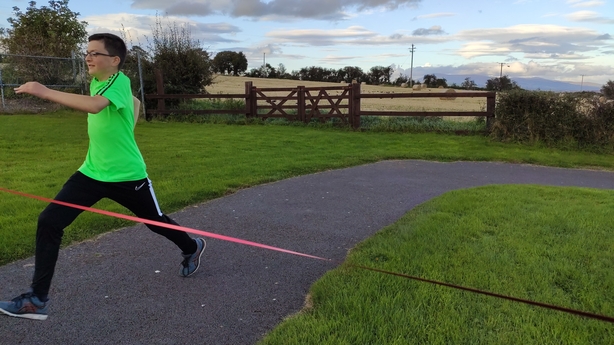 Running is one of those sports where it doesn't cost too much to get started. All you need is a pair of runners. The runners you choose or help your child choose, should be supportive and support the feet while running. Much of the footwear on sale in shops today is athleisure wear. Simply put, they wouldn't be good for running. They definitely wouldn't be good for running on trails so make sure to check the terrain of the park runs.
The park runs are a wonderful way to introduce your child to running. You can run alongside them or simply let them run ahead and wait until you catch up!
You can even run with a buggy, but be aware of other runners on the route. It's a very family-friendly event.
When starting off, most children have a tendency to start with the clappers, do a sprint start and away they go. However, the best advice to give a child is to start slow. Settle into the run, build momentum and enjoy it.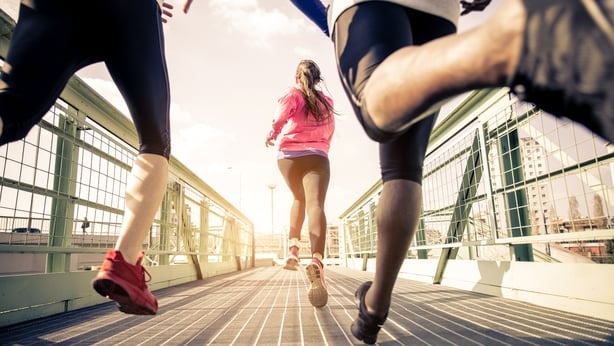 Breathing is a big part of running and learning to control it is a massive achievement that your child might not even be aware of. Like all runners, children get stitches and they can be quite sore and disarming. Breathing deeply can help a stitch so it's important to teach your child how to breathe when they have a side stitch.
Once you and your child have built up kilometres in the legs, have the breathing under control, then you can increase the speed. Be careful not to speed up too quickly as this could cause unnecessary injuries.
The most important thing about a junior park run or running a 2km is the taking part and having fun. Some runners have a saying that it's all about the finish line and not the finish time. Your time is irrelevant once you're having fun. Finish strong with a sprint if you have the extra batteries in the tank.
Then when you're finished, the most important part of the day is the water and a snack afterward. Running is a de-hydrating sport so make sure to stock up on the water before running but definitely afterward. A little treat of a Saturday morning will always put a smile on a runner's face so make sure to pack them in the car.
Head on over to the TRTÉ website where you'll also find also information about the challenge, a list of junior park runs and a list of some open spaces in your area if there are no park runs nearby.
For more information, check out your Challenge Information Sheet. To get your cert at the end of your challenge, visit the TRTÉ website where you'll also find more information about the challenge and a list of some open spaces in your area.
*All Dillon's challenges should take place within current Covid 19 Government guidelines.