Christmas will be very different this year. It would usually be around this time that plans are made to meet up with extended family and school friends who would be making the long journey home. While we find it hard knowing that Christmas eve and St. Stephen's night will be a lot quieter, just imagine how hard it is for those who won't make it home. Sending a present abroad will never be as appreciated as you let someone know that you are still thinking of them.
We've put together a list of Christmas gifts to send abroad that will truly warm hearts and make your loved ones feel closer to home.
Home is where the heart is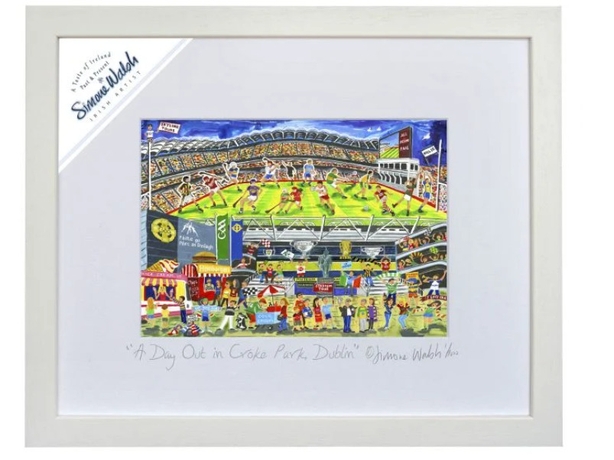 Send a piece of art that connects your loved one with all the beautiful things they love about home. Simone Walsh has a range of Irish works that are ideal for any loved one. Her 'Full Irish' piece would remind any Irish person of a Sunday morning. For the Gaeilgeoir in your life, why not send them the Wild Goose Níl Aon Teinteán bronze frame. This piece is part of the Scríobh range which celebrates popular Irish words and phrases. For the sports fan abroad, perhaps A Day Out in Croke Park is the ideal present who is missing those trips up to Croker.
Carry a piece of home everywhere they go
There is something incredibly unique about Irish jewellery, often taking us back to our Celtic roots. These beautiful pieces will be a gorgeous way to gift something that is meaningful and will be worn as a reminder of those who care.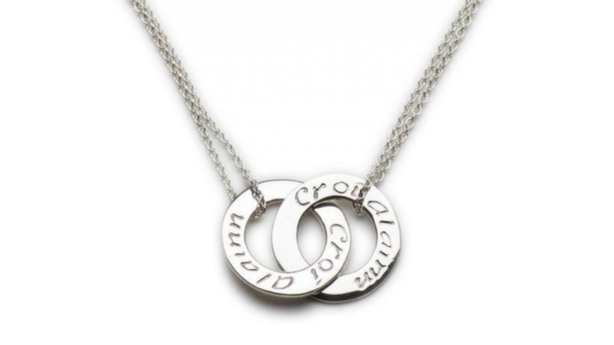 The double mini pendant seen in the Enibas Croí Álainn pendant is becoming a very popular design. Inscribed with Croí álainn on both sides of the circle which is Irish for beautiful heart.
Another distinctly Irish design is the Claddagh. The silver tiny Claddagh pendant is a beautiful and affordable reminder of home. If you are looking for something a little bit more unusual, the Jill Graham cascade small pendant sees textured silver and rich 22ct gold cascade their way down one side of each piece. This eye-catching design will be greatly admired.
For those who love their county
If you know someone abroad who has been getting up in the middle because they can't miss a GAA Championship match, or they fly their county colours outside their homes to the bemusement of their international neighbours, these presents are sure to go down a treat.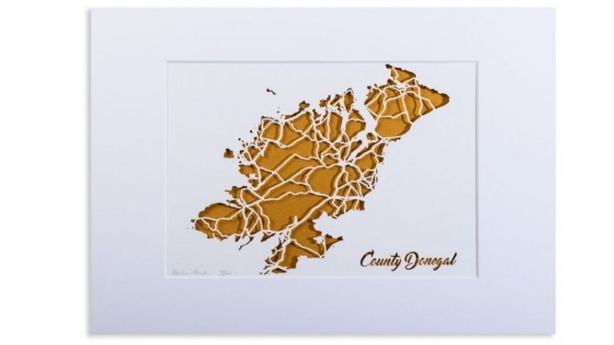 These BBpapercuts county art maps are a treasured reminder of life's special locations: the streets of childhood memories, roads once travelled or any place called home.
Perhaps if your loved one is from the big smoke, they'll prefer something from the Dublin Town series which focuses on architectural landmarks from around the city. This eye-catching framed O'Connell Bridge print would be a hit with any Dub.
Best of Irish designers
There is nothing more cosy than an Irish woolen throw or as delightful as some Orla Kiely tableware, give a gift that will become a beautiful addition to your loved one's home.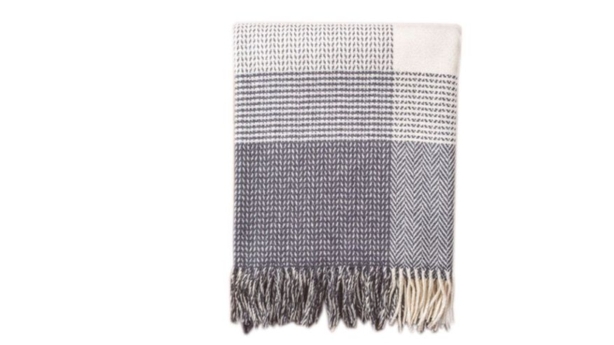 The handwoven Foxford Grey is a classic large block designed throw in a neutral palette of grey, bone and natural white, finished with a rolled fringe. For something a little darker, the McNutt of Donegal Starlight Blue Throw is a beautiful pure wool throw adds an elegant touch to any living space.
If you are looking for a quirky gift to brighten someone's home, the Orla Kiely Butterfly Stem Bubble Gum Storage Jar will be sure catch people's attention.
Connect them with the countryside
Particularly for a loved one living in a big city that you know will always love their roots in our lovely green countryside, these gifts are strikingly designed and full of life.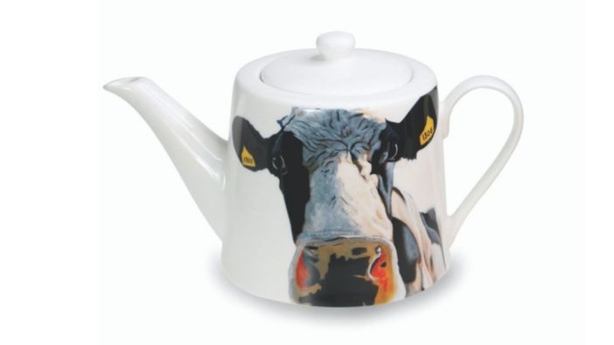 Designed by Irish designer Eoghan O'Connor, this cow tea pot is sure to be a perfect reminder of farm life for anyone. If a tea pot isn't enough, why not get the full range of cup and plates to surround them in livestock.
Irish artist Paul Maloney creates pieces using bright vivid colours based on the outdoors. His piece, Childhood is a Short Season Mount shows a young girl picking wild flowers on a sunny day reminds us that childhood is fleeting and should be cherished always.
Another present option inspired by the Irish landscape is the Caulfield Country Boards Native Collection 6 Coasters. These coasters are hand-manufactured using home-grown, hardwood flaming beech. Adorned with original artwork, it combines traditions both old and new to portray the beauty of Ireland.
Looking for more gift ideas for the rest of your family and friends? Why not find a unique gift at Kilkenny