Suzanne Leyden from The WellNow Co. shares her curated list of Irish wellness gifts for you or your loved ones this Christmas.
When set out with the task of picking 10 Irish wellness gift ideas I knew not only was I going to be spoilt for choice, but it would be a very daunting task to narrow it down. Hence the list is actually 12 amazing Irish companies. 
The curated list of products is aimed at appealing to various elements of wellness: nutrition, relaxation, sleep, nourishment, movement, creativity, and soul. I felt each of these products or brands incorporated multiple areas of wellness. They give big wellness bang for their buck. Go and have a look at their websites and see all the wonderful things they sell. Some of them offer gift sets and vouchers to make life a little easier.
Of course, there are so many incredible Irish brands out there producing wellness-related products to a global standard. The main thing this Christmas is to support local so you are supporting your community not just in surviving but thriving.
So, in no particular order:
Kinvara Skincare
This skincare range was developed by Joanne Reilly, a scientist based in county Galway. Being unable to find the right product for her skin she developed her own. As an avid user, I can vouch for the fact it's so good for sensitive skin and the cleansing oil will possibly change your life. They have plenty of gift sets or voucher options to choose from.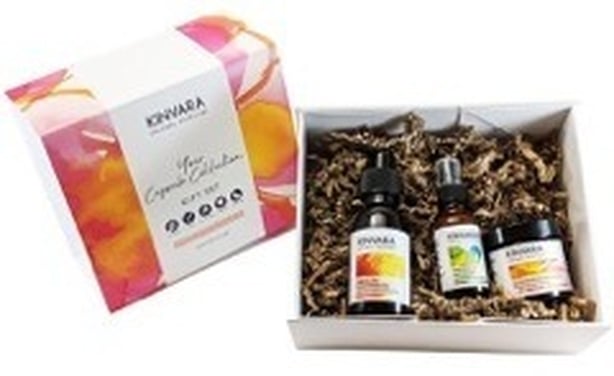 Voya
This skincare range is well known throughout spas around the world. It's distinctive frangances exude rich, sensuous tones. All VOYA products contain extracts of wild seaweed which is sustainably hand-harvested from the cleanest waters off the West Coast of Ireland and are formulated to deeply nourish your skin and aid its natural ability to heal and repair. Close your eyes and easily imagine you're living a spa experience of your own. Pure luxury.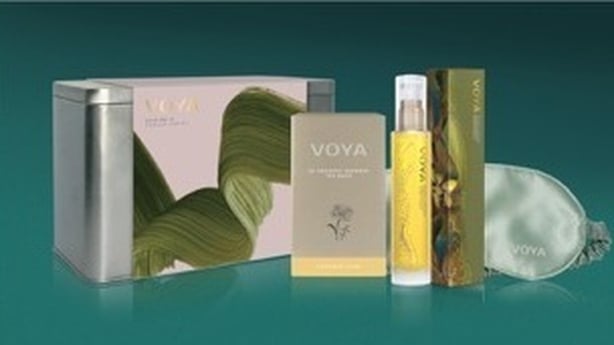 Warrior Botanicals
Warrior Botanicals is a grassroots herb and botanical craft studio in West Cork, producing skincare products that are made with deep philosophies and a respect for the way things were done of old. There is almost spirituality in using these products, unlike any other. Honestly, a magical product range.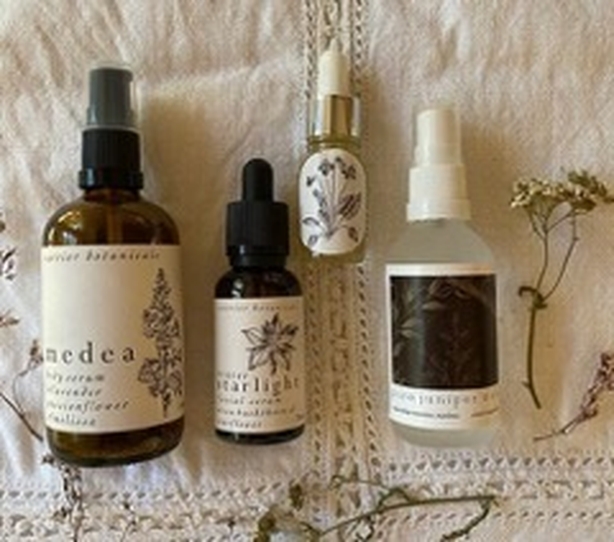 Dr. Coy's
Dr. Coy's Health Food, based in Greystone's, Co. Wicklow, was founded in 2012 by Alison Stroh. They began by developing chocolate based on medical research. Dr. Coy's offers an innovative, patented "nutritional chocolate bar" which has lower effects on blood glucose levels compared to chocolate containing sugar. They have extended their product range to include vegetable bouillon and coconut oil, along with a range of chocolate-based products. Their range of Christmas hampers are worth getting excited about.
Jump Juice
In 2003, two twenty-somethings, Claire and Charlie Scanlan, started Jump Juice Bars when they opened their first store in Waterford. Then in 2004, two thirty-somethings, Denise and Conor Phelan, joined the team as directors. Now in 2020, the team have created a fleet of venues around the country that offer a range of juices and smoothies. Even better, you can now sign yourself (or someone you're shopping for) up to home or office deliveries. A healthy treat to look forward to.
Homespun
The perfect gift for a foodie friend or family member, this sustainably packaged parcel consists of six of Homespun's delicious and multi award-winning products – Quinoa Crunch, a light, delicious and nourishing granola, and their new Chicory Root Syrup. This syrup has "delicate plant-based sweetness without raising your blood sugars". And it is delicious! The gift set comes with a handwritten message for your loved one on a complimentary "Nollaig Shona" card by Irish illustrators Bold Bunny.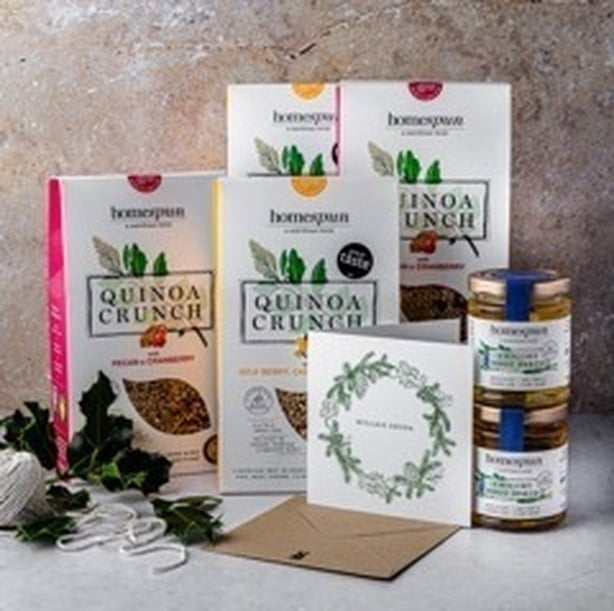 The Nature of Things
The philosophy that inspired this Irish essential oils company is that everything in nature can be explained by natural laws and that we can find happiness by living a simple life, surrounded by friends and in harmony with nature. Their oils are world-class and they offer a broad range. Their gift sets appeal to many wellness areas but the one that caught my eye is 'Don't Stress' with patchouli, bergamot, and organic petitgrain essential oil with a simple guide on essential oils.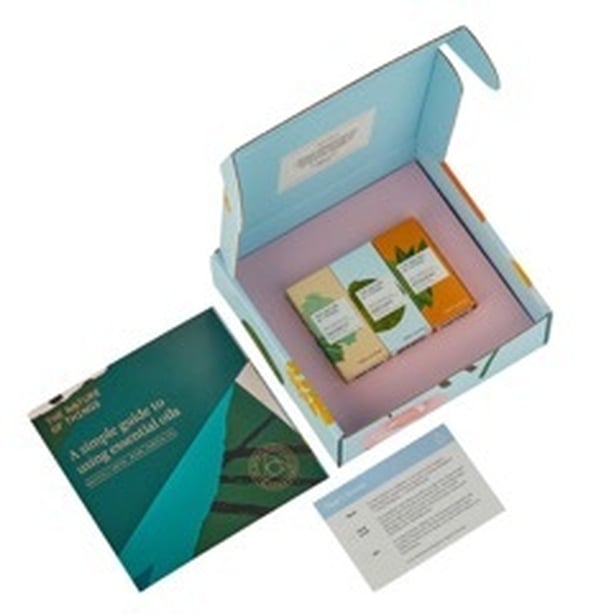 Gym + Coffee
This by-now well-established leisurewear brand has just recently launched a sustainable range. Soft as a cloud adventure awaits in The Amárach Fleece, made from 100% recycled material and your first port of call when the weather calls for cozy comfort.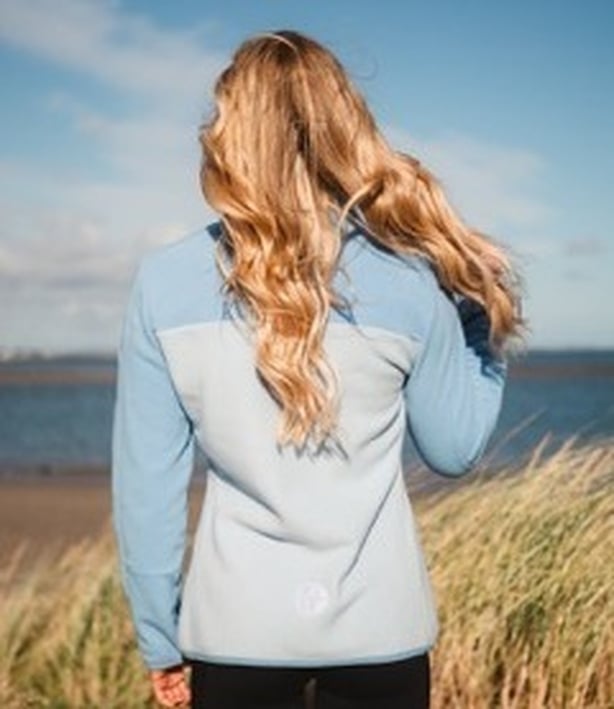 Trendy And Bendy
Trendy&Bendy is an Irish active-wear company loved by many. One of their popular products are their full length, high performing leggings that provide figure enhancing support, with high-waisted compression design to give you comfort and confidence to tackle all activities. So whether it's yoga, pilates, running or HIIT these leggings are 100% squat proof.
Yogandha
Yogandha oils have two main ranges they offer; roll-ons and body/bath oils. Yogandha roll-on oils calm the mind and elevate the mood. They can be applied throughout the day to suit your needs - uplifting, grounding or more balance. Yogandha body/bath oils can be used in so many ways: directly onto the skin, in the bath, in the shower, on the hair or face - each blend directly supports health and wellbeing of both your body and mind.
We need your consent to load this Instagram contentWe use Instagram to manage extra content that can set cookies on your device and collect data about your activity. Please review their details and accept them to load the content.Manage Preferences
Flowstate
The days of rolling your exercise mat away are well and truly gone! The Flowstate team have created an engaging space for movement and an awe-inspiring print that arouses peace and mindfulness. Immersed in energised focus, Flowstate encourages a community and environment free from stress, allowing you to go with the flow.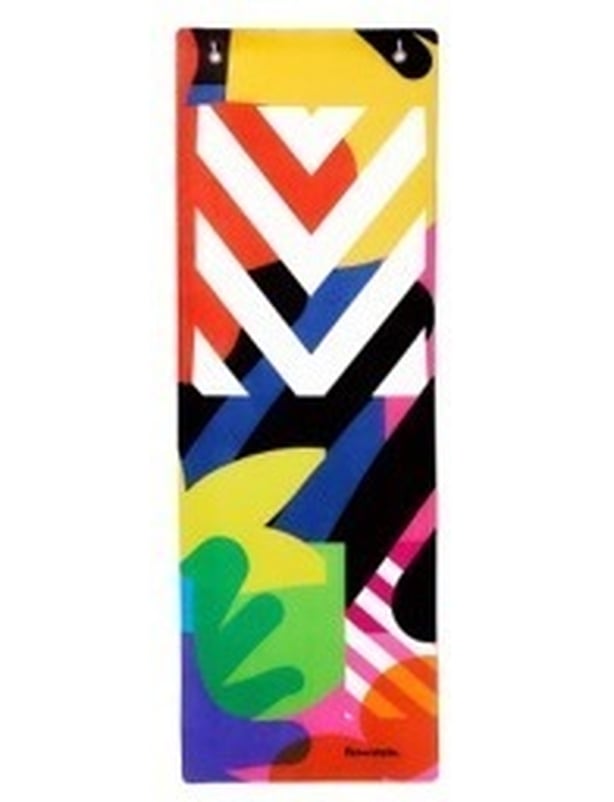 Liadain Aiken
These bespoke and ready made knitted hats say pure comfort to me. Whether a winter walk through a forest or along a blustery beach, or coming home from the gym or school run, these hand knitted hats are the perfect finishing touch for any wellness Christmas present. They look like they are made with much love.