With his latest novel, Home Stretch, Graham Norton taps into elements of his own story. He tells Donal O'Donoghue about growing up different, his changing relationship with Ireland and how coming out is all about acceptance.
"Coming out is such a weird thing," says Graham Norton in the thicket of an interview that pings from his latest novel to how nearly dying changed his life and indeed, to the complexities of coming out. "People say 'I came out' and you're thinking 'No you didn't!' You came out that day to those people but coming out never stops. I'm openly gay and on TV but I can be in the back of an Uber and the driver will make some comment about a woman in a summer dress or whatever and in that moment you have to decide 'Am I going to come out to the Uber driver' and tell him that I'm looking at the woman in a completely different way? So it never stops. Ultimately, the only person who has to know, and has to accept it, is you."
It is September when we speak and Graham is 'here', as he is every summer season, at 'home' in his tree-shrouded retreat on the Sheep's Head peninsula. "Reading about what is going on in the rest of the world, you're very grateful to be in the wilds of West Cork," he says in a conversation occasionally punctuated by a dog barking in the background (his late and beloved Bailey, I'm guessing, Graham doesn't say).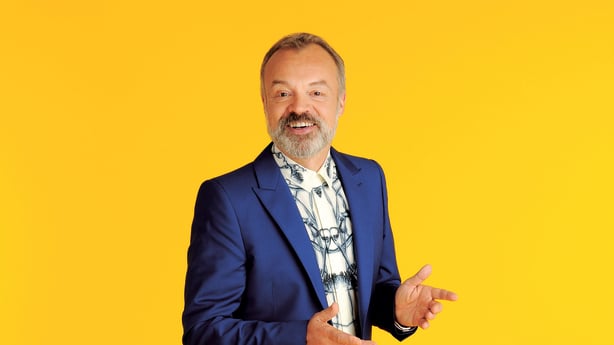 It is a landscape and community Norton revisits once again in Home Stretch (the fictional village is a mash-up of Skibbereen and Dunmanway) where a fatal car crash changes the lives of many. In some ways a meditation on the meaning of home, Home Stretch also teases out the subtleties of identity, belonging and acceptance.
Norton himself is fun, as you would expect from the host of the most fun chat-show on TV. "I stopped at about 37," he says of his age (he turns 58 on April 4). "That is as old as I ever intended to be." He is cagey on certain matters – politics, his private life, what makes him tick – as you might also expect from someone who makes his living from asking famous people questions. Not that chat is the only string to the Corkman's bow. Apart from his flagship BBC show, Norton also has his own wine and gin range and has published a brace of best-selling memoirs and three novels, with his accomplished 2016 debut, Holding, prompting the Irish Times to ask 'Is this man wasted on TV?'
Norton has described his latest novel, Home Stretch, as his most personal yet. "I was less self-conscious writing this book," he says, before unspooling a familiar line. "The nice thing about being 'Graham Norton off the TV' is that you get a book deal. Of course, the bad thing is that people don't forget that you wrote it. So I was very constrained, in a way, writing the first two books. I didn't want to be present in those books in any way so this was the first time I felt confident enough to have one of the main characters be gay and there are other bits of me in it: the travelling away, the coming home, those things that might resonate with a reader. I felt after two books I earned the right to do that."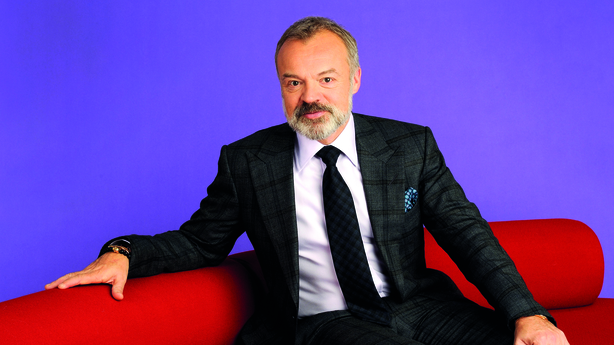 Home Stretch, which he pegs as "a sort of sprawling family saga" is also, by dint of its chronology (1987 to 2019), the story of how Ireland has changed since the mid-'80s. "This was the scariest book for me in a way," he says. "There were key moments in the story that I had mapped out. But there was a lot I wasn't sure of and that was the first time I've written like that."
The backdrop of the country's attitude to sex and the gay community was part of that process, a narrative that emerged as the story evolved. "As somebody who left and took the easy option – I went to where the gays were – I'm in awe of all those people who stayed and fought to make Ireland a different and better place," he says. "I wanted to acknowledge that in the book, to thank them in a way."
Graham William Walker (Norton is his stage name) was always different: a kid who would wear his sister, Paula's, dresses to school. "My parents (Billy and Rhoda) played a blinder given what an odd child I was," he says. "I now wonder if my mother read some liberal American parenting book because they were just like 'If we fight it, it will become a thing but if we don't fight it, he'll just forget about it'. And that's what sort of happened: I did stop wearing dresses (laughs). Years later, I was with my mother in Waterford, where we once lived, and we bumped into an old neighbour. 'Is Graham still dressing up?' she asked. As I was in the college drama society at that time my mother went: 'Oh yes!' And this old woman just looked at me going, 'Okaaay.'"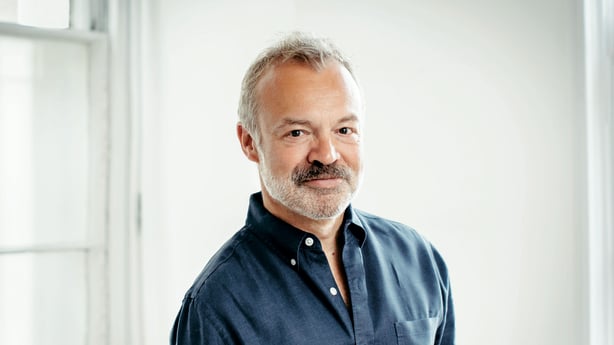 He was gay and Protestant in a largely Catholic community in 1970s and '80s Ireland. "From the outside looking in, you might say 'Well you're always going to be the outsider' because you're always the new guy in school or in town," he says of a peripatetic youth where, because of his father's job as a Guinness rep, the family lived in 13 different houses in 17 years. "But it also means that you have to make connections with people quite quickly."
It seems lonely: was it? "If you were a kid who played with lots of other kids on the street and that got taken away from you, you might sit in your house saying 'I'm loonely' (laughs) but you just roll with the punches. I have no sense of being lonely or isolated growing up."
Norton studied arts (French and English) at UCC but left the college and country before completing his studies. "I wanted to get out," he says. "I watched TV, I read, I watched movies and I felt like my life lay outside this island. I didn't leave, I ran away as I've said before. But what is interesting is the idea in Home Stretch that while you can get away you can't really get out. You carry Ireland with you. There's also that thing of coming home where you don't know that your relationship with a place is different until you come home. It is that familiarity you know so well. Nothing can rob you of that. Even if you hate a place, when you come back it will feel like home like nowhere else can."
We need your consent to load this Instagram contentWe use Instagram to manage extra content that can set cookies on your device and collect data about your activity. Please review their details and accept them to load the content.Manage Preferences
His brilliant career, which he pitches so well in those chatty memoirs So Me (2004) and The Lives and Loves of a He-Devil (2014), charts an irresistible rise through stand-up to acting to the host who rewired the chat-show. Yet perhaps the most defining moment comes from 1989, when he was stabbed and left for dead on a London street.
More than 30 years on, does he ever wonder 'What if?' "I don't think 'what if' but the perspective that gives you of nearly checking out early has been really useful. A lot of the work I do is quite stressful and I believe there is something in me that can cope with that stress which is related to that time in my life. It's where you think 'What is the worst thing that can happen?' and then you remember, 'Oh that!"
Older and wiser, he says Ireland has changed as has he. "I look forward to coming back here and I'm always sorry when I leave," he says. "I never thought that would be my relationship with this country." His mother and sister still live in Cork. "Mum's in great form but not very mobile. Her lockdown started four years ago so it's like the rest of the world has finally caught up."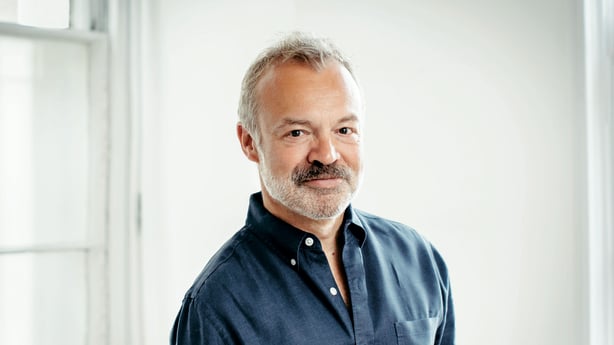 Asked if he is romantic, he says: "I believe in love and certainly I have been romantic. And happiness, per a line in Home Stretch, is all about treasuring those fleeting moments when they happen. "Of course you can't be perpetually grateful otherwise you'll go crazy," he adds. "But every now and then you need to stop and say 'Life is pretty good."
Next summer, after the chat show wraps, Graham Norton will once again return to his West Cork home for some r 'n' r and to work on his fourth novel. He hasn't the foggiest what it will be about but is hopeful that inspiration will strike before March.
Of Home Stretch, he says that despite (or perhaps because) of its bleak premise, it is ultimately an affirmation of life with its final line, 'The party was far from over', echoing this optimism. "I'm more pragmatic than optimistic," he says. "I also realise that at 57 this party is winding down. But if I live to 80 that's a helluva lot of living left to do. And it would be a shame to just sit in a chair and wait for the clock to stop ticking."
Home Stretch by Graham Norton is published by Coronet