Paul Giamatti, one of the most consistently interesting actors at work today, seems to be having a ball on Billions. But even that has its serious edge. Donal O'Donoghue meets him.
It is morning in Monaco, the middle of the night in New York and Father's Day everywhere. Paul Giamatti is cradling his phone, anticipating a call from his teenage son, as we chew the fat on Billions. "I don't think he's awake yet," he says of college-bound Samuel Paul. "He's a great kid. And interested in history too."
History, politics and other weighty matters also interest Giamatti, who was at the 2019 Monte Carlo TV Festival to talk Billions. After the interview, I bumped into him at the Prince's Palace, where he sipped the signature cocktail, the Princess Grace. "I don't drink wine," says the man who made wine-drinking an art form in Sideways. But then here's an actor never likely to be easily pigeon-holed.
Folded into his chair, Giamatti has the air of the academic he once thought he might become (his father was a professor of English literature at Yale, his mother an English teacher) "I was going to become a teacher by default because everybody in my family was a teacher for generations," he says. "But I really wanted to act. Back then, I hoped, and maybe to some degree I still do, that what I do as an actor has something more than just pure entertainment. I used to see it as a kind of calling. I thought it might be a powerful tool for teaching people, when really I now realise in a lot of ways, it's just entertainment."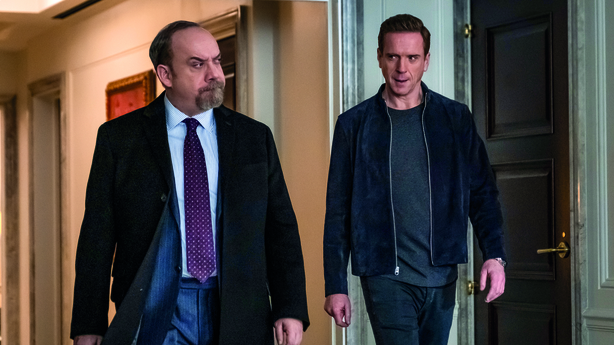 Just like Billions, HBO's hugely entertaining show about power and politics which pits Giamatti's ruthless New York Attorney General, Chuck Rhoades, against Damian Lewis's billionaire hedge fund manager, Bobby 'Axe' Axelrod. In this flashy, trashy Wall Street caper, just about anything goes in the boardroom and the bedroom.
"It was crazy wasn't it," says Giamatti, even if he's not quite sure what part we're talking. "Do you mean how the season ends? Or do you mean the harness? OK so you're talking about the whole three-way thing! I knew that was coming because they told me. But the writers are really smart about rearranging the story and keeping it interesting."
Earlier this year, season five was shut down by the pandemic, which means Billions now comes in two halves (part 2 projected for 2021). "It was a sort of intricate crime story when it started out," says Giamatti of the beginnings.
"It has become more than that now but for the first couple of episodes they gave me to read, I thought this is a kind of cool 'cops and robbers' thing. I also liked the fact that a lot of the action is verbal, mental. Every season I'm wondering 'Is anybody ever going to get killed in this show?' and the answer is no. There is a gun in the last season but the guy was shooting a dog. So nobody will end up in the trunk of a car: at least that's what they said!"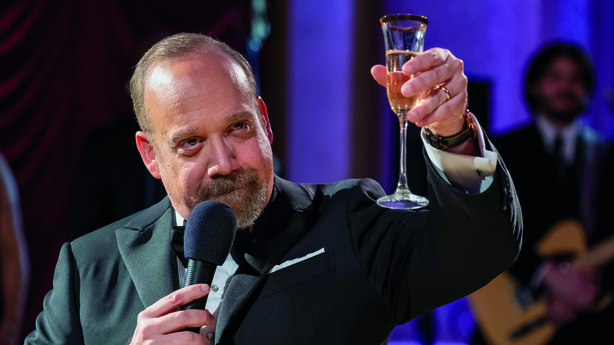 Giamatti has said that he likes playing different characters because each gives him a different taste in his mouth. So what does Chuck Rhoades taste like?
"I like playing somebody who if he tells someone to do something, they do it," he says. "I used to play guys like that when I was younger but not much any more. The power Chuck has is so different from the people I've played but he has been revealed to be a much more unstable character as the show has gone along."
Giamatti has also said that playing Rhoades helps him to police his own life. How so? "Maybe playing self-involved pathological personalities cleanses me of something," he offers.
In a show about money, what does money mean to him?
"It's nice to have," he says with a smile. "It gives security and as an actor, I've always worried about money. I've never stopped worrying about work and money."  How does he stay positive? He laughs. "That's a very good question, because I don't know if I am positive. Staying positive for me is a question of faith. I always believe that something will come along. Certainly that's how it is at this stage in my life. When I was younger, I was more terrified. Now I'm like: 'I'm old (he was 53 last June), I have a decent amount of money and something will come up.'"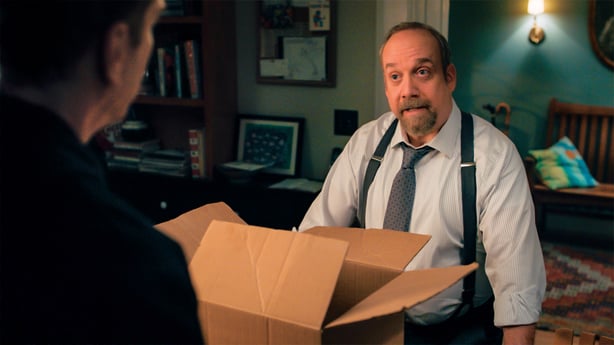 You bet. Giamatti is one of the most consistently interesting actors at work today. Performances like his Oscar-nominated turn as a boxing manager in Cinderella Man, his Golden Globe winner Barney's Version or essaying the second president of the US, John Adams (Golden Globe and Emmy) in the mini-series of the same name, reveals an actor at the top of his game.
Billions, like his villain in The Amazing Spider-Man 2 or his cameo in Downton Abbey, must be fun, but has he ever done a job just for the paycheque? "Sure, all the time," he says and laughs. "Seriously, I don't think I've ever done something purely for money. For me, there has always been something interesting about the part."
While Billions is great fun to watch – and play – there is also a serious edge, as Giamatti rails against the light regulation of US financiers. "Just put the laws back," he offers as the solution.
"I was always surprised at the number of people who would come on Billions and we'd have a conversation about the nature of the show and they would say 'Well I don't see how it is so bad what these guys are doing?' and you're saying 'Well it is bad! These guys are out of control and now they have no laws regulating them.' But Trump is so good at throwing other stuff in front of you that you forget about these guys when they are robbing everybody blind."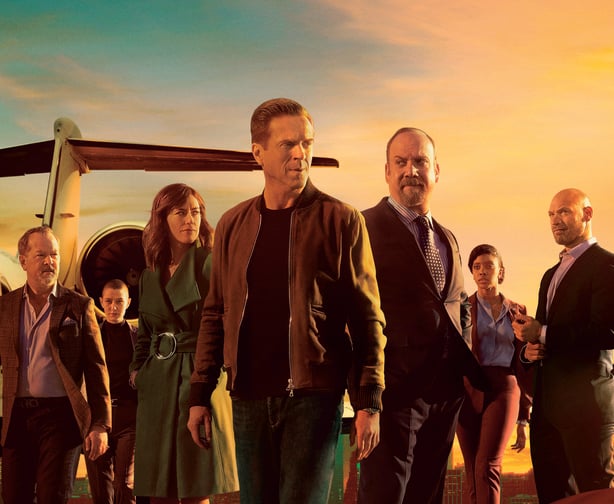 Maybe, as he suspects, Paul Giamatti, never fully lost that vocational drive that made him want to become an actor in the first place. Power, politics and how the big issues still interest him even if he says he's not particularly hopeful for the future of US politics. He has long stated that when his son goes to college, he will return to theatre, his first love.
"That will definitely happen because I miss it very much," he says as much to himself as anyone. For now, though the other side of the acting coin is yielding fun (and mun) as he imagines how things might pan out for Chuck Rhoades this season. "I want him to take down Bobby Axelrod," he says. "That's all I want!"
Three Paul Giamatti performances you shouldn't miss:
Sideways (2004)
An Oscar-winning (Best Adapted Screenplay) trip through Santa Barbara wine country in the company of Giamatti and Oscar nominated Thomas Haden Church that trashed Merlot, celebrated Pinot Noir and raised Giamatti's ever-rising stock. (Apple TV, iTunes)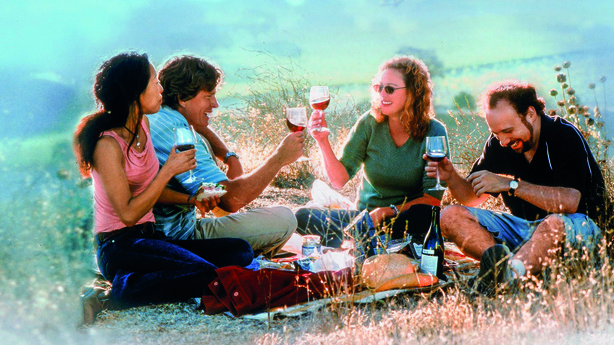 John Adams (2008)
Record-breaking award winner (4 Golden Globes, 13 Emmys) in which Giamatti nails US founding father and second president, John Adams. "There was so much about him and that time that I didn't know about," he says. (Now TV)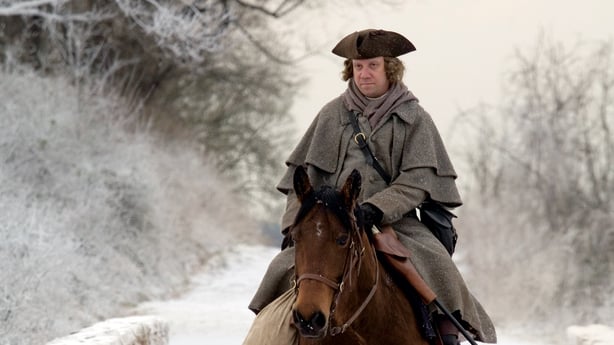 Private Life (2018)
Two 40-something New Yorkers (Giamatti and an equally brilliant, Kathryn Hahn) struggle with the pain, frustration and emotional rollercoaster that is IVF in this incisive, intelligent and fearless film from Tamara Jenkins. (Netflix)