The Hallowe'en mid-term will be a more indoorsy break for many this year, but don't worry, here are some picture-books to while away those October days.
Go To Sleep, Hoglet (O'Brien), written and Illustrated by Bex Sheridan
One misty morning, in their cosy little nests, down by the banks of the river Boyne, all the hedgehogs were snuggling up for the Big Winter Sleep. But one little hedgehog just couldn't go to sleep. Every time Hoglet closed his eyes, he kept thinking about Rabbit's Super Special Secret …
He decides that he doesn't want to hibernate, and goes searching for Christmas magic in the world of humans. A perfect bedtime story for animal lovers.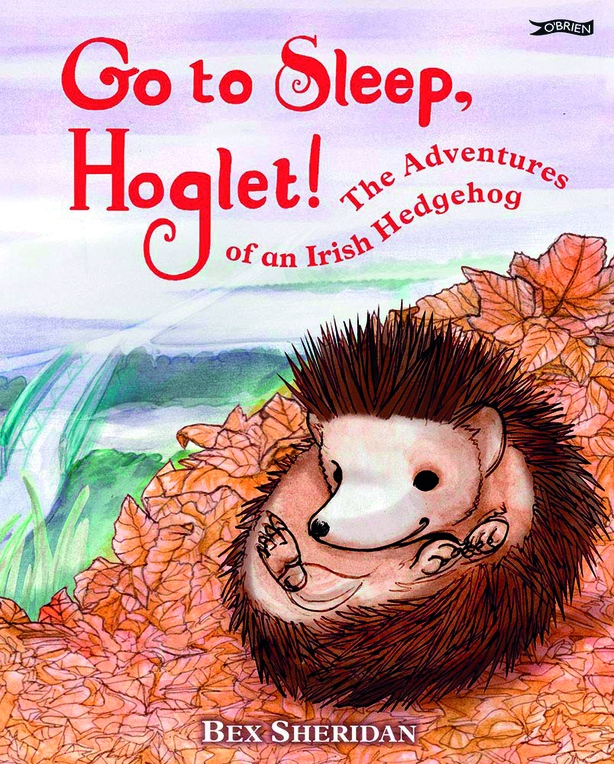 Aim High: Irish Sports Stars, Trailblazers and Mavericks (O'Brien), written by Donny Mahoney, illustrated by Eoin Coveney
Meet the Irish men and women who aimed high in the sport they love. From Dan Donnelly, our first heavyweight boxing champion, to our greatest runner, Sonia O'Sullivan. From Brian O'Driscoll's amazing rugby performances to Rosemary Smyth's rally driving brilliance. From the heroic rowing of the O'Donovan brothers to our women's hockey team: the first-ever Irish team to reach a world final.
Featuring many people whose achievements have fallen from view, such as Anne O'Brien (the first Irish female professional football player) and Francie Barrett, the first Traveller to represent Ireland at the Olympic Games.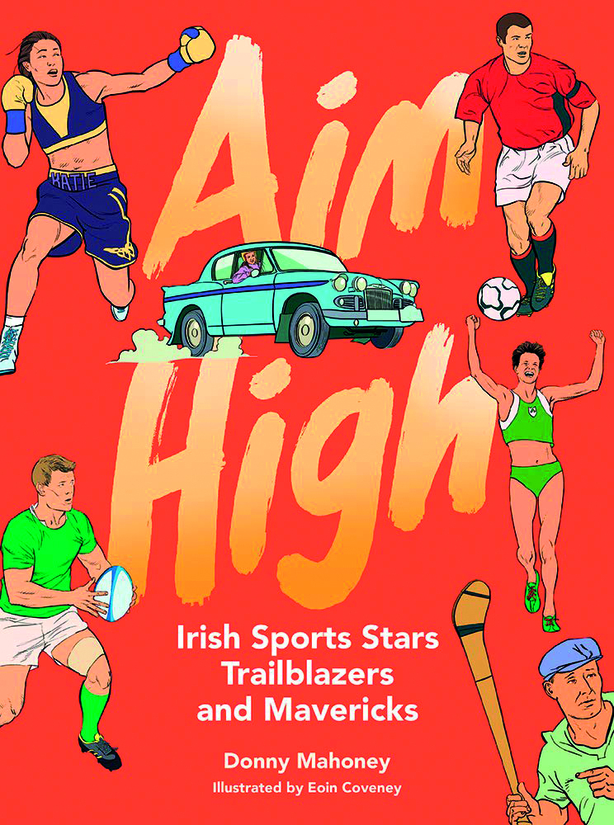 Turbo & Diesel (Michael Terence Bools), written by John Duggan , illustrated by Ira Castandiello
This enchanting story is based on the true events of owl brothers, Turbo & Diesel, who enthrall their guests at Hawkeye Falconry in Ireland together with Head Falconer and author of this book, John Duggan.
Turbo & Diesel have completely different personalities, even though they are brothers. Turbo, with his mischievous behaviour, is always a stronger personality whereas Diesel is much more laid back. They have never been apart since they were born, except for one night as we discover...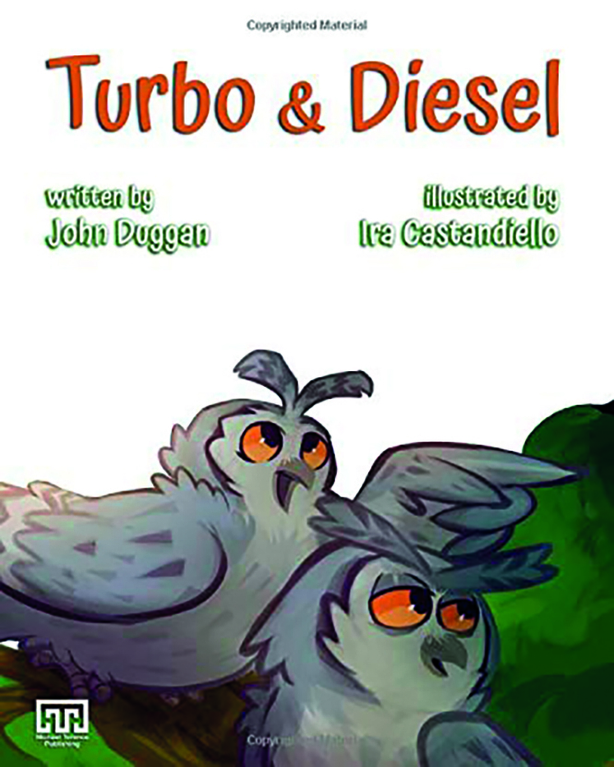 Wee Donkey's Treasure Hunt: An Adventure Around Ireland (O'Brien), written by Erika McGann, illustrated by Gerry Daly
The wee donkey heads across Ireland, where she 'borrows' the Jeanie Johnston ship from the Liffey, the round tower from Glendalough, kisses from the Blarney Stone and more, to bring to her grandad.
But you can't go taking national treasures like that, particularly when the police find out! A warm and entertaining picture book from the team who brought you Where Are You, Puffling?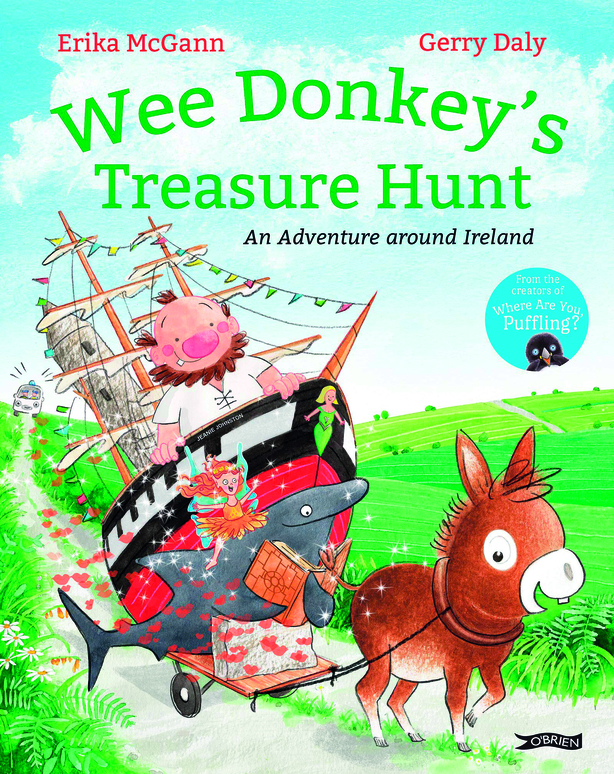 Mary Robinson: A Voice for Fairness (Gill), written by John Burke and illustrated by Fatti Burke
The next book in the Little Library series from Gill Books. Discover the story of the first female president of Ireland, Mary Robinson! She grew up with four brothers – something which gave her an interest in women's rights from a young age. She was a brilliant student and worked hard, becoming the youngest professor of law in Ireland. From law to politics, the presidency to the United Nations, Mary has spent her life fighting for equality, human rights and climate justice.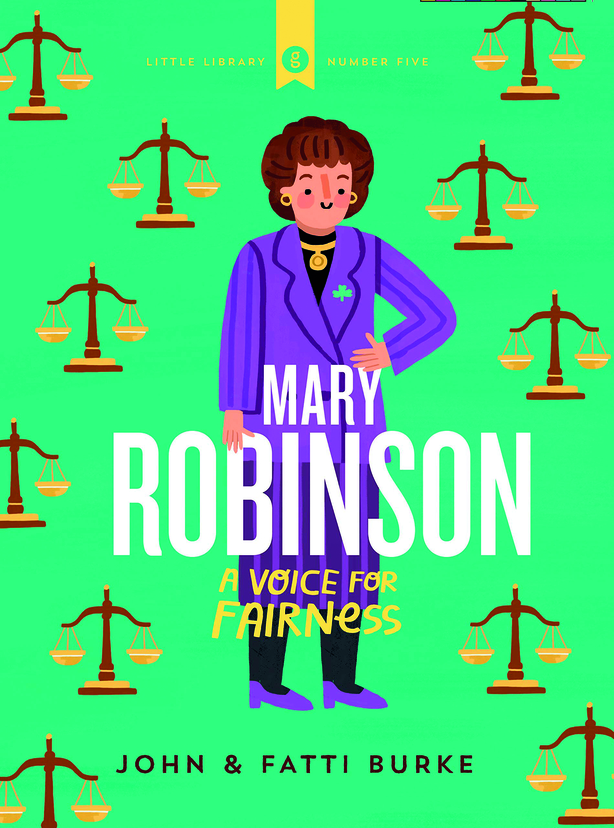 P is for Poetry: Poems from Irish Poets (O'Brien), compiled by Seamus Cashman, illustrated by Corrina Askin and Alan Clarke
Originally published in 2004, the award-winning Something Beginning with P was a collection of new poems for children including poems from leading Irish poets such as Seamus Heaney, Paula Meehan, Rita Ann Higgins, Nuala ní Dhomhnaill, Frank McGuinness and Peter Fallon.
This new edition of P is for Poetry includes best-loved poems and poets taken from the original collection as well as new additions that are sure to become favourites too.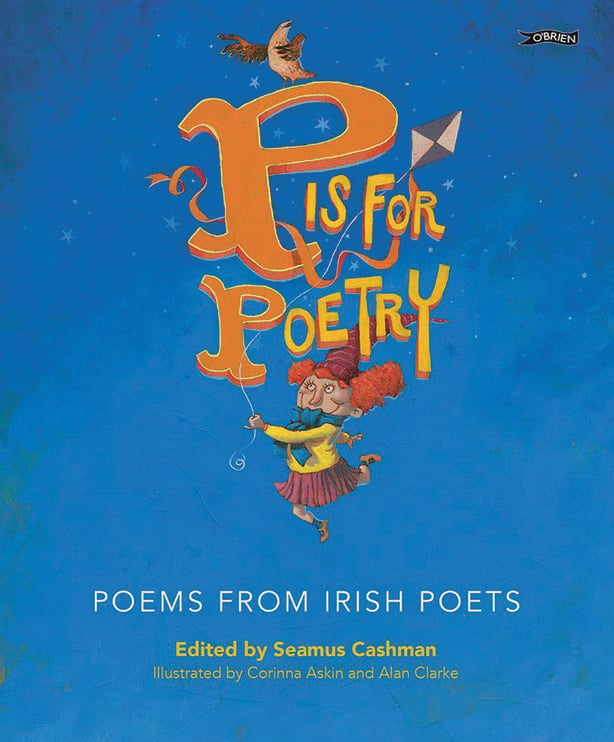 I Say Boo, You say Hoo (Templar Books), written and illustrated by John Kane
"There's something I need you to help me with. When I say 'BOO', you say 'HOO'. Are you ready?"
Boo is a little ghost who lives in a haunted house and he is afraid of the dark. Readers must help tell the story with a series of verbal and visual cues. This is a wonderful book for sharing with a single child or in a group.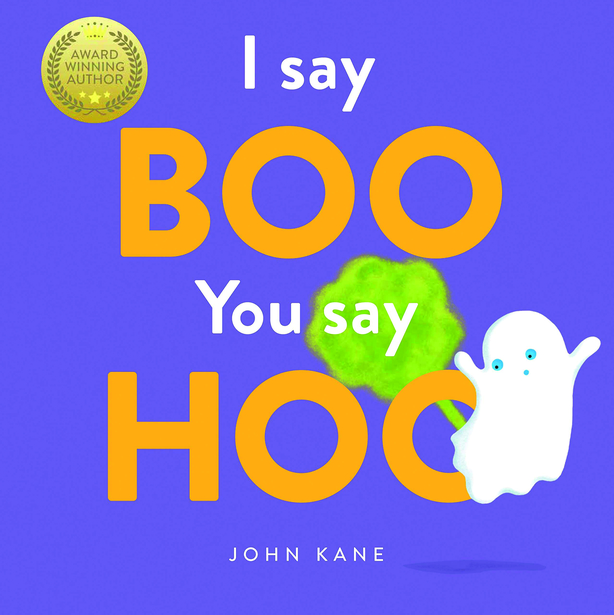 The Chill Skill (Gill), written by Niall Breslin and illustrated by Emma Proctor
Bressie's third picture book helps children manage anger when things don't go their way. When Sam's mum takes her phone back, Sam begins to feel really cross …So Grandad teaches her a breathing technique which puts out the angry flames that are making her feel hot and bothered. It really works and soon Sam is feeling much better – and enjoying a great day at the beach with her family.