It's fair to say that this year of unprecedented events has been a challenging one for Irish people. With levels of restrictions constantly evolving and the colder winter months creeping in, we could all do with a bit of a pick-me-up. And that is exactly what presenter Baz Ashmawy aims to deliver with new series, DIY SOS: The Big Build.
"I just think this show is going to be a tonic for people," Baz tells me over the phone. "I think we all have that feeling where we're feeling a bit sorry for ourselves - which is completely justified - but I think I think seeing the stories in DIY SOS will give people that bit of perspective where, in the whole scheme of things, we don't have as much to worry about as others."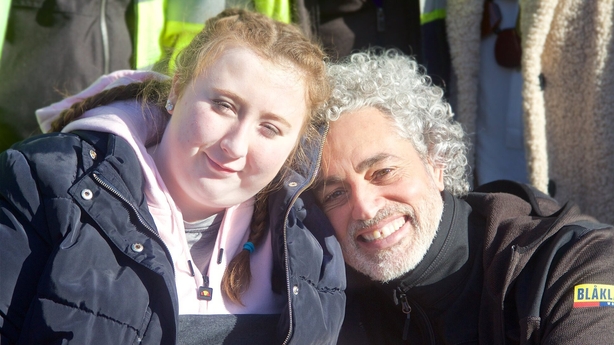 Over the past few years, Ashmawy has cemented his role as Ireland's go-to guy for wholesome family viewing. Whether he's co-presenting Comic Relief, working as the people's cheerleader in Wingman, or bringing his mam on wild adventures in 50 Ways to Kill Your Mammy, the Dublin man knows how to deliver uplifting entertainment.
Thankfully, the 45-year-old will continue to do just that tonight on RTÉ One, as he and his team set out on a mission to renovate the homes of deserving families across the country. However, with only nine days to transform each home - and solely dependent on the generosity of volunteer trades and supplier donations - the stakes are high and the pressure is on.
"It's madness," agrees Baz. "I saw the UK series and wondered if it was really as dramatic as they made it seem... then I got on site. The landscaper and the gaffer are nearly swinging at each other and I'm in the middle saying 'Relax, I'll get trees!', he laughs, "it's complete carnage but amazing."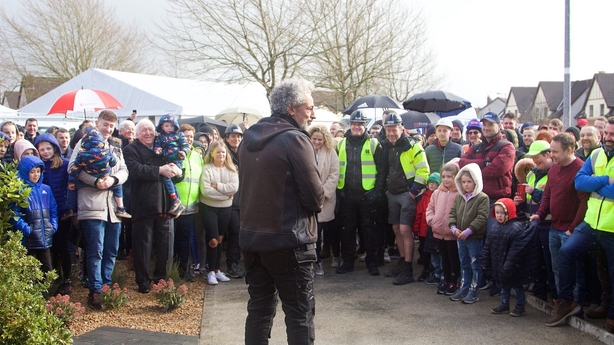 As a series, DIY SOS stands out from other makeover shows as it's not just about the look of the final result or even the function, it's about the kind-hearted volunteers who put their blood, sweat, and tears into getting every project over the line.
In each episode, an army of builders, labourers, trades, suppliers, friends and neighbours come together to volunteer their time, labour and materials to help a local family who has been impacted by a significant loss or misfortune.
"It gives you so much faith in people," Baz confirms. "Under pressure, those volunteers just come up with the goods every single day. You would never ask someone to work like that under normal circumstances. You have to remember, everything is donated - every nail, every sandwich, everything."
"It makes you really proud to be Irish, I really felt that on DIY, I just thought about how I love being Irish because, on-site, the lads would make me laugh so much. You can't get that humour anywhere else. Irish builders, in particular... if they see me coming with a camera, they start running! It was a lovely reflection because they didn't want to be seen, they just wanted to do it for the families."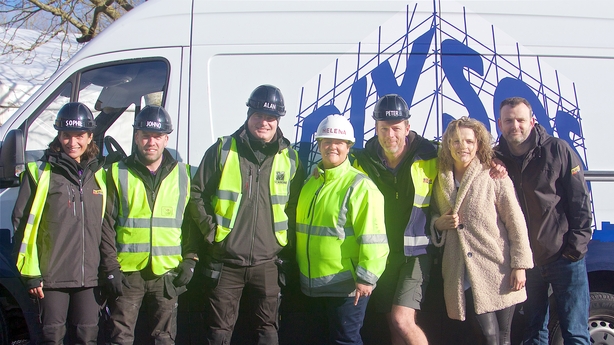 "
To rely on the kindness of strangers and to work under such a tight deadline is hard enough during the best of times, but what happens when you throw a global pandemic into the mix?
"Covid stopped us in our tracks," explains Baz, "we were filming in Kildare and it was locked down so we had to wait until restrictions were lifted, then we went back in and did our last show quickly. We had to do it with a third of the amount of people because of distancing - it was really tough."
"There's this amazing kind of festival feel to everything on-site so I think it was different when everyone was in masks and under pressure, but we still had good fun and we still got it done. That was a real achievement and to see the family go back into their home on that one was amazing."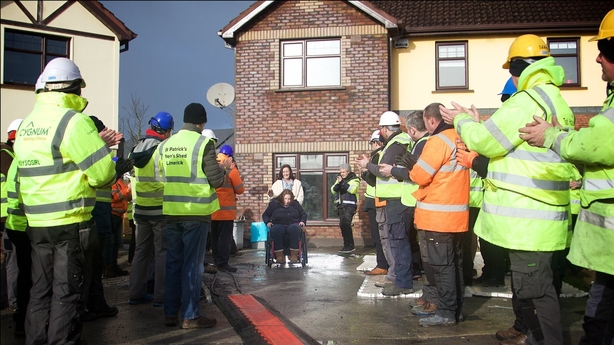 Over the last twelve months, the show has helped to convert the homes of three deserving families – the Barry family in Dundrum, Co. Tipperary, the Mulcahy family in Annacotty Co. Limerick, and the Guihen family in Co Kildare.
"The show really is about the family and the volunteers," says Ashmawy. "My job - and my privilege - is to spend time with these families and hear their stories, and they open up about things that are incredibly personal, revealing and heartbreaking."
"This show is about using TV in the best possible way," he continues. "It's about creating something really positive and good, and there should be 100 of these. We should be doing these around the clock because there are so many people out there who feel lost and alone just like the families on this show.
"And to have strangers travel three hours every morning to get there for 7am to build your house and they don't even know you, all they know is an essence of a story that they have empathised with... f***ing hell. That's amazing, isn't it?"
Watch DIY SOS on Sunday 18 October, Sunday 25 October and November 1 at 6.30pm on RTÉ One.