The Freedom of the open road. There's nothing quite like the feeling of free-wheeling (safely) down a hill and seeing how far you can get up the hill without pedalling. What goes down must go up!
This week's challenge from Dillon Lynch, our outdoor adventurer, is to go for a cycle in your local area and to try to cycle the same distance as your age!
Sam Bennett, the Irishman who won the 2020 Tour de France on points and took the green jersey has inspired a nation. The sixth Irish man to win a stage of this year's Tour de France, with the nation gripped, he went on to achieve victory on the Champs-Elysees and secured the green jersey on the final stage of the Tour de France.
Inspired by Sam, who took up cycling at a young age, now is the time to get your child cycling more as it is a very enjoyable activity.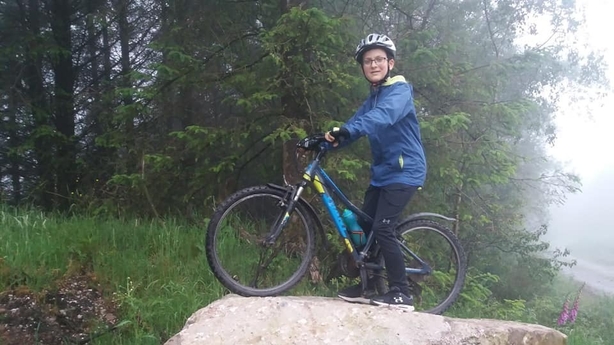 The main thing to consider with cycling is safety. Safety should always come first when encouraging your child to cycle more.
Here's some advice before you hit the hi-ways and bi-ways of the Irish roads:
1. Wear helmets
Both you and your child should wear a helmet that fits. Helmets are cool – they save lives. As a child gets older, they often say it's not cool to wear a helmet. However, from a young age, instil in them that it makes more sense to wear a helmet.
2. Wear high vis clothing
Regardless of the time of day that you go out cycling, it is advised that you all wear reflective or high vis clothing. High vis clothing is so much easier to see even in the bright of the day so drivers can prepare to overtake you or slow down when they see you.
3. Check everything is in order
Before getting on the bike, as a parent, ensure that everything is in order with the bike. The tyre pressure is good, the brakes work, the bell is loud and the reflectors and lights are in good working order. Show your children the checks you do before bringing the bike out so as they get older, they can check it themselves as well.
4. Make sure the bike fits
Make sure that the bike fits and is the right size for them. If it's too small, they'll end up getting frustrated as their legs keep hitting the handlebars or they cycle out to avoid the handlebars – not much fun! If it's too big, they'll end up overextending and not enjoying it either. The key is get your child to really enjoy the feeling of cycling.
5. Start small
Traffic can put young children off cycling. The noise of an approaching car can be off-putting for children, especially younger ones. Try cycling in local parks, tracks and greenways where's there's no traffic to begin with. We're lucky that Ireland has an amazing network of greenways that have been created over the past number of years which allows for very relaxed cycling.
6. Pack a picnic
With all that cycling and exercise, a picnic is a must. A few handy little treats in your bag will always go down well to keep energy levels up.
Cycling is a great way to give children and young people a sense of freedom. Not only is a great way to exercise but it gives them a sense of responsibility as well.
Maybe your child might be the next Sam Bennett and maybe they won't. Either way, cycling is a great way to explore more of the country at a pace that suits you and your family.
For more information on local cycleways and greenways in your area, check out this Challenge Information Sheet. To get your cert at the end of your bike ride, visit trte by clicking here.
Dillon's Adventures' is part of RTÉ's kids documentary strand, My Story, which will air on October 26th at 3.40pm.
All Dillon's Challenges should take place within current Covid 19 Government guidelines.