"Let's go out for a walk" is a common statement made in Irish family households up and down the country, especially at weekends. It has been said more in 2020 than other any year due to the weeks in lockdown when families laced up their shoes to get out their houses. Socially distant walks took place in parks, beaches, housing estates, by riversides, by canals and on country roads.
Well, it's time to spice up the weekly walk by taking a hike, and not just any hike, a hike of a hill or mountain of 200m high or more!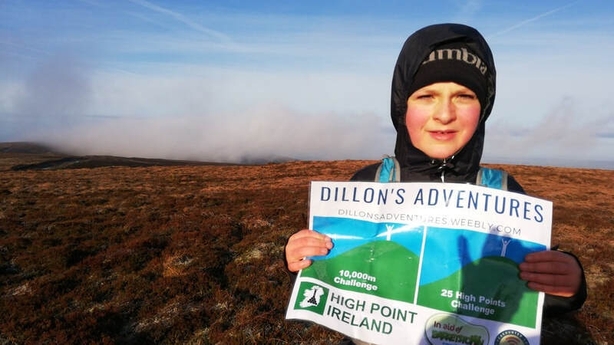 The Challenge
Dillon Lynch, our favourite outdoor adventurer, is challenging all parents and children to get out this weekend. Dillon started hiking at age 3 and in 2016 became the youngest person to climb the highest peak in every county.
No matter what age you are, you can always get out hiking with your children. There is a hike made for everyone's ability. Hiking is a great activity because not only are you out in the fresh air getting lots of exercise but you can now explore lots of fun new places.
If you're ready to put your Indiana Jones hat on, then here is some advice when you start hiking hills with the family.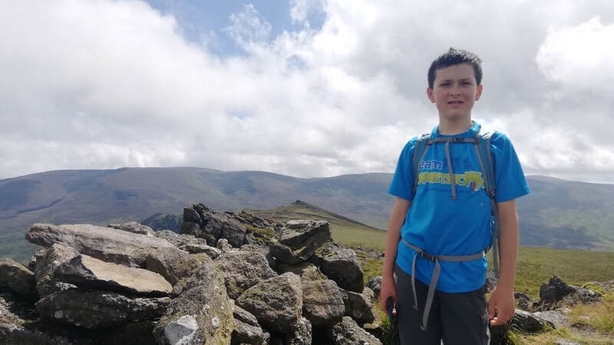 Before you set off on your hike, here are some recommended tips:
1. Wear walking boots, lots of extra layers, including a waterproof layer on top.
The secret to hiking is layers. There is no need to buy expensive gear when you're just getting started. Get the kids to put on their football gear, their skins or anything that they feel comfortable wearing. Same thing as you as a parent, wear something comfortable. The Irish weather changes quickly, how often do we have four seasons in one day? Best to wear or bring a waterproof outer layer.
2. Bring a map, a compass and a GPS device
While maps and compass apps are practically standard on your mobile phone, don't take it for granted. There are times when the coverage is non-existent or the phone dies. So a good old fashioned map will come in very handy.
3. Bring a phone
While you may not rely on it for orienteering, bring your phone with you as you just never know when you need it. If possible, put it in a waterproof bag.
4. Stock up on water and food
Food and water is a must. Nuts and raisins are a great source of energy and are very light to carry. There is nothing like the taste of a sandwich – any type of sandwich – when you get to the top and you look down and all-around at the rugged landscape.
A must is to keep your favourite food to the top as a reward for climbing up. A cheeky little tip is to have something extra special in the car when you get back down….nothing tastes sweeter than looking up the hill or mountain that you've climbed while chewing a treat.
5. Tell someone where you're going
No matter what age you are, what fitness level you are, always tell someone where you are going, your route, and when you plan to be back. Should anything happen, it's good to know that someone is watching out for your return.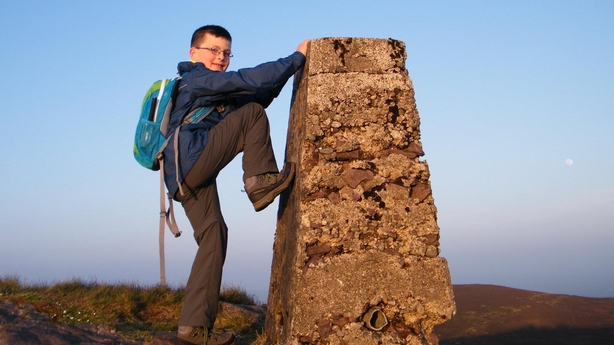 Now that you know what to bring, it's time to go exploring. Ireland is a fantastic place to explore and hiking allows you to discover hidden gems with amazing views of the Irish landscape. There are treks for beginners and experts alike.
Here are a few suggestions to get you started, you can always move onto tougher hikes when you get more experienced. There are more to be found on our Challenge Information Sheet.
Then, when you're finished, you can get your cert by visiting here.
Galway
Knockroe – height 168m
Leitrim
Truskmore (southern slope) - height 631m
Mayo
Minuan- height 466m
Roscommon
Seltannasaggart (South East) - height 412m
Sligo
Knocknarea – height 320m
Carlow
Mount Leinster - height 794m
Dublin
Kippure - height 757m
Kildare
Cupidstown - height 379m
Kilkenny
Brandon Hill – height 515LaoisArerdin - height 527m
Longford
Cornhill - height 278m
Louth
Mouth Oriel - height 251m
Meath
Slieve na Calliagh - height 276m
Offaly
Arerdin - height 527m
Westmeath
Mullaghmeen - height 258m
Wexford
Mount Leinster - height 794m
Wicklow
Sugar Loaf - height 552m
Clare
Woodcock hill - height 310m
Cork
Mount Gabriel - height 407m
Kerry
Geokaun – height 266m
Limerick
Knockfeerina – height 288m
Tipperary
Tountinna – height 457m
Waterford
Carronadavderg - height 301m
Cavan
Cuilcagh - height 665m
Donegal
Barnesmore – height 451m
Monaghan
Slieve Beagh East – height 373m
Dillon's Adventures' is part of RTÉ's kids documentary strand, My Story, which will air on October 26th at 3.40pm. In this short documentary, we accompany Dillon and his dad as they brave the elements to climb to the top of the 49th and final mountain on this challenge, Mount Eagle, outside Dingle in Co. Kerry.
All #dillonschallenges challenges should take place within current Covid 19 Government guidelines.