Dermot Bannon became "addicted" to Schitt's Creek during lockdown. The "warm and cosy" show, set in a rundown motel in the middle of nowhere, was the perfect antidote to the uncertainty and stress of those months of little contact, no travel and constant news cycles. 
Celebrity architects, they're just like us. 
But it's an interesting coincidence, too. The hit Netflix show, written by Canadian actors and real-life father and son Eugene and Daniel Levy, oozes a polite friendliness and charming modesty that Dermot found on his trip to Canada for the newest season of Dermot Bannon's Incredible Homes.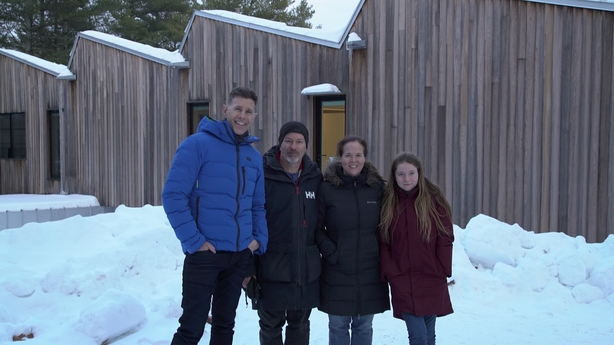 The show has always been about "escapism", the affable host tells me, whisking viewers away to far-flung countries and sharing with them Dermot's joy as he tiptoes around some of the most impressive houses built. 
But as surreal as some of these vicarious trips have been, they've never been more surreal than the show's latest crop – or more needed.
A different world
Filmed just as Covid-19 was making its swift way across Europe and the rest of the world, the newest season of the show captures "a different world in some ways", he says.
"We went to Canada back in January, February and filmed one episode there and we were due to go to Spain. We made the call on the Thursday that we weren't going to fly on the Friday. Spain went into lockdown on the Sunday and then Ireland went into lockdown the following week.
"Feels kind of odd and weird now because it seems like so long ago. There was shaking hands, there were hugs, people standing beside each other, leaning into each other and the second episode had to be filmed in a very different way."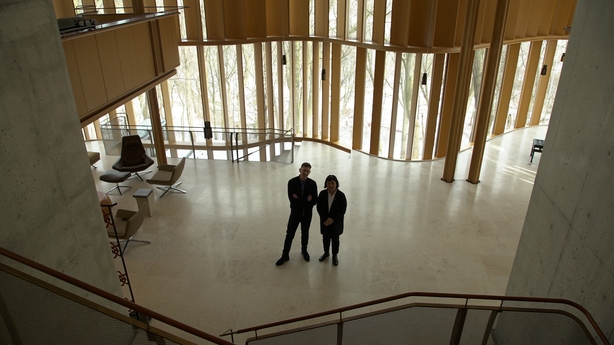 Intent on making it feel "not Covid-y", the crew decided to set the second episode in Ireland, but by the time filming started here, it was well and truly a different world. 
"It's a little bit different and you have to be very conscious of how long you are in a building, when you're talking to somebody because after 15 minutes you have to take it outside", he says. 
"I couldn't shake hands with people, I couldn't walk right up and stand beside them and talk to them for half an hour, which I would normally do. We'd have to social distance, but we were trying to do it in a way that it wasn't noticed."
Sustainability
New lessons came from the homes he visited too, of course, not least in Canada where humility and sustainability were the two biggest takeaways. "When you go to the United States the houses are very big, in some ways they can be a bit brash and people are very much about making a statement about themselves. Canadian people are the opposite. They're very modest."
"They're very worried about the environment, but they're also very worried about how they're homes look and feel on a site so they don't want their house to be the biggest and stand out.
"They can go to minus 20, minus 30 degrees in the winter and so how do you keep a house like that warm without burning every bit of fossil fuel in the world? Fast forward to the summer and it's the opposite."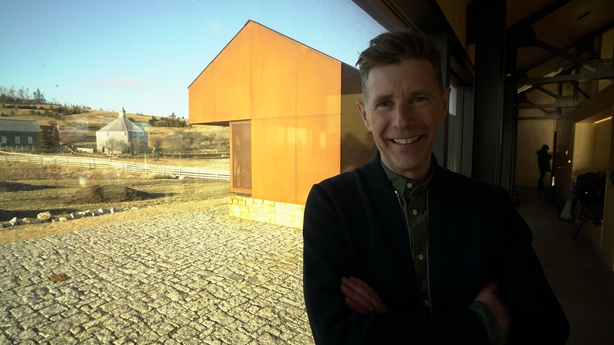 It's a sentiment he's starting to see more and more in Ireland, too, as homeowners become more aware of how sustainable their homes really are. He says "it's where people start now, how the house feels and making it warmer and cosier".
"If I was to look back 10 years ago, people were more consumed with how much space they were getting and what size is this room and can I make it any bigger? Now the first thing on nearly everyone's lips when they sit down is 'We need to make sure this house is really well-insulated, and I'd love to put in a renewable heat pump to heat my house.'"
Stepping it up
With such change coming through in Irish homes, Dermot says he needed to "step it up" for the Irish episode and give viewers something they didn't know before about how and Irish Incredible Home can look. 
"If someone was coming from Australia to film Irish houses they'd say 'It gets really rainy here so it's all about keeping the rain out'. I couldn't do that to an Irish audience, they'd just go 'yeah, we know that'!" he laughs.
"I had to find houses that taught me something that I didn't know before and that I would have questioned. Some of the houses are a little bit divisive and people might say, 'ooh, I don't know if I like that' or 'that's a bit uncomfortable' but they're all houses that we learned from."
Of course, we're all learning more about our own homes now that we spend more time than ever in them. Many of us are realising that our kitchens actually aren't all that functional, our bedrooms aren't actually that soothing or maybe that we simply don't use the space as well as we could. 
It can be tempting – especially when watching Dermot hop from one beautiful home to the next – to pull out the Instagram mood boards and try to redesign your space, but that isn't possible for many of us. But as Dermot says you don't need to overhaul everything to make your space feel better. 
Homes amid Covid-19
"Start to think about lighting and the mood that your home has", he says. "For a lot of people, their homes have become chameleons because for people who are working at home, the house has to be functional, tidy and organised so your brain isn't fried.
"During the day, our houses have to be really functional, but then fast forward to the evening time. People who used to go out and meet their friends, suddenly they can't or go to the cinema. Your house has to become the home cinema, the cosy place for a date night, the family gathering place."
Using blue and purple-toned lights during the day can mimic daylight and boost energy, while red and warm yellow tones at night – or simply candles – can help people unwind.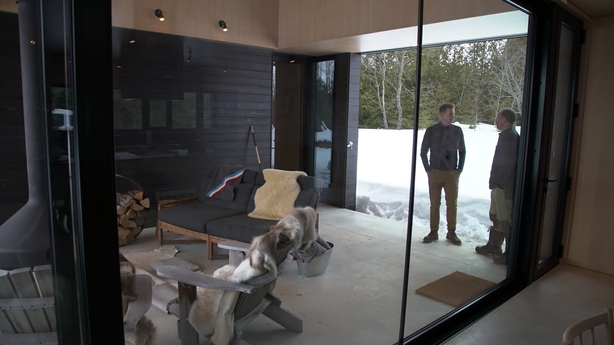 And for many of us, our homes are now our offices and possibly even more stressful than before. 
"Whether we like it or not we're being forced into spending more time in our homes and years ago, I grew up in the 1970s and everything happened at home. Your birthday happened at home, your communion happened at home, your confirmation happened at home. If my mum or dad wanted to see their friends, they come over to our house for dinner. There was no going out."
"I remember being a teenager, your bedroom was where you slept, where you studied, where your friends would call over and you might listen to music or sit around. Your bedroom had to do so much.
"I remember even my own bedroom, I shoved the bed up against the wall so I could make more space, a bean bag here, your desk over there. I used to lie on the floor and put on the headphones, so you'd drift away into another world. It's just using your imagination."
Watch Dermot Bannon's Incredible Homes on RTÉ One this Sunday and every Sunday at 9:30pm and the RTÉ Player .