On Tuesday, October 13, Chief Medical Officer Dr. Tony Holohan stated clearly that this Halloween will be like no other. He said that public health officials want to stop people gathering, and children and families should not move between houses trick-or-treating in the way that normally happens at Halloween.
Dr Tony Holohan (@CMOIreland) says "it's not going to be a normal Halloween. It can't be. We can't have children and families moving from house to house in the way that normally happens at Halloween." #Covid19 #Halloween | https://t.co/yro2bXPnFk pic.twitter.com/yjD6NoS70Q

— RTÉ News (@rtenews) October 12, 2020
However, that's not to say that households around the country can't celebrate All Hallows' Eve. While we adjust to the new 'normal', it is important that we schedule in some family time and visit local attractions that are desperate for our business.
So many venues around Ireland all working hard to keep everyone safe so we can enjoy some family fun. This can be an outdoor event, an online festival, or even a family hotel break. However, it should go without saying that you should only attend an event if it falls within your county's current guidelines.
Here are some of my favourites to try over the Halloween mid-term break; I just wish they were all in my county!
1) Bram Stoker Festival
This year's Bram Stoker Festival challenges Ireland to invite Dracula into their home and enjoy the festival in a fangtastic new way.
The programme of events has been specially curated to offer thrills and chills at home, while Dublin's streets will be illuminated for a special walking tour, which can be enjoyed by individuals at their leisure without fear of crowds
Venue: Dublin & Online 
When: October 30th - November 2nd
We need your consent to load this Instagram contentWe use Instagram to manage extra content that can set cookies on your device and collect data about your activity. Please review their details and accept them to load the content.Manage Preferences
2) Wild Ireland Animal Sanctuary
Recently featured on RTÉs The Bear Man of Buncrana, you can visit Wild Ireland this October and see the 'fang'tastic wolves, bears, lynx and more on their return to Ireland for the first time in thousands of years.
Venue: Wild Ireland Animal Sanctuary, Donegal
When:  Friday 23rd October to Sunday 1st November
3) Halloween at Castlecomer Discovery Park
This Halloween, Castlecomer Discovery Park is focusing on nature and family time as their theme. They are running Family Bug & Nature Hunts every day during the school break and a family friendly scavenger hunt around the park that uses the movie favourite "Monsters Inc" as its theme.
Venue:  Discovery Park, Castlecomer, Kilkenny
When:  24th October - November 1st, 2020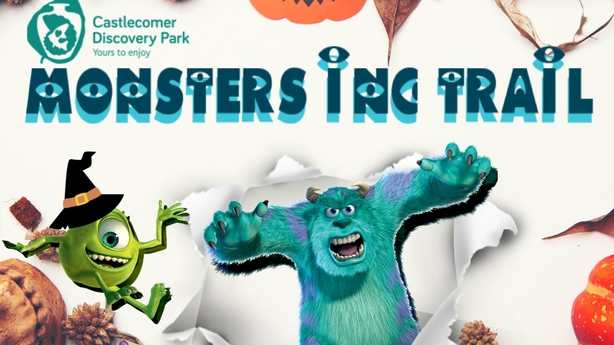 4) Russborough House & Gardens
With an excellent playground, a magical fairy island and maze, parkland walks and walled garden, Russborough House is the perfect family day out over Halloween.
Anyone who spends €20 or more in the shop will have their €3 car park entrance fee returned to them.
Venue:  Blessington, Co. Wicklow
When:  October 30th - November 1st
5) Halloween Trail | Airfield Estate
Enjoy a self-guided stroll through the outdoor Halloween Trail at Airfield Estate.
Follow the adventures of Tot and Bill who discover their aunt Fanny's diary in an old trunk. After brushing off the dusty cover they unwittingly activate the diary's time portal and are transported back to Dundrum in 600 AD during the Viking occupation of the town. Tot and Bill encounter grave robbers in St. Nathi's, a highwayman on the Enniskerry road, soldiers defending The Pale from the 'wild irish' at Puck's Castle before finding themselves safely back at Airfield Estate just in time for All Hallows Eve.
Venue: Airfield Estate, Dundrum, Dublin
When:Saturday 17th October - Sunday 1st November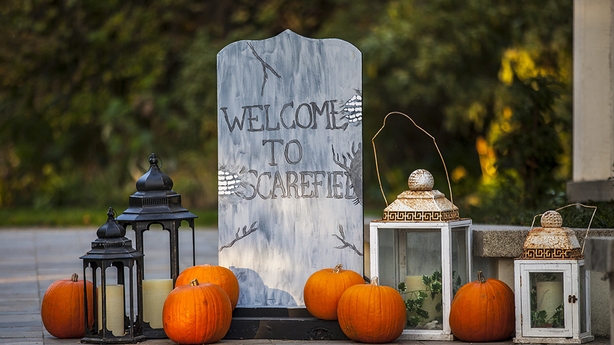 6) Halloween at Birr Castle
Wrap up warm and enjoy the Halloween Mid-term in the autumnal surroundings of Birr Castle Demesne featuring Halloween Pumpkin Trail, Family Quest, Treehouse Adventure Playground and more.
All of the above are outdoor activities, with lots of open space to safely maintain social distancing. Tickets must be pre-purchased online in advance
Venue: Birr Castle Demesne, Offaly
When: Saturday 24th October to Sunday 1st November
7) Retro Drive-In Movies
Retro is Ireland's original Drive-In Movie theatre and will be in Dublin and Wicklow this Halloween. Come in Fancy Dress and have a fangtastic day out at Retro featuring movies like Scream, The Greatest Showman, Beetlejuice, Ghost, Monsters Inc. and more.
Venue: Glenroe Farm, Wicklow | Leopardstown Racecourse, Dublin
When:  Friday 16th October to Sunday 1st November
8) Castleview Open Farm
A new and welcome addition to family days out in Ireland, Castleview Open Farm is set on 14 acres with an additional two acres of sheds and a farmyard in the shadow of the stunning Cullahill Castle. This Halloween, as well as hours of other activities, you can pick a pumpkin from their patch and carve it into your own spooky creation.
Venue: Castleview Open Farm, Laois
When: Tuesday, October 27th -31st - 11am-4pm 
We need your consent to load this Instagram contentWe use Instagram to manage extra content that can set cookies on your device and collect data about your activity. Please review their details and accept them to load the content.Manage Preferences
9) Pumpkin & Fun Family Halloween
Featuring a pumpkin patch & carving, make witches snot, grow your own spooky eyeballs, inflatables obstacles course and slide, footgolf and adventure obstacle course. This is an outdoor activity where 2 metre social distancing can easily be maintained. We will have a one way system in place as you go around the activities in your group.
Venue: Navan Adventure Centre, Meath
When: Tuesday, October 17th, 18th, 23rd, 24th, 25th, 29th, 30th & 31st. 
10) Magic, Murder and Monkshood
Explore the darker side of the Botanic Gardens on this adults-only tour. Throughout human history, plants have been used not just for sustenance and shelter, but also for more unsavoury practices. From poisons and hallucinogens to dark ritual and magic, discover some of the spine-chilling stories about the collections. Group numbers will be limited to 6, plus guide. Guides will wear a mask or visor and you must observe proper social distancing. 
Venue: National Botanic Gardens, Dublin
When: October 17th, 18th, 24th, 25th, 26th & 31st.
11) Halloween Family Friendly Spooktacular Cycle
Why not try a family-friendly Halloween Cycle and Scavenger Hunt in the Phoenix Park during the mid-term break. The tour for smaller children starts at 11:30am while the older children can listen to the tales of the unexpected on a Halloween Haunted Cycle at 16:30
Venue: Phoenix Park, Dublin
When: Monday, October 26th - Friday 30th October
We need your consent to load this Instagram contentWe use Instagram to manage extra content that can set cookies on your device and collect data about your activity. Please review their details and accept them to load the content.Manage Preferences
12) Family Halloween Festival
This year's Howl-O-Ween Festival promises all of the Spook-tacular fun and activities as every other year with a few changes to make sure everyone is safe and following current public health guidelines.  All activities for the 2020 Halloween Festival will be outdoors/outdoor covered and each family will have 2 hours to enjoy all of the walks and activities at the centre. 
Entry includes a hot drink and sweet treat, visit and pet the ponies and pot bellied pig, outdoor craft station, outdoor storytelling, the witch's walk to the Enchanted Forest, Bloody Mary's haunted house, the Halloween Fairy wagon (new) and lots of ghosts and goblins to discover.
Venue: Slieve Aughty Activity Centre, Galway
When: October 24th - November 1st
13) Mid Term Family Breaks
While we may still be advised to remain in our own county, that does not mean we cannot treat ourselves to a family break, especially as most hotels are offering some fantastic seasonal deals.
Why not treat yourself to a one, two or three-night family break at the award-winning Castleknock Hotel located right next door to Phoenix Park in Dublin.
Or enjoy the best of the indoors and the outdoors in Galway with a break in The Galmont where head chef Adrian will demo a range of kid's kitchen activities and techniques, from pizza decoration to baking soda bread and making homemade granola.
Belfast is steeped in ghoulish history. Crumlin Road Gaol in Belfast said to be one of the North's most haunted buildings and rumour has it there's a Belfast Harbour ghost on the loose too. It might just be the perfect city to indulge in the thrill of being spooked and an opportunity to stay at the new Titanic Hotel.
The K Club in Kildare has terrifyingly tremendous themed treats for kids and grown-ups this Halloween, a cleverly curated Madness & Mystery Halloween activity programme running daily from Tuesday 27th to Saturday 31st October with something for everyone to enjoy.
Venue: Various Hotels throughout Ireland and Northern Ireland
When: October 24th - November 1st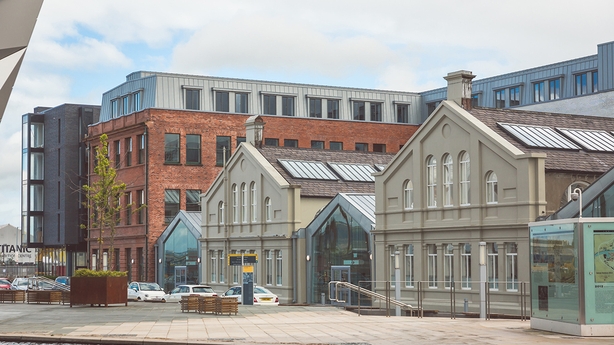 14) Virtually Trick or Treat Around the World with EPIC
This Halloween, ancient Irish Druids, Warlocks and Witches will be taking over EPIC to bring back the Celtic festival of Samhain – and they want you to join in the fun!
Hear the ghostly tales of old Irish traditions, from turnip carving, bonfires and spellcasting, to the mystery of the Pooka. Then, Trick or Treat around the globe and bring to life the celebrations of Halloween today with your creepy crafting creations. From Irish soul cakes to Mexican Sugar Skulls to the Chinese Hungry Ghost Festival, you're sure to be in for a fright!
To take part all you need are some colouring pencils, markers or crayons; sheets of A4 paper; a pair of scissors; and some sticky tape to take part. Be sure to join in the festive spirit from the comfort of your home and wear your spookiest costume!
Venue: EPIC Irish Emigration Museum, Online & Dublin
When: October 24th & 25th at 2.00pm and October 29 & 30 at 11.00am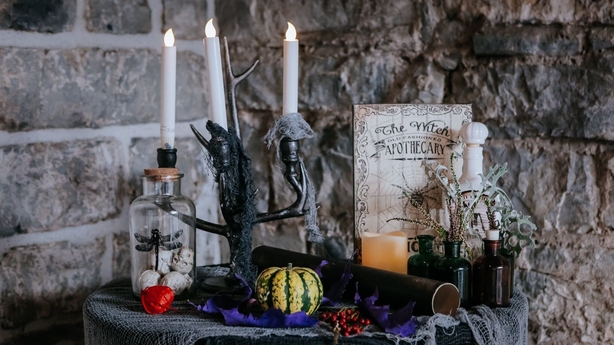 15) Halloween at The Rediscovery Centre
The Rediscovery Centre in Ballymun is running a few different events in the lead up the big night including a Halloween Costume Workshop, Halloween Arts & Crafts and a Make Your Own Scarecrow Workshop.
Venue: Rediscovery Centre, Dublin
When: October 17th, 24th and 31st
NB: Please check with any venue before traveling as government advice and restrictions can change at any time.
YourDaysOut is the No.1 community in Ireland for people finding and sharing fun things to do including events, family breaks and halloween events in Ireland. Businesses can also add extra tools to their pages to reach new customers, engage with regulars and create tickets to sell online, for less.