Lucy Kennedy returns with a new season of her reality show. But what is it really like living with Lucy? Donal O'Donoghue pops the questions.
"'RIGHT!' I said to my husband, Richard, I can't go to their houses so they are coming here!"
Lucy Kennedy is recalling a mad idea she briefly had in the middle of the pandemic when her popular TV show, Living with Lucy, needed to be dramatically revamped. It was then she had her Eureka moment, fuelled, it should be said, by a glass or two of Malbec.
"Right!'" she said to her hubby before he calmly put her back on the road to sanity. "Richard said, 'Luce, why don't you just go to bed and rest? There is no way anybody is going to come and live in our house for a TV series.' He was right of course. It would have been insane."
Lucy Kennedy is in her car (hands-free, kids-free, born free) having just wrapped her breakfast show on Radio Nova (aka her dining-room, since mid-March). Now she is en route to doing the voice-over for the opening episode of Lodging with Lucy, a happy machine in perpetual motion.
"Gooood morning", she trills before launching into what will be different about the new Covid-shaped series. Filmed in "a posh house" in County Meath, all six guests will be Irish, among them the duo of Mario of Rosenstock and Ian Dempsey, the redoubtable Adele King aka Twink and football legend, Paul McGrath first through the door. If you've watched before, you'll know the score.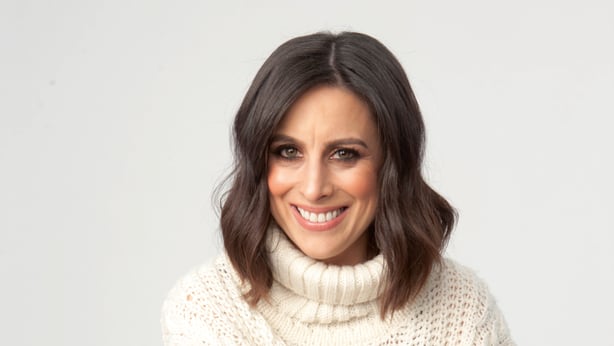 Living with Lucy, on the go since 2008, is the perfect vehicle for the ebullient Kennedy: the broadcaster who cut her TV teeth living with Ballydung's baddest, Podge and Rodge. "I am fearless when it comes to people," she says. "I realise now that my only skill is that I genuinely love people." Yet she says the Public Image Ltd is not the full story. "There is a shyness in me," she says. "Whenever I say that, people laugh. But those close to me know the truth of that. I'm not naturally confident, but I am completely confident when it comes to talking to people. In recent years, and definitely, since becoming a mum, I've become fearless."
Lucy (44) has never made any bones about family being the most important thing in her life. Or, as she once put it: "my desire to have babies has always been stronger than my desire to be Graham Norton". That innate broodiness was there from the beginning. "I sponsored a baby killer whale, an Orca, for ten years so I've always had a maternal side," she says as evidence of her maternal instincts. "I've always loved animals and children and thank God it happened, because there was always the chance it wouldn't. While I knew that I'd like it, I didn't realise that I'd love it."
Now she's a mum to Jack (10), Holly (9) and Jess (3), "great levellers" in these uncertain times. "During ad breaks on the radio show, I'm packing lunches for school and doing French plaits," she says. "I did struggle for the first month of the pandemic. They'd come in during the middle of a live link, someone had to do a poo and so on. It was manic like it was for lots of people. But if my kids are okay, I'm okay. They are the reason I never left Ireland. There were times I flirted with a move to the UK but it was always family that kept me here. I'm a home bird through and through. I love Ireland. I love being Irish."
Lucy loves lots of things: baby killer whales, watching her kids swim in the sea (while she sips coffee and cradles a hot water bottle), having the craic on breakfast radio (with co-host Colm Hayes) or writing children's stories (her second book, The Friendship Fairies Go To School was recently published by Gill), fairytales drawn from life. "I had a great childhood," she says. "I grew up by the sea in Sandycove in Dublin. My parents separated when I was 15, but it was amicable and they remained friends." Currently, in the throes of buying a new home (Dermot Bannon was her go-to for advice), a seaside location was always priority. "I want my children to have what I had."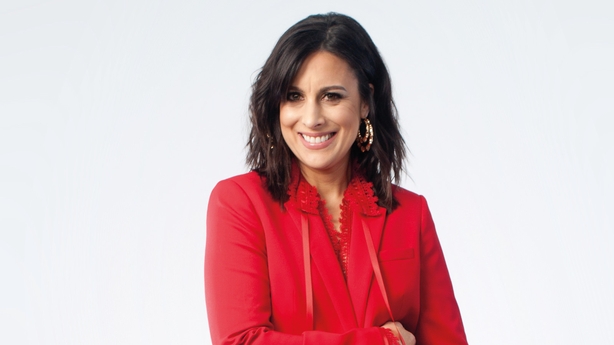 Lucy is the middle of three girls: older sis lives down the road, younger sis lives in New York, and all three are thick as thieves. "I have my dad's crazy laugh and my mum's creativity," she says. The former she describes as being like "a donkey in labour" and recently described it as her worst physical trait. So what would the woman who frowns at the idea of Botox or cosmetic surgery ("I will always have this big arse, I've got cellulite and my nose annoys me" she said last year), rate as her best physical feature? "Oh God, I've gone to the dogs, so right now I reckon it might be my hair. I have shiny hair, but the rest is awful."
Early jobs included a year working in Paris as an au pair and cabin crew with CityJet. At the age of 28, just before her media career took off, she studied psychotherapy in Dun Laoghaire. Part of the foundation course required her to undergo therapy herself. "I learned that I'm a very emotional person, very soft," she says of those sessions. "The therapist said that it all stems from my parents' separation. I never thought that could be the case, but I suppose we all have put something away into our subconscious. And I was like an onion, all these layers being peeled back. I am a very mushy person. But that compassion has helped me to do Living with Lucy."

In 2017, the rightwing commentator, Katie Hopkins, was a guest on Living with Lucy, a controversial choice that prompted a barrage of online abuse for Kennedy. "Living with Katie Hopkins I don't regret for a second," she says now. "Someone should shine a light into that dark corner and I'm glad I did and I'd do it again." The broadcaster later said the backlash made her stronger, tougher. "I don't forget things easily," she adds. "Some of those people later watched the programme and messaged me privately to say sorry, but they didn't do it publicly. If you are going to have a go, that's okay, but don't sneak back afterwards and say sorry privately. It was just a job and I was doing my job."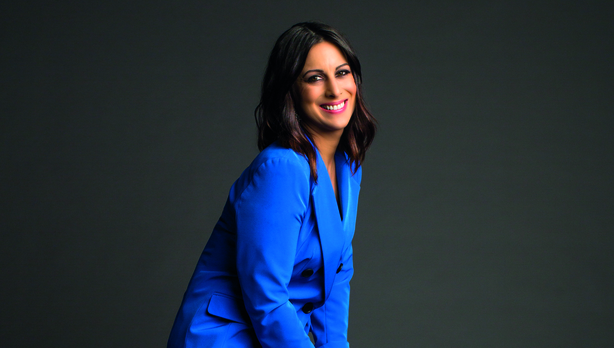 Yet she is still a bit of a softy. "I cry the whole time," she says. "I don't mind crying a lot and I would encourage my children not to be self conscious about crying. It's brilliant to let it go, because it has to go somewhere. So I love a good cry and feel better afterwards." And the Katie Hopkins experience made her more wary of social media. "Twitter is a nasty place," she says. Isn't she still on it? "Only for the radio show," she says adding that Instagram is her thing because the people are nicer. It is also her connection to the world as both she and Richard (they married in 2008), work from home, ships passing in the day, binging on The Duchess by night and worrying about her children round the clock.
"I'm a young, fit, 44-year-old, but I worry about my children all the time," she says. "They are pretty much the only thing that I worry about. I made my will recently in light of all that is going on with the pandemic and the rest. We wanted to make sure that our children are protected and yes, I do worry about them all the time. And all the media they are exposed to and mobile phones and aaaarrghhh. I'm fighting the mobile phone thing even for our 11-year-old. 'Over my dead body' I say –I know that I will have to succumb at some point, but I will cling on as long as possible."
So what's next? Having churned out the second Friendship Fairies book during the early days of the pandemic, Kennedy has already mapped out the next installment. "I reckon I have about 20 children's books in me," she says, throwing a random figure into the air (are you listening Gill Books?). Her dream is to return to her studies in psychotherapy one day, but for now there are enough plates spinning, not least that doer-upper home, the radio show and the possibility of a new TV gig in early 2021.
Yet ask her about her plans for the months ahead and the girl-next-door plays the girl next door card. "I'm just going to get into my pyjamas and drink wine," says Lucy and laughs that laugh.