It's not easy under "normal" circumstances to get the news that a longed-for pregnancy may not be viable. Pandemic measures in maternity hospitals have created a whole new set of issues, like the physical separation of women from their partners at a time when they both need support.
Joe Duffy heard stories of recent miscarriages from several women on Liveline this week. He took calls from men who spoke about being unable to attend clinics with their partners to offer their support, to ask questions and deal with their own fear, grief and loss.
Vinny, the drummer from Kodaline was also in touch with the show to share his fears and excitement at the impending birth of his first child.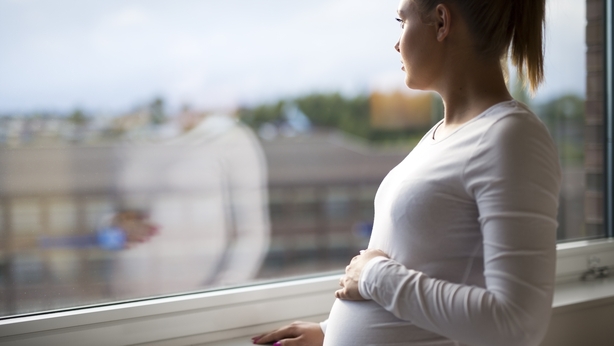 The stand-out issue for most callers was the one of isolation; being separated from a partner or loved one while getting bad news, waiting alone for it to be confirmed, often while in physical pain and trying to hide the tears before facing the world again.
Sharon told Joe the story of her recent miscarriage and the emotional impact of having to leave her partner at the door of the hospital, as she waited to find out what the outcome would be:
"It was just torture having Pat outside the door, where I could see him, and me sitting there. And because I was still in public, I couldn't take off my mask. And I was crying so much I couldn't breathe."
Sharon says they missed out on grieving as a couple as the experience affected them both; and yet they were going through it physically apart: "Even if he could have sat beside me holding my hand, I mightn't have been crying as much, because I was crying for him as much as I was crying for me and the baby."
She says it would have been a huge help to have her partner there to act as a tag-team when it came to getting the information they badly needed: "I think that if Pat had been beside me, he might have thought to ask questions that I couldn't. I couldn't even speak."
Another caller, Siobhán told Joe she miscarried a month and a half ago. She says she felt the lack of someone to hug when she got the bad news was devastating.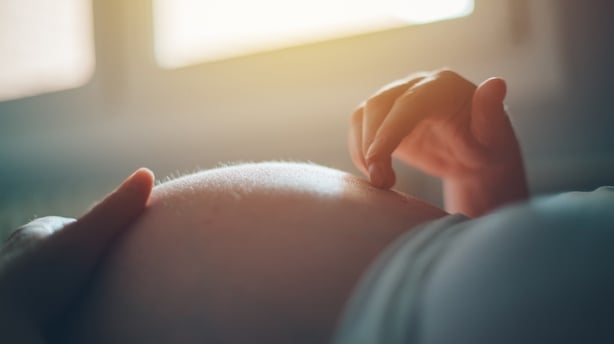 Siobhán says she feels strongly that the general trauma women go through in pregnancy and giving birth is not sufficiently factored into maternity services at this time. Siobhán thinks women's views need to be canvassed more often:
"We're trying to tell a story here and we deserve to be listened to."
Each person shared a deeply felt personal story, and both men and women called in to the show. Another contributor was Vinny May from the band Kodaline.
Vinny offered his condolences to previous callers who had lost pregnancies and spoke about his frustration at not being able to attend appointments with his partner, as they wait in great excitement for their first child: "Childbirth is a special occasion, and to not have the support of a partner there is just kinda crazy. We have to sit out in the car, like, you know, and just wait on a text message or a phone call."
Each of the many callers shared a deeply personal story, in a Liveline totally given over to the topic of pandemic maternity: such was the response from the public to the issue, and you can listen back to the full programme here.
If you have been affected by the issues raised on Liveline, you can find information on helplines here.