This morning on The Ryan Tubridy Show on RTE Radio 1, Ryan spoke with Steven Simmons, a Tipperary man who was paralyzed following a road traffic incident that occurred last summer.
It was Steven's second year working as security for the music festival and, after a day of setting up tents, he headed home late on the Thursday night with a friend. It was on their journey home that the crash occurred and the then 24-year-old suffered a severe spinal cord injury.
"I can remember coming up to the crash and about five minutes after it and then I just passed out," he explained. "The last thing I remember was that I couldn't catch my breath. I woke up then in the spinal injury unit of the Mater Hospital."
"They told me that I would never walk again and that I'm lucky to be alive," he continued. "The extent of my neck break... he said he'd seen nothing like it in the years of doing the operation."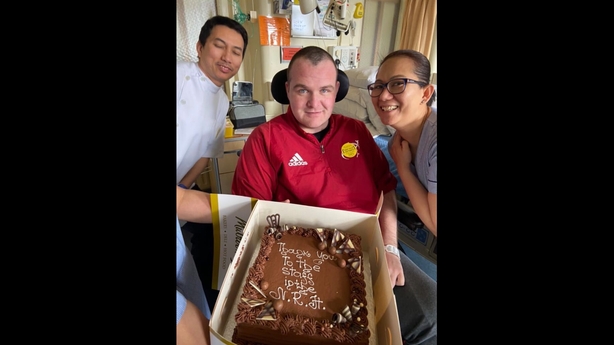 Having fractured his C6 and C7 vertebrae and having severed his spine, Steven will require full-time care for the rest of his life and is currently living in the care of Clarinbridge Care Centre in Galway. On this morning's show, he explained how the support he has received from family and friends helped him through the past year.
"At first I was down about it and thinking, 'how am I going to back from this?'," he told Ryan. "But I don't know, the support and the positivity I had from family and friends and carers, they just pulled me through. There is life after a spinal injury."
"My old life is dead, but I'm starting a new life now that I'm happy to start," he continued. "The support around me...I can never thank them all enough, they have done so much for me."
At the moment, due to COVID restrictions, Steven is allowed four visitors per week but says he mostly looks forward to seeing his nanny Brigid walk through the door. Steven told Ryan that he is hoping to return home to Roscrea, Co Tipperary, once enough money is gathered to build an extension with necessary modifications to his family home.
"My next stop is home. Yesterday I received news that the build for the extension is starting next Monday, fingers crossed," he explained. "It's a wet room, a bedroom, two storage rooms and the inside of my mother and father's house needs to be adapted for me to go in."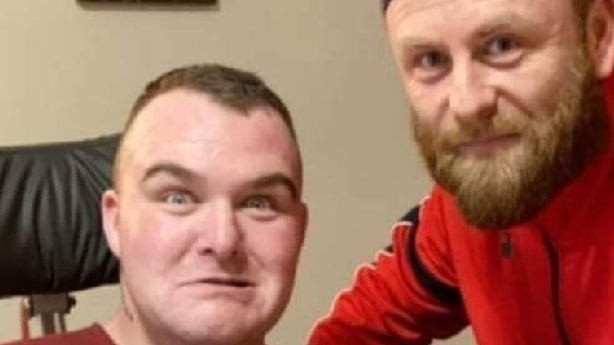 A GoFundMe page had been set up by his family and friends and the total currently stands at just over €46,000, with over 1,000 donations to the account since Steven's interview on the show this morning. The modifications needed to allow him to return home will cost €82,000.
"It's a struggle," he said of raising money get back home.
Last week, Steven started a 100-mile challenge on a hand bike for The Mater Hospital, raising over €1,200: "I just wanted to give back to The Mater, because they literally saved my life there."
Steven said that getting home would be like winning the lottery to him.