As co-anchor on Ireland AM, Ciara Doherty is in viewers homes every morning but reveals to Janice Butler that she's a very private person. The broadcaster also chats about becoming a mother last year, challenging herself and her career back-up plan.
"I'm a private person and I'm not particularly comfortable with putting all aspects of my personal life up on social media. I'm always looking to do more, expand my horizons and challenge myself a bit."
"I would be a perfectionist by nature but when you're a working mother you have to be willing to let that go, it's just not possible."
It's been a very busy week for broadcaster Ciara Doherty when I catch up with her - she's been doing the regular 'crack of dawn' day job as co-anchor on Ireland AM as well as filling in for Ciara Kelly on her lunchtime radio show on Newstalk and she apologises if she's not making any sense.
She admits that while exhausted, she's been enjoying the new opportunity on the airwaves. "It's just lovely to do something new and different and to challenge yourself and feel yourself being scared again."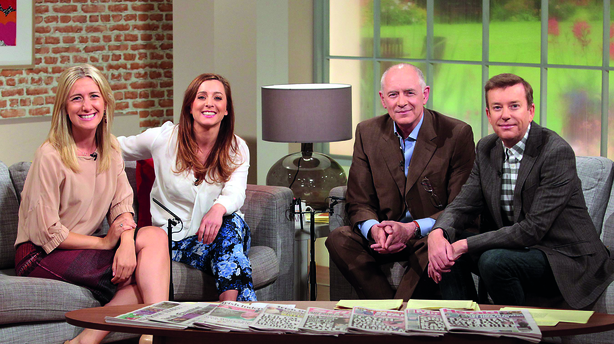 Ciara, originally from Donegal, began her career in broadcasting in ITV in the UK before returning to Ireland to work as a researcher on the breakfast show in Newstalk, so she's gone full circle, returning to the station as a guest presenter. "It's nice to come back as one of their broadcasters, I recognise a couple of the faces around the place from that time."
Has it given her a taste for radio?
"Yes, definitely. I love it - it's quite different which I didn't expect but it makes me realise that when you're working in TV there's so many other things to take into consideration and when you take all that away, it just becomes about you and the listeners and I've really enjoyed that. And no hair and make-up of course."
The last time I met Ciara she was almost two weeks overdue on her first baby and anxious to be on the other side of it. She gave birth to a baby girl Renée (now 16 months) in 2019 and she admits that it's completely changed her and husband Richard Stern's lives.
"I absolutely love motherhood. It's the best thing we've ever done. We absolutely adore her, she's great fun. We don't remember life before her. Are we slightly sleep-deprived? Yes. She's not the world's greatest sleeper and I do find that tough, there's times when I'm completely wrecked but it's worth it."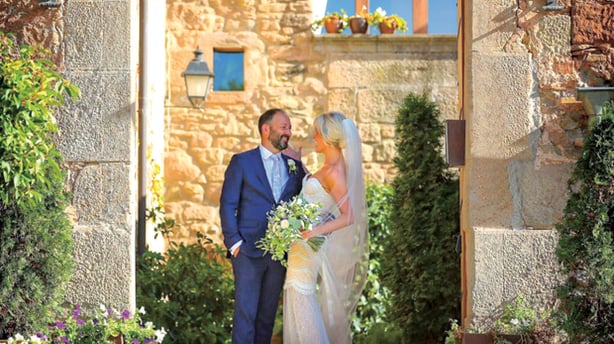 The couple, who married in Spain in 2017, made the decision early on that they wouldn't be sharing any images of their new bundle of joy, choosing to keep her off any social media platforms. While Ciara may be on television, she describes herself as a very private person, which extends to her family.
"I'm not particularly comfortable with putting all aspects of my personal life up on social media. On a programme like Ireland AM, you tend to share a lot of your life anyhow so I like to be able to hold some of it back just for us. Richard would be a very private person too so we want to respect Renée's privacy also. I like to come home, close the front door and let this be our space," she says.
She describes her own childhood in Donegal as 'idyllic'. She had lots of dreams as a young girl, one of which was to be a country music singer but she laughs that it was quickly dashed "when I realised I wasn't very talented."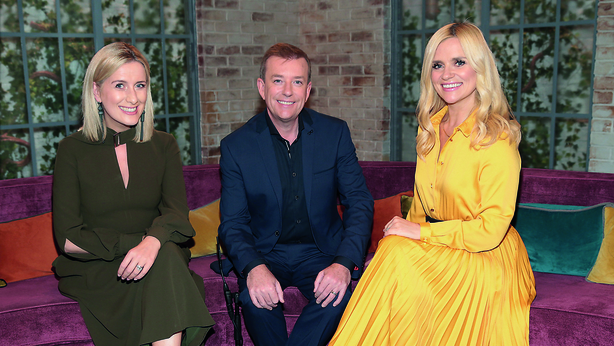 She always had an interest in journalism but didn't feel confident enough leaving school to enter that realm. Instead, she pursued a degree in Law, but the lure of working in the media was too much of a draw and she went on to study Journalism, admitting that her legal qualifications and time in college gave her the confidence to do so.
While she's had an extremely successful broadcasting career, she's been smart enough to secure a back-up plan should the on-screen work ever dry up. She went back to college part-time seven years ago to Kings Inn and qualified as a barrister. Does she ever think she'll practice?
"I would never say never because, to be honest, the media can be precarious and I don't ever want to be in a position where I'm scrambling to stay on air," she remarks.
"There are not that many media platforms in Ireland and I want to give myself options should I decide I don't want to broadcast anymore or should the powers that-be decide they don't want me. It gives me a back up and a sense of security and I also really enjoy the law."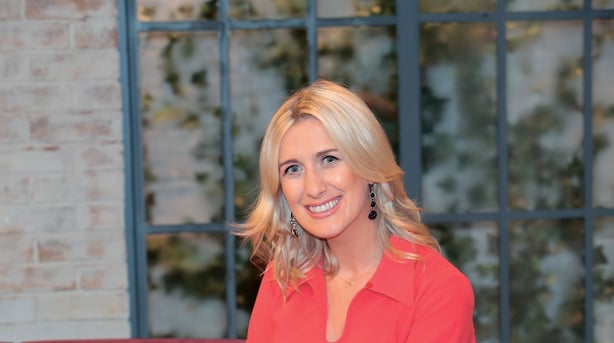 In an interview for the Guide two years ago, when she took over from Sinead Desmond as co-anchor on Ireland AM, she revealed that she'd like to have her own show by the time she's 40. Now at 38, I ask her how close she is to that plan. "Did I say that?" she laughs. "Never put a timeline on something Ciara," she scolds herself, adding. "I would love my own show, something in current or social affairs, whether it will materialise or not that's another thing. In saying that, I'm genuinely very happy on Ireland AM, it's home for me now, I love the programme and I've a great relationship with the presenters on it."
Ciara had been part of the Ireland AM team for two and a half years before she took over from Sinead. Prior to that she had been working in the New and Public affairs documentary unit for the station and she describes herself as a "total news junkie". "You're more likely to find me reading the Irish Times than the showbiz section of the Daily Mail," she laughs.
She's certainly not afraid to push herself and has made a promise to do things that challenge her professionally in the coming year.
"I'm always looking to do more, expand my horizons and challenge myself a bit. I watched that brilliant documentary on Samantha Barry (Editor of Glamour in the US) recently and one of the lines she said in it was that she had never gone for a job that didn't scare her and that really stuck with me. I think it's a good thing to be somewhat scared at work and I'm going to try and approach the rest of my career like that. Otherwise, you get too complacent or laid-back, so that's my new approach for 2020 onwards."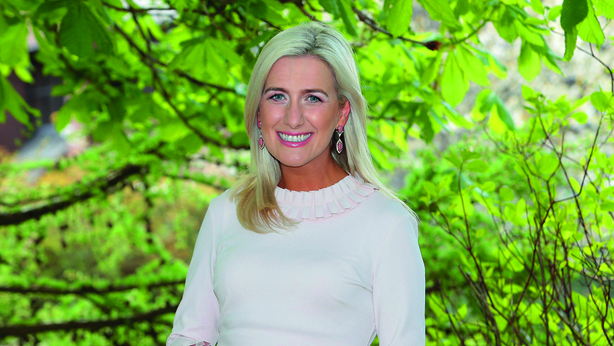 Although she's a high achiever, she tries not to put too much pressure on herself to be perfect at everything; a pitfall that many working parents fall for.
"I think that's the rock you perish on," she says.
"You can almost have it all but you just can't necessarily do it to the level that you hoped that you could. I think you can have a career and a family but if you try and be perfect at everything, that's when things go belly-up, you have to cut yourself a lot of slack. If you're trying to achieve perfection across the board in your life, it all falls apart. I would be a perfectionist by nature but when you're a working mother you have to be willing to let that go, it's just not possible."
She did a week working from home during lockdown, broadcasting from her home, but she admits she found it easier to go into the studio than trying to juggle being on camera and minding Renée. "It's easier to leave the house, do your job and come back and be with her. I think that's what a lot of working parents found really difficult during lockdown; trying to work at home full time and child-mind full time."
Ciara, Richard and Renée finally got back to Donegal last week, admitting she was reaching 'burnout'. It was an emotional reunion with her parents and siblings who still live there and who she hadn't seen in four months.
"It was exactly what we all needed, just to re-set. I had missed them all so much."
She's a Donegal woman at heart and while her work is in Dublin, she still dreams of the space and freedom her childhood home brings. "There's nothing like getting home to Donegal, my shoulders drop about two inches once we hit the M1," she says with a relaxed sigh.
"I would love to get to the point when I'm a little older that I could take the summers off and head up to Donegal, get a mobile home on the beach and give Renée a flavour of the childhood I had - that's the dream."