Patrick Osborne, gardener and first-time novelist, wants us all to cultivate the reading habit. No objections there from Ryan Tubridy, who's more than happy to tackle one of his all-time favourite topics: the joys of reading.
Growing up in Dublin's North Inner city, the little blue library card was Patrick's passport through the doors of Capel Street Public Library and beyond, into a hundred different worlds; waiting to be discovered. Fast forward through his horticultural studies in Dublin's Botanical gardens and a move to his current home in Killarney, Patrick says he took his love of reading more or less for granted.
Until, that is, he realised that many men he knew didn't read fiction; while others hadn't read any kind of a book since their schooldays. Patrick thinks men may be missing out on novels because they can't find a way in:
"A lot of the lads just don't tend to read, or they said that there's not really stuff there that interests them."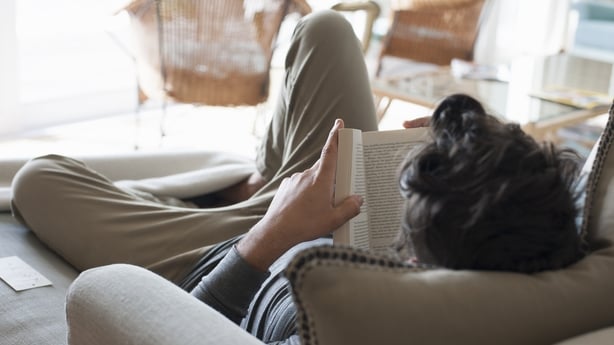 After some digging, Patrick told Ryan that he turned up a statistic on the profile of fiction readers that revealed a surprising gender gap:
"I couldn't believe the gender imbalance; it's about 80:20 women read more than men."
Patrick says he's convinced that once men find a way in, they will enjoy fiction and it won't feel like a chore:
"You could be transported anywhere in the world with a book. You know; a good adventure book. The amount of stuff that you learn and pick up from a book: it's not like your homework, it's an enjoyable thing."
The relatively low numbers of men reading fiction is having consequences, Patrick says, far beyond just missing out on the fun of reading, and he thinks this has got to change:
"If there's such a huge imbalance, and we all think this is such a great thing to do, what are we doing about it? And particularly among young males, there's a lot of mental issues; disenfranchised, I found a lot of the lads are disenfranchised."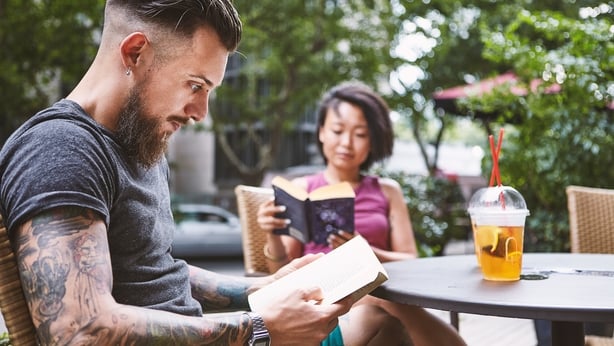 Patrick thinks the benefits of reading spill over into our everyday interactions, and without reading, people are worse off:
"We've lost a lot of conversation. Or they don't engage in a lot of conversation. I think because they lack the confidence that they're not garnishing from reading."
Cheered on by his mother, who he says is the poet of the family, Patrick has written his first novel, Baxter's Boys which he says is about a pub football team:
"It is a comedy, but like that, it touches on a lot of social ills; loneliness, homelessness, domestic abuse, substance abuse; but from a male point of view. Because obviously you write what you know about, and I couldn't do justice if I was trying to pretend I was writing about a female character; and they go on an unprecedented cup run, despite all the goings-on."
As well as finding the right book, a bit of support and encouragement never goes amiss, Patrick says. He credits his four sisters with playing a big role in his love of books:
"Bear in mind, Mam and Dad might have been busy with work, the sisters, there'd be someone that would read with you. You know, read a couple of pages. And I think we're losing that, well, some of us have lost that. Just that: Put down the phone for five minutes, and just read."
For further chat on book clubs, more information on Patrick Osborne's debut novel and the books that Patrick raves about from other authors, listen back to the full interview here.
Patrick Osborne's first novel Baxter's Boys is published by Orla Kelly Publishing.