Stand-up comic and Torchwood alum Tom Price has struck gold in a crowded podcast market by probing the Amazon histories of his guests, all the way back to the turn of the millennium.
He spoke to us about changing trends, lockdown laughter, and how his guests on My Mate Bought A Toaster react when their most personal purchases are laid bare…
Where did the idea for the podcast come from?
"I bought endless crap when we first had kids, and I was going through my history trying to find a special pillow I'd bought that's supposed to help them sleep. I accidentally ended up back in 2001, and my purchases were just the weirdest things.
"It was like time travel. There was me – this tired, late-30s dad creature – suddenly looking at the greatest hits of Britney Spears on DVD, Brain Training for the [Nintendo] DS, and a VHS recorder. I bought a VHS recorder in 2001 – what on earth was going on?
"Being the easily distracted idiot that I am, I fell into my first Amazon hole, much like we're all used to falling into YouTube holes. I'm a stand-up comic and I do interviews on my radio show, so I thought if we started interviewing people about purchases, it could bring a lot of things together."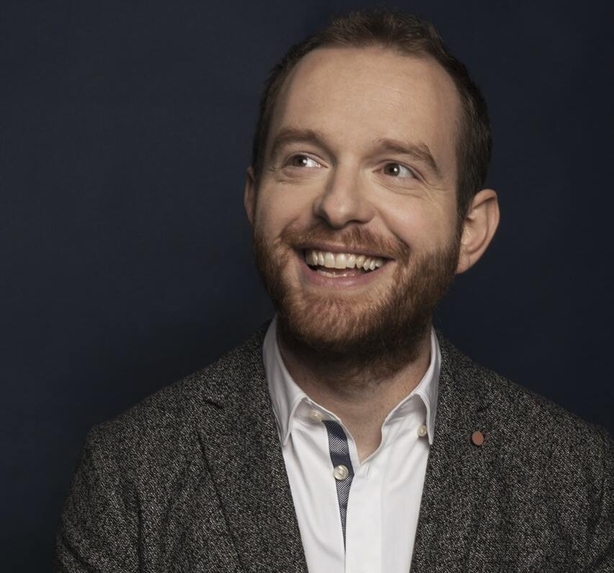 Can you get a real sense of people from their purchases?
"Yeah, I think so – people are often quite shocked but strangely heartened by their purchase history, as they're often trying to help themselves. They've bought some incredible self-help books. My favourite was [comedian] Cariad Lloyd, who bought Improve Your Handwriting, Improve Your Life – that actually exists."
Have you done a podcast on yourself?
"That was a Christmas special in series one. I was stunned by how much money I spent on things that are now all but free, which raises big questions about how we should pay for the arts. I'm not saying 24 starring Kiefer Sutherland is 'art', but we used to spend 50 quid on box sets.
"I did one with Ben Smith – broadcaster, comic, and Zadie Smith's brother – and he'd spent a grand on a DSLR camera, piles of DVDs, and a high-quality microphone. We have all of those on our devices now."
New episode please thankyou. The wonderful @laurajaneauthor allows me to idlely browse everything she's ever bought on Amazon while she tells me stories about living in a convent, owning several Nutribullets and where to get the best dream after-care. Link in bio! pic.twitter.com/tg1nS7FNVO

— toasterpod (@toasterpod) July 15, 2020
What was your strangest purchase?
"Probably the dog biscuit cutter, for when I was making Christmas-shaped biscuits for my dog."
Have you had a favourite guest?
"Dom Joly was very, very good, because his Amazon history told the story of his life beautifully. He [left] the BBC, and immediately bought an Xbox and a 500-metre Ethernet cable so he could play Call Of Duty in his home gym."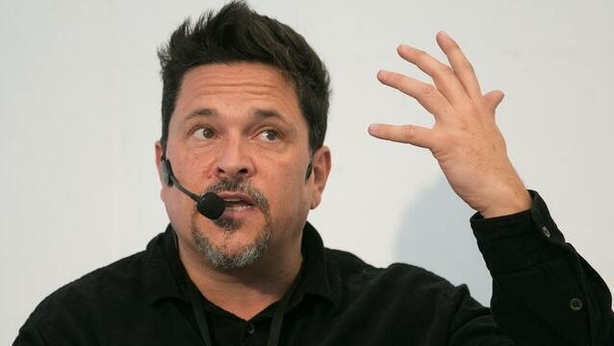 And a favourite guest purchase?
"One that always stands out is Kate Lawler, who was on Big Brother, buying a hot tub as a gift for fellow Big Brotheree Alison Hammond in 2012, so they could have a Big Brother reunion party. No one else ever knew about it."
Are there tells you've learned to spot?
"The one I love is that absolutely without fail, people hit 40 and start buying vitamins.
"I had Harriet Scott on, the breakfast radio DJ, and she had bought [a title like] How To Bring Spice Back Into Your Love Life After You've Had A Child. She bought it in February, and had her second child that November, so it became apparent that this book created the coming together for child two."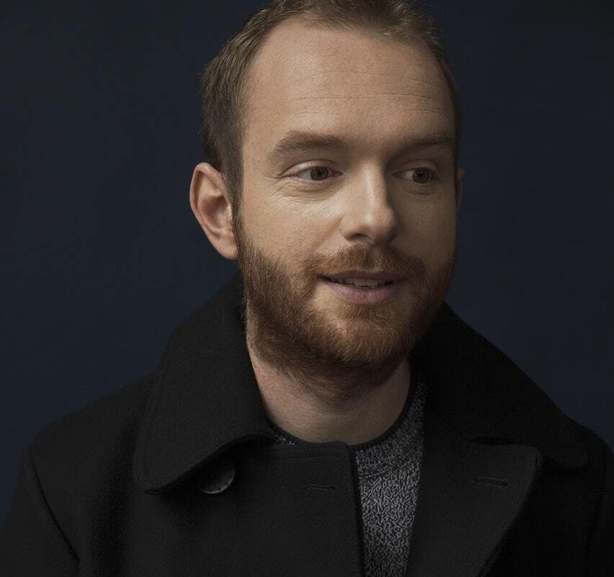 Has lockdown been difficult for the podcast?
"In one sense it's better, because I don't have to give all the visual cues I would when speaking face to face. I record it my end and log into their Amazon [account], so I can rummage round while they're talking. 'Oh yes, tell me more' – while I'm looking at the sex toy they just purchased."
Have there been many sex toys?
"Oh yes, we had one the other day – they'd tried to archive it but couldn't because it hadn't arrived yet. It was brilliant because the toy was designed to delay the moment of gratification, but had itself been delayed."
Good morning! The magnificent @OllyMann joins me today to bring his dynamite shopping listory to the public. This extract shows just how sizzling things get. https://t.co/gPn62vNcVe pic.twitter.com/lIs1dQVBrh

— Tom Price (@pricetom) April 29, 2020
Was there anyone whose purchases didn't represent them?
"There was one – [comedian] Carl Donnelly. He bought things like How To Do Psychic Readings Through Touch and the Communist Manifesto. He had this weird, alternative side that I don't think even he realised was there.
"You get to know people really well by the end of it, and you learn so much about men and women. [Stand-up] Jessica Fostekew talked about buying an epilator, which I'd never heard of. Turns out it's this thing invented by the patriarchy that literally tears hair from your body, and she ended up on antibiotics thanks to a badly infected leg."
Has there been a big change in people's habits over the years?
"Massively. In the Noughties we talk about books, CDs and DVDs, and then from the early 2010s it goes absolutely crackers. I think we now treat Amazon as some sort of coin box which we throw money into, thinking it will solve all our problems, and people often say, 'Why oh why did I buy that?'"
God I love this human. The wonderful @TheNickHelm brings a shopping listory of lols, honesty and the perfect woman: Spamela Anderson. Available now (the podcast, not a woman made of spam). Link in bio! pic.twitter.com/g91LJW9GpI

— toasterpod (@toasterpod) May 20, 2020
Have there been any major shifts during lockdown?
"Loads of people have bought resistance bands, that's been a definite craze. Comedian Nick Helm bought a massive pack of Spam, and three signed photos of Pamela Anderson (they were £5.99, and definitely fake). He was stocking up for lockdown, and wanted to decorate his downstairs loo."
What's been the weirdest thing about lockdown for you?
"My wife and I have now spent so much time looking at each other's faces, I reckon we're into our mid-50s on the relationship mile-o-meter. I've loved being at home with my two boys – the surreal part has been homeschooling. Having to teach myself, and then my son, what a fronted adverbial is."
Internet broke this morning. Told my son to draw instead. He did this. pic.twitter.com/V1WhcBbnTE

— Tom Price (@pricetom) July 10, 2020
Is it easy to find humour in the pandemic?
"I think so. We all acknowledge the awfulness – [impressionist] Matt Forde, for example, has asthma and is shielding, so when I talked to him he had been indoors for three months. But with that comes gallows humour. It's a British thing, and a comic's thing, and we love it."
Does comedy have an important role to play in difficult times?
"I believe so. It's terribly sad our comedy venues are under threat, because we have literally the best comedy circuit in the world. This is a rainy country, and we love laughing at things being crap, but so many comedy clubs will close down. I met my wife in a comedy club. We've just got to hope things can open up soon."
New episodes of My Mate Bought A Toaster with Tom Price are released each Wednesday. Listen here at play.acast.com/s/toaster.