This season of Super Garden was certainly a different one. As usual, five budding designers transformed an ordinary garden each into a show-stopping creation in the hopes of securing a coveted spot at Bord Bia's Bloom in 2021.
However, for the first time, our designers competed directly alongside each other in a Bake-Off style show-down. Not only were they all working closely together geographically, but they also had to help each other plant their respective gardens while competing against one another.
It's the #SuperGarden final tomorrow night and the designers are all eager for the win! ??

8pm | @rteone & @rteplayer pic.twitter.com/VRNSkS88eT

— RTÉ One (@RTEOne) June 24, 2020
After a couple of busy weeks getting their gardens together, when it came time to name a winner the choice was clear as day. Mark Hoey's 'Reflection' design, filled with open space and water features, was crowned the winner.
Mark, from Middleton, Cork created the garden for homeowner Shelly (Michelle) Gaynor (40), who is a wheelchair user and Disability and Independent Living campaigner. Homeowner Shelly Gaynor said: "It is amazing from what it was before, it's just unrecognisable. I think it is a super-dee-duperdy garden. I really think so."
Click through the gallery above to see the photos.
Reacting to his win, Mark said: "I don't really know what to say. I can't really believe it to be honest. I didn't enter Super Garden before because I wasn't fully confident that I would be good enough."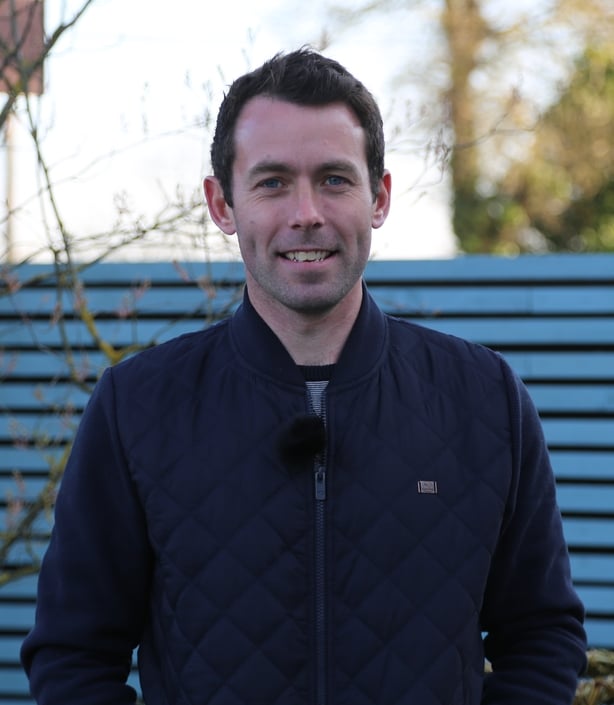 Originally from Louth, Mark (32) lives in Cork with his wife Emma and baby daughter Bella, working full time in a landscape gardening company. If you ask him, he's a pretty easy-going guy, but Emma thinks there's a strong competitive streak behind the quiet exterior.
Still waters run deep, as they say, and the inspiration from Mark's garden certainly came from deep within. Inspired by a sudden death in his family, the personal elements of the design kept him focused throughout the challenging build.
"The inspiration for this was very personal. You never think certain things are going to happen to you and those things can be good or they can be bad, so. I think this garden has been inspired by bad things but it has created a lot of good things.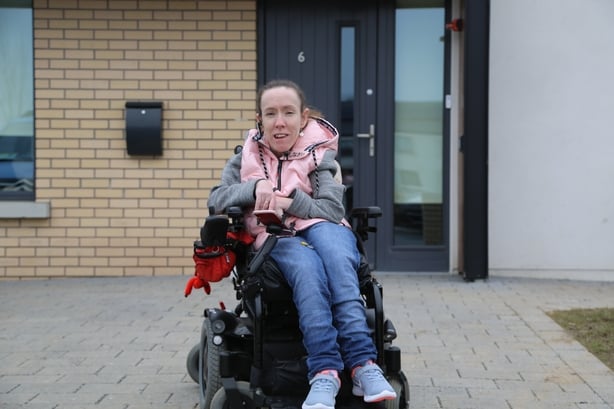 "It means a lot that a garden that means so much to me has been recognised by the judges as this year's Super Garden. It's amazing! The theme 'Reflection' was inspired by mental health concerns and has been something that has affected my family. This is more to it than a bog-standard garden, it probably means more to me than that."
Mark wanted to create a sanctuary space with a focus on mental health, so he turned his design 'on-the-diagonal' to give the garden a sense of space and freedom.
Four black pools of water, reflecting the sky and plants around them, are the key features of the garden, while a garden room with copper fascia and a living roof provide a shaded area for Shelly's BBQs and parties. Low level plant beds provide colour and stepped yew hedging separates the rear part of the garden.
To make sure Shelly can access all parts of the garden, Mark used granite and cobbled Inish paving. Artificial lawn connects the front and rear of the garden providing year-round access and low maintenance.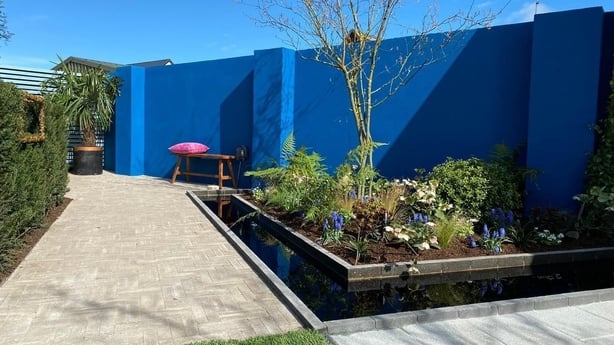 The planting scheme of flowering shrubs, ferns and evergreen perennials softens the harder parts of the garden and brings vibrant year-round colour.
Mark became interested in garden design when he took a summer job with a landscaper at 18 and he's been working in the industry ever since. Building a garden is second nature, he's less confident with planting and horticulture so this was his biggest challenge.
Mark wants to move away from the uninspiring standard back gardens, his style is contemporary with clean lines. His dream is to one-day set-up his landscape design and construction business.
Speaking about Mark's progress, former 2015 Super Garden winner, full-time horticulturist, educator and representing Woodie's on the judging panel Brian Burke said: "Mark, you emptied the tank. You left it all on the field. First here and last to leave every day. Your workmanship, your finishes and your attention to detail are all of an exceptional standard and your garden is a credit to you. So, well done."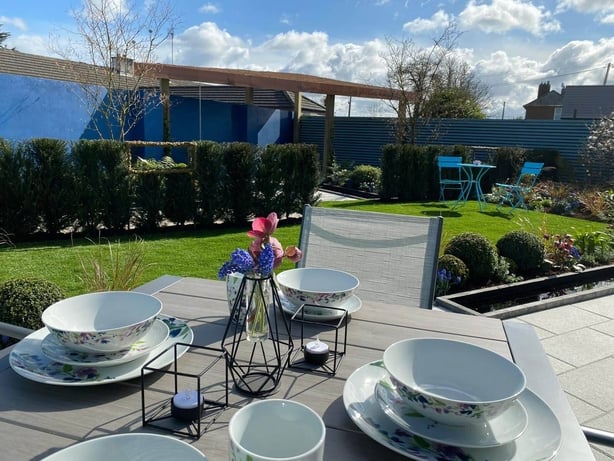 "Mark is a worthy winner. The impact is immediate, the drama, everything comes together to bowl you up. Combine that with this workmanship, his attention to detail and the level of quality on the finishes make Mark a worthy winner of Super Garden 2020."
Full-time educator for Dundrum CFE and representing Dulux Exteriors Monica Alvarez said: "This garden is a winning garden because it is an amazing design. It is beautifully executed. It has a brilliant idea with reflecting pools, the colour palette is fantastic and everything about it is perfect."
Bord Bia's Bloom Manager and chairman of the 2020 Super Garden judging panel Gary Graham said: "Mark won Super Garden for many, many reasons. Fantastic construction, beautiful use of space, some really special planting but most importantly he created a garden that is universally accessible and still it's stunningly beautiful."