In her latest novel, Patricia Scanlan pays tribute to the women of Ireland who had to battle church and state. She talks to Donal O'Donoghue about her own journey.
"That would make people who know me chortle," says a chortling Patricia Scanlan when I put it to her that she's quite a religious person, an assumption based on the acknowledgements in her latest book, The Liberation of Brigid Dunne.
"No, I'd be the opposite," says the author, once the laughter subsides. "I rage at the Catholic church for what they have done to women and how they have twisted the Christian message of love. But I would certainly be a spiritual person. I believe in the energy of Jesus and his love and the message that comes from all religions: love God, love yourself and love your neighbour."
Scanlan (64) is at home in her garden in Dublin. This other Eden of camellias, apple blossom and wild flowers is where she goes to relax, read ("I recently finished The Butchers by Ruth Gilligan which is terrific") and write. Her latest, and 21st, novel was published on the eve of the Great Lockdown, when she found herself at signings in near-deserted bookshops. But the reviews were positive, trumpeting Scanlan's most ambitious work yet, praising her talent for a compelling yarn and casting vivid characters, the latter the fruition of her literary belief that you always "go back to childhood to find out how people are the way they are."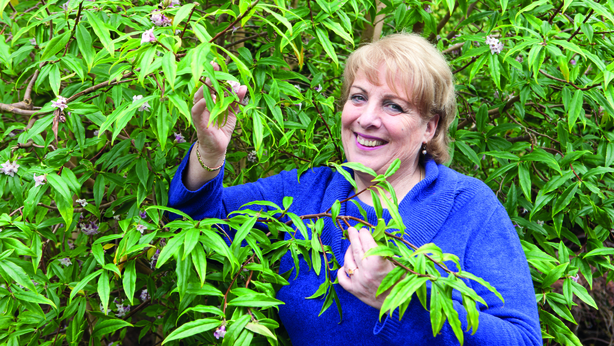 Patricia Scanlan's own childhood was a happy one, growing up in Finglas in the '60s when the fledgling Dublin suburb still had many shades of green ("We used to pick blackberries on the way home from school"). There were six children, including twins Patricia and Donald. "I was born at seven in the morning, shot out like a bullet apparently, and Donald was born at seven in the evening," she says.
"My poor mother didn't know that she was having twins as in those days there weren't scans and the rest. We were born two months premature and were in incubators for two months. So Donald was born 12 hours later than me but he maintains that he was conceived first!"
Patricia, always into reading and writing, recalls how her four brothers played musical instruments at one end of the room while she played the typewriter at the other. "To this day I still like background noise when I'm writing," she says. Her late parents, Bernadette and Paddy, encouraged their children to follow their paths but Patricia seems ever determined, failing maths in the Leaving Cert (numbers are still a mystery) but she nonetheless secured a permanent and pensionable job with Dublin Public Libraries. "I had to prove that I was as good as (my brothers) and that also made determined. But I had a happy childhood and that gives you a bulwark for what is coming."
Through her teens and 20s she suffered with undiagnosed endometriosis, she and her condition fobbed off by male doctors. "That, more than anything else, made me want to succeed," she says. And how. Long regarded as the Godmother of Irish popular fiction (or "the elder lemon" as she calls herself), Scanlan opened the door for those who followed like Sheila O'Flanagan, Cathy Kelly and Marian Keyes.
"I found the handwritten manuscript for my children's book yesterday," she says, following a decluttering of her office. "I wonder what other writers do with their hard copy manuscripts? I think that I have burned half of mine years ago."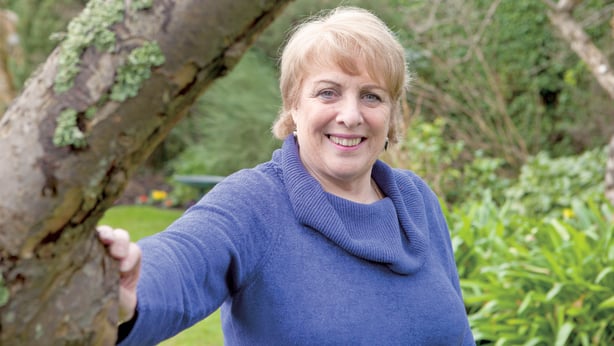 The Liberation of Brigid Dunne was to be published last year but a fall in 2018 requiring shoulder surgery changed that. It was the first publishing deadline she ever missed. "That fall knocked the stuffing out of me and I felt that I had let people down for not delivering," she says. "Of course I also did not get paid but the kind of person I am, I just thought, 'This has happened, deal with it!' It was physically very painful to finish the book but look, I survived it and Brigid came out in the middle of a pandemic! Hahaha! You just to have to live in the now, otherwise, your head would be melted."
The novel, dedicated to Mná na hEireann, chronicles three generations, from the 1950s to the present day, as well as the history of women's liberation from the Contraception Train to Repeal the Eighht, all against the backdrop of a repressive Catholic church. "I didn't even know I was going to write that book," she says. The inspiration was a cliff-top house called The Four Winds, the book's original title, overlooking Rosslare Harbour which used to be a holiday retreat for nuns. "I wondered about all the nuns who had passed through those doors, whether they were happy with their vocation and lives or if they regretted not having homes and families of their own."
The turning point of her own vocation was New Year's Eve 1988, when, fortified with advice gleaned from The Writers' and Artists' Yearbook, she penned a letter to the founder of Poolbeg Press, Philip McDermott, that began: 'Dear Mr McDermott, if you'd like to be a millionaire you will publish my novel.' She laughs.
"I thought that might grab his attention." Some weeks later, following her submission (three chapters, a synopsis and that letter), she was contacted by Poolbeg who wanted to see the rest of City Girl. "I cycled home like a madwoman and told my family the news," says Patricia. Three years on, she gave up the library job and started writing full-time.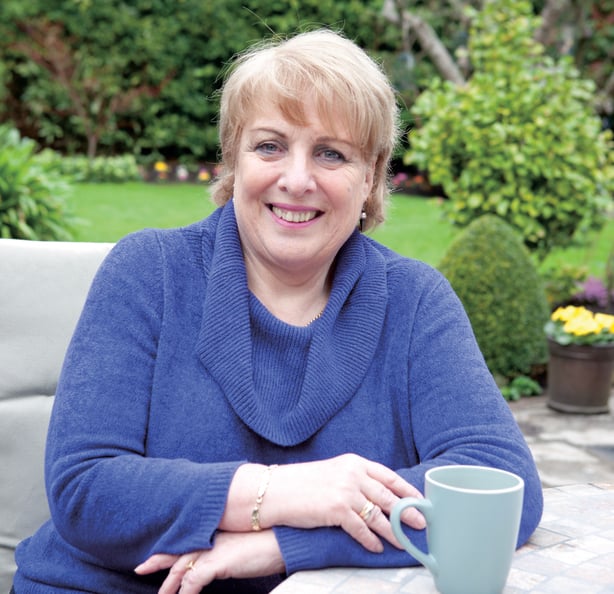 "If you ask the universe for help it will provide," she says. "I also believe that everything happens for a reason. Even the worst things, when you look back you see that you've learned so much from them. A good few years back, I was in a dispute with my publisher and we were going to court. I remember thinking at the time that I had to make a choice, fight this or just let it be and continue with my writing. At the time, I was reading The Game of Life by Florence Scovel Shinn and I opened the book looking for a message. On the page it said, 'God is your supply' and the penny dropped. So I decided to complete the contract and it was such a relief."
Pragmatism buoyed by a sense of humour in someone who says that one positive to the pandemic is more time for reflection as well as baking and books. "We will all come out of this much better read and many stones heavier," says Patricia with a laugh. Yet she too, like many others, has been impacted, with a cousin and a family friend dying from the virus.
"They were elderly but that doesn't take away the pain of not being able to go to the funeral to support the family," she says. "But this is the way for many. There is a lot of emotional suffering and grief out there. People have to be kind to each other."
Her nephews and nieces help the author stay in tune with the chimes of modern times. "I also wanted my own nieces to know that the freedoms they have now were hard-won" she says of Brigid Dunne. Patricia doesn't have any children herself: did she ever want to have a family? "When I was younger, yes, but you just take it on the chin and get on with it," she says. "My nieces fulfill my maternal needs and one of my greatest triumphs, as good as getting to number one if not better, was when my three-year-old nephew, who had been on a sleep-over, said to me when I was drying him after a bath: 'Tricia, you're a great snuggler.' I mean what more can you want?'"
She still buys a Lottery ticket, just in case, and an unfulfilled dream is to walk the Camino. But more than anything it is the work that keeps Patricia Scanlan going. Every 18 months or so, she wraps a new book, then waits for the well to fill up again before knuckling down. "My well is not filling at the moment but that's OK too, as I'd hate to write and not want to," she says.
Yet she is finishing a short story for a new Open Door anthology, the adult literacy series of novellas she still rates as her proudest achievement. And there are other jobs too, not least a wildflower bed that needs to have manners put on it.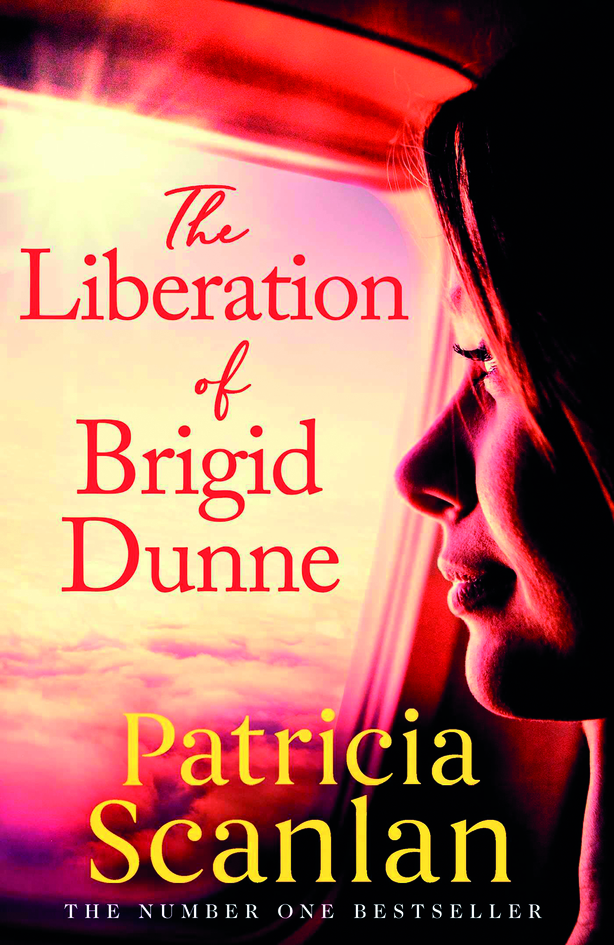 The Liberation of Brigid Dunne by Patricia Scanlan is published by Simon & Schuster.