Super Garden returns to our screens tonight at 8pm on RTÉ One, and this year is looking a little different.
As usual, five budding designers will transform an ordinary garden into a show-stopping creation in the hopes of securing a coveted spot at Bord Bia's Bloom in 2021.
However, for the first time, our designers will be competing directly alongside each other in a Bake Off style capacity. Not only will they all be working closely together geographically, but they will also have to help each other plant their respective gardens while competing against one another.
Additionally, each designer will be given an identical garden to work with as a new social housing development built by Fingal County Council in the small village called Rowlestown, North County Dublin will act as the blank canvas for Super Garden competitors.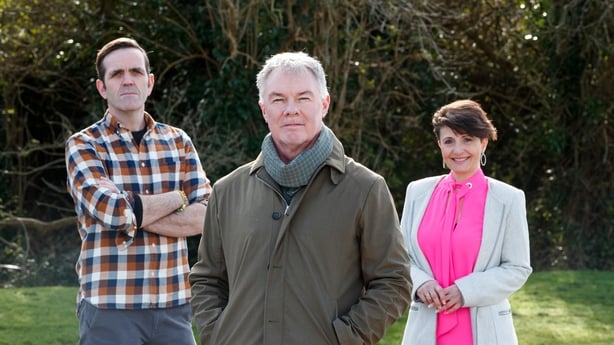 Kicking things off tonight is Dermot Melia, a ninth-generation horticulturist from Co. Meath who has gardening in his veins and a penchant for the spotlight.
Always dressed to impress with an array of hats, some eagle eye viewers may recognise this stylish landscaper from last year's First Dates Ireland when he went on a date with Joy, an interior designer from Galway.
Sadly, the chivalrous singleton failed to find love under the watchful eye of Mateo that night - but he's not off the hook yet.
Speaking with homeowner Nicola Clancy - a self-confessed hopeless romantic - Dermot is tasked with bringing an air of whimsy to tonight's Super Garden as the mother of two has visons of flowers and fairy lights for her new back garden.
"Nicola is from the country and straight away she told me that she wanted a country-cottage vibe with county plants, flowers and she mentioned the word 'romantic' which has been used quite a lot," laughed Dermot.
"I started designing on a Friday and by Sunday night I was sitting back at my computer with a smile on my face, I had it ready. It was a really good design."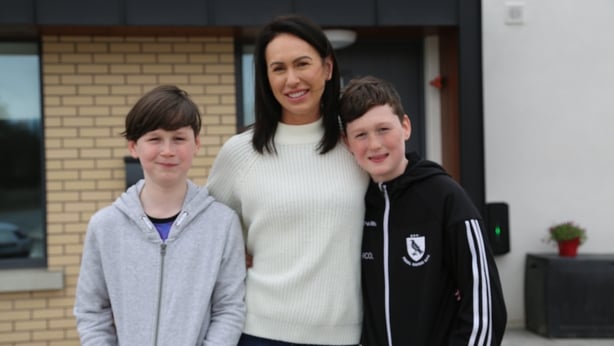 Coming from a long line of horticulturists, Dermot studied at Warrenstown Horticulture College and UCD. For the last 20 years he's been building his skills working in the construction and landscaping industries. Currently, he works part-time in garden maintenance but he would love to get back to garden design full time.
Finally biting the bullet and applying to Super Garden, Dermot says he loved the experience and is a big fan of the show's new format.
"I'm a people person, I love people and when I went to the show I honestly didn't think about the competition aspect," he explained. "Irrespective of who won, it was about meeting new people. We met new friends in the designers, we're in contact all the time now, I'd be on the phone to them on and off every second week.
"It was very special this year. Having us all work in the same housing estate, having us work beside each other, and to be able to bounce ideas off each other, giving each other tools and equipment. For me, that was very special."
#SuperGarden is back on our screens tonight at 8pm! Our first designer has a pretty specific request from homeowner Nicola! 🚒🌳

PS Eagle-eyed #FirstDateIRL fans might recognise the hat-loving designer Dermot from last year's series 😉 pic.twitter.com/D8xwQ0O8Tb

— RTÉ One (@RTEOne) May 21, 2020
When asked to share advice for future contestants, Dermot says that designers need to be ready to go all in.
"It's a fantastic idea, it's brilliant and I hope they get the same set up as us because it was the first year that the designers all got to meet each other," he says. "What I would say is, you need to really stop your life for five weeks. Clear out of society and set yourself up that you will be missing out of every aspect of your life for those five weeks."
Super Garden begins at 8pm Thursday the 21st May on RTÉ One.