Dunbrody House Hotel might be closed but its owner Kevin Dundon is keeping busy with TV, social media and writing his memoir. Donal O'Donoghue hears what's cooking down Wexford way.
Three years back, recovering from a pulmonary embolism that nearly killed him, Kevin Dundon made a vow. The chef, author and hotelier was going to slow down and become, in some ways, a different person. So he gave up the cigarettes, cut back on a hectic travel schedule and resolved to put the brakes on.
Of course, it proved impossible. The 53-year-old is not wired for a quiet life. Even amid a pandemic, with business largely frozen, there is much to do, whether he is recording his TV cookery slots for Today with Maura and Dáithí, boosting his social media profile (with the help of daughter, Sophie), cutting the grass or selling takeaway pizzas from his pub, The Local.
It's Friday afternoon, the eve of that period that used to be known as the weekend. Dundon is at home in Dunbrody House, the luxury hotel he runs with his wife, Catherine, on Wexford's Hook Peninsula. Their three children – Emily (19), Sophie (17) and Tom (12) – are also back at the ranch. "Amazingly, there hasn't been one scrap in the past six or seven weeks," says their father. Maybe that's because everyone is too busy.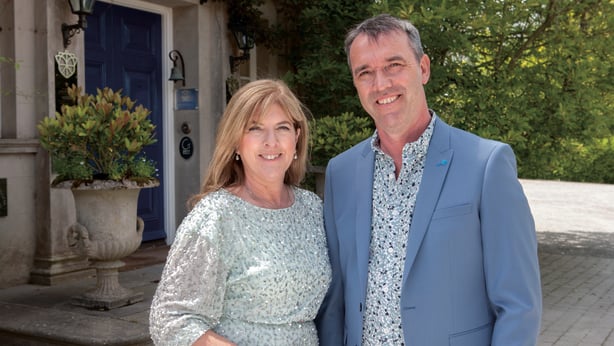 Earlier, Kevin power-hosed the front of the hotel and cut the lawns (the estate spans some 300 acres) while the rest busied themselves in the gardens or with other chores. "Every time I look at Catherine, she gives me another job," he jokes.
Yet I suspect he wouldn't have it any other way. Clean-cut and driven, Kevin Dundon, although always chatty, can be a difficult man to pin down. Following that brush with mortality in 2017, he started work on a memoir, with the narrative currently up to his days as a 27-year-old executive chef at Dublin's Shelbourne Hotel. He says the book will be warts-and-all. "Well maybe don't use the word warts," he says and laughs. "But it will be the full story. I don't believe in giving the gloss version."
Like any life examined, there are tough times to cover, but right now, he focuses on the things he has done (working on cruise ships on the Caribbean), the places he has lived (Switzerland, Canada, the USA), the people he has worked with. "I had a great childhood," he says of growing up in the Dublin suburb of Malahide in the late 1970s (Kevin has one sister, Sharon, and two half-sisters, Ruth and Claire).
"Back in those days, Malahide was a village with lots of green fields. We got up to loads of mischief but it was all innocent stuff. We used to take a short cut across the golf course to school and would be chased by the 'tractor man' who was obviously the greenskeeper. Back then I had two ponies and was mad into horse riding and show jumping. We would go to the Grove disco and the Tennis Club disco with the parents at the door acting as bouncers."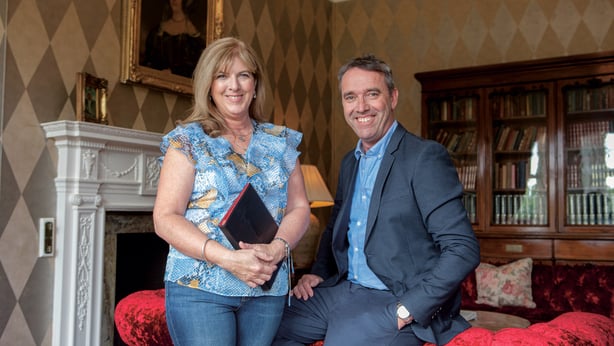 His mother Licia, was born in Rhodesia (now Zimbabwe) where she lived for her first 18 years. His father, Bill, from Limerick, played rugby for Munster and London Irish. "Mum and Dad are quite different," he says. "Mum was very much a home person, although she worked for Smurfit's, with meals every evening at the table and interesting food," (including south African dishes like bobotie).
"She used to do dinner parties with her friend where the recipes would include frogs legs and all sorts of weird and wonderful things. Dad was very business-minded and a very driven individual. He was strong at sports, worked in the RAF, and in the field of medical supplies.
"I did every sport that my father didn't do because he was so competitive and quite critical of what I did," he says. "Back then I wanted to be a jockey. Dad had horses with Jim Bolger. So when I was 16, he sent me down to Jim's stables for the summer as an apprentice jockey, just to get it out of my system. We worked seven days a week, 12 hours a day. Hard but I enjoyed it. My first paycheck was 24 pounds. So I went up to Jim in the yard and said: 'This is a joke'. And he said to me: 'Kevin that's what it is.' When I rang my dad, he supplemented my wage by 10 pounds weekly just to keep me there and get the horses out of my system."
Dundon outgrew his ambition of becoming a jockey. By then, his two loves were architecture and cooking. Pragmatism decided his path. "I could leave school with my Inter Cert and go into college to do cooking or stay on to do my Leaving Certificate in order to study architecture," he says. "So I did a deal with mum where we agreed that if I got my Inter Cert I could go to cooking school."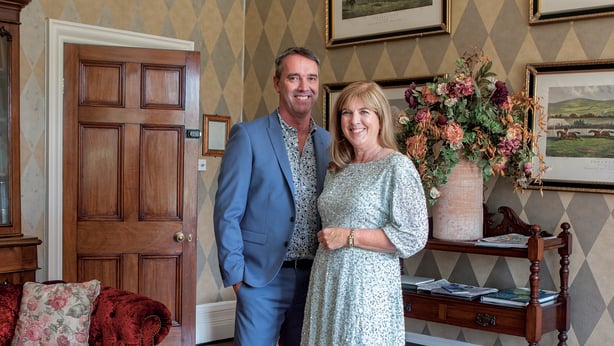 When he notched up eight honours, his mother hoped he would continue at school, only to be reminded that they had a deal. "I've no regrets and love what I do but architecture remains one of my passions." By the time he graduated from catering college, Dundon had gained considerable experience. He had also met Catherine, who was wearing a yellow jumpsuit and leg warmers, at Blinkers nightclub in Leopardstown. The couple, both in their late teens, clicked but when Kevin went to work in Canada and Catherine to Longford, the relationship died until Catherine joined him in Canada, working in the hotel bar of the five-star Fairmont.
Since then, they have been a team, marrying in 1994 and buying Dunbrody House two years later. "We were young, had no family, and felt we could do anything," he says. Multiple awards later, Dunbrody Country House Hotel is a fixture on the culinary map, with Catherine (sales and marketing manager), keeping a firm hand on the tiller. But now, like many others, they are in uncharted waters.
"It was a very dark moment," says Dundon of the decision to close the hotel on March 14. "When you are in business 23 years and close the doors not knowing when you will reopen, them it's scary. We were having a good year, bookings were up and all looked good but now everything is just gone. The best thing is that a week before we closed I was talking with my father who lives in England. He was a bit down so I booked a flight to go see him and called my sister as well. We had a great night with him. Afterwards, he got very ill, not related to Covid-19, but is now recovering. I'm just happy to have visited him."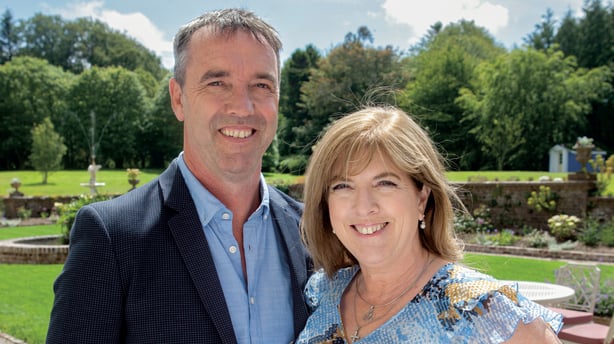 Kevin Dundon, who inherited his father's business acumen and competitive streak, doesn't have all his eggs in one basket. There are the TV appearances (RTÉ and elsewhere), the TV shows, the books, his social media presence and his role as a cooking ambassador with SuperValu. The advice he would dispense to any aspiring professional cook is to work with "for five or more chefs so at the end, having absorbed all the knowledge, you should be able to create your own style."
How would he describe his style? "I love indigenous Irish ingredients and do very little to them so they can speak for themselves. I have a light touch with food so that when you order a piece of turbot you are going to taste that beautiful fish."
His cookery bible is the classic professional reference text Le Répertoire de la Cuisine, first published in 1914. He made his own publishing debut in 2006 with Full On Irish ("When I got the first copy off the press I slept with it that night") which was followed by Great Family Food, Recipes That Work, Modern Irish Food and, most recently, Back to Basics in 2016. "My memoir will be my next book," he says.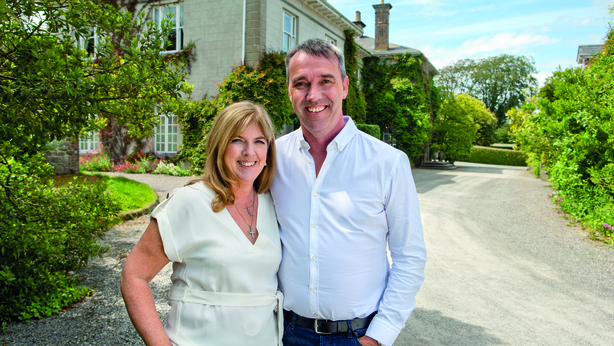 Meanwhile, his TV series Modern Irish Food is being broadcast throughout Europe during the pandemic and Back to Basics is currently getting a re-run on Virgin Media One. He likes to watch Professional MasterChef but is not big on TV (apart from shows like Breaking Bad and Narcos); he is usually in bed by 9.30pm after the news.
There are no big holiday plans once the crisis is over. "I really haven't thought that far ahead," he says. "Just trying to get the business up and running, the kids back to school and the house back to ourselves." He says that the empty nest is quite crowded (even with 22 bedrooms and a private beach) and he and Catherine are looking forward to their own space again.
"They are all here looking at me now," he says as we talk by phone. "Catherine is wearing the Rugby World Cup cap we bought in Japan last year. In fact, that's my cap!" He is joking but you get the feeling that despite all his business smarts and culinary talent, it's very much a case of team Dundon in Dunbrody House.