In Operation Transformation: Keeping Well Apart, the team of experts from Operation Transformation are helping the nation get through these uniquely challenging times.
Clinical Psychologist Dr. Eddie Murphy is offering tips on mental health while GP Dr. Sumi Dunne is on hand to advise people on their health concerns.
Dietician Aoife Hearne is offering up ideas on meal planning and weekly shops while Karl Henry, the champion of the Ad Break Challenge, is showing people how they can stay fit in their homes.
Thanks @DeiseDietitian ??That's lunch sorted then!#OTKWA continues tonight 9.35pm pic.twitter.com/VhivtQooEv

— RTÉ One (@RTEOne) April 22, 2020
Ahead of tonight's episode, Emma Ryan-Mongey had a check-in with Ray D'Arcy on RTÉ Radio 1 to discuss the family's appearance on the show, how the kids are coping with social distancing, and how the grown-ups are managing homeschooling.
For dad, Ray, life is continuing as usual as he works as a graphic designer from home but for mum, Emma, things are changing dramatically. As a dental hygienist, Emma has some skills that she has decided to volunteer to the HSE - despite the inevitable health risks.
"I felt it was my civic duty to do it. I feel very bad that I'm sitting at home going the welfare payment when I could be out working. I'm a health care worker, I have certain skills that can help so I feel that I should be out there doing something.
"When I first applied I felt that I needed to do it," she continued. "But as the weeks have gone on I've gotten really nervous about it. The reality of what's happening is setting in and you're hearing about health care workers getting sick - every day they're going to work and putting themselves and their families at risk."
"It's a difficult decision."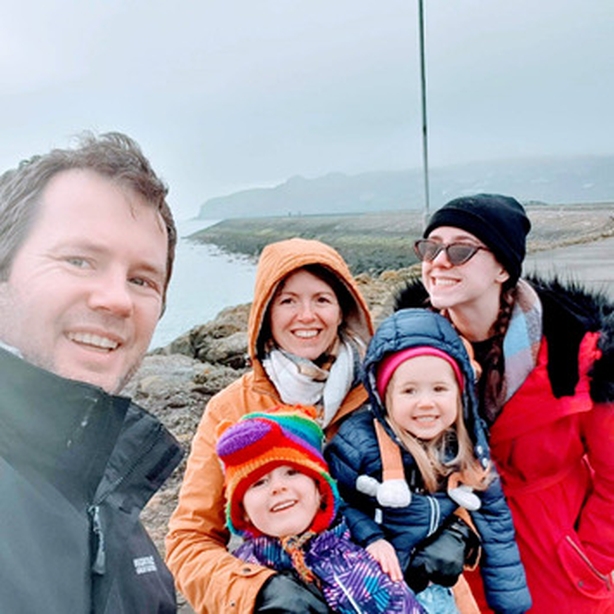 Elsewhere in the household, sisters Lucy (18), Eve (6), and Alice (2) are each dealing with their own lifestyle changes and while the eldest has turned to meditation to deal with Leaving Cert stress, middle-child Eve is taking charge of her social life.
"Eve has been planning her sixth birthday since the day after her fifth birthday," laughs Emma. "It's been a long time in the making but it didn't quite go to plan. She wanted the big party out with all her friends from school so it was difficult for her to understand that it would just be us - no Grans or anything."
However, despite a smaller guest list, the birthday celebration turned out to be one of the most special days for the family, with both parents getting involved to make every moment special.
"She was in charge and she loved that part. We played lots of games; pin the tail on the donkey, pass the parcel - we brought all the old classics out. It was the whole day rather than just a couple of hours."
"We decorated the house the night before so it was ready for when she got up. All through the day, we had things to do, breakfast, dinner, the party - it was actually lovely because we decided to just use whatever we had in the house."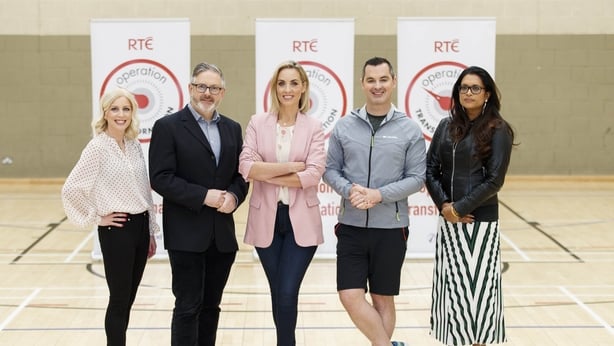 Sadly, for both parents and children alike, schools across the country remain closed which means that, outside of games of pin the tail on the donkey, Emma and Eve spend a lot of time on homeschooling.
"[Teaching] is not a future career for me - at all," says Emma.
"I was really excited yesterday because the school sent out a lot of stuff for us to do. One of the things was setting up a restaurant and Eve loves food so we worked on that and it was great fun... for about an hour. Then it all went downhill."
Listen to Emma speak about homeschooling and home hair cuts on RTÉ Radio 1 here:
We need your consent to load this SoundCloud contentWe use SoundCloud to manage extra content that can set cookies on your device and collect data about your activity. Please review their details and accept them to load the content.Manage Preferences